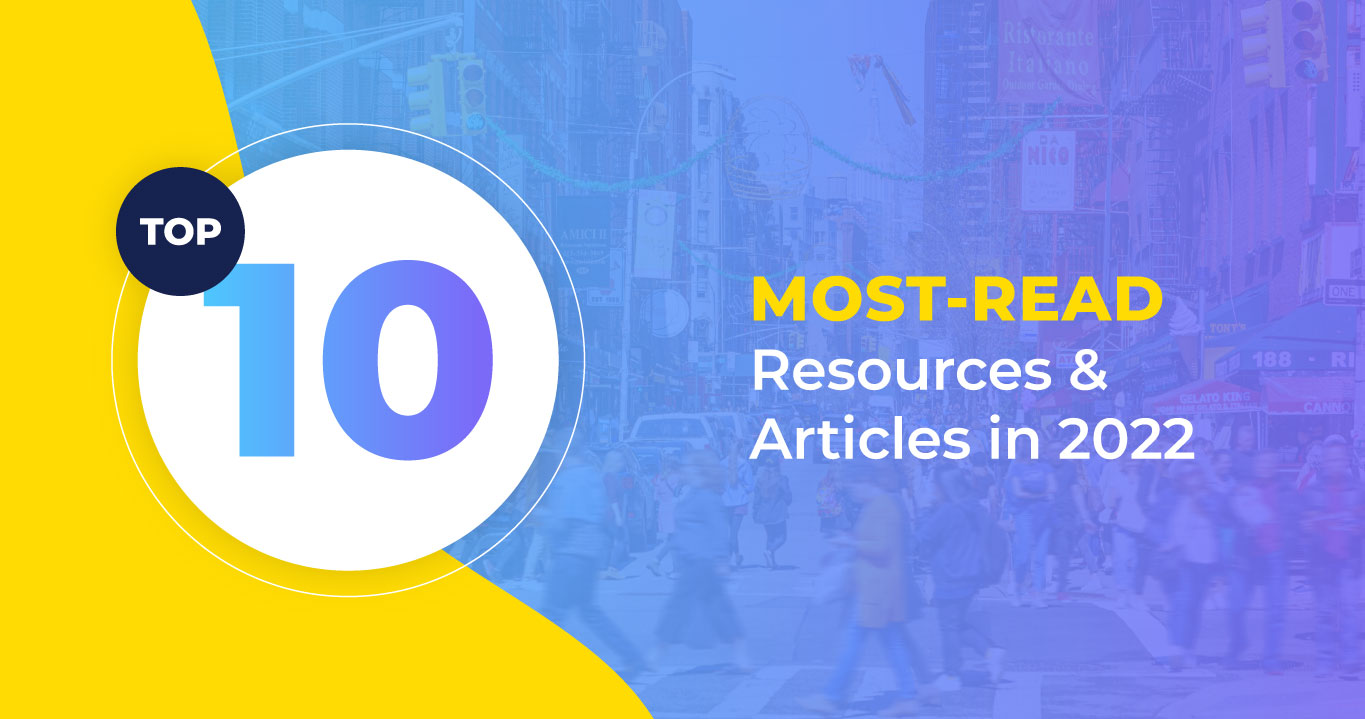 2022 was a whirlwind year for us at YOOBIC, and we're sure 2023 will bring just as many surprises.
But before we dive into 2023, it's worth taking a moment to reflect on 2022. We have pulled together our ten most-read articles and resources on frontline employee empowerment in 2022.

Counting down to number one, can you guess what topics readers cared about the most? 👀🥁


When trying to do more with fewer resources, efficient communication with stores is the key to success - so there's no surprise this was a topic of interest in 2022. This guide highlights the most common retail communication pitfalls retailers encounter and gives 6 best practices to fix them, with examples from real-life retailers.


As no other industry has been more impacted by the Great Resignation than retail, making retail careers more attractive was a big priority for many in 2022. This article was written by a guest contributor, Emmanuel Aublet, former President at Pizza Hut France and former General Manager for France, Belgium, and French Switzerland at Subway, as part of our summer series of cartoons! In this post, Emmanuel shares his experience and tips on hiring and employee retention in retail & hospitality.


Our summer cartoon series was a big hit, so it is no surprise this booklet compiling all the cartoons created by The Marketoonist on common retail challenges is in our top 10! Get the booklet here and have a laugh!



In April 2022, we had the pleasure of welcoming a very special guest to one of our webinars: the world-leading expert on brick-and-mortar retail Bob Phibbs, famously known as The Retail Doctor. In this session, Bob shared with us his proven method to empower store associates to become best sellers, including tactics to drive a great customer experience and increase sales. Watch the full webinar recording here!
During the pandemic, retail and hospitality employers understood the importance of protecting employee health. But a large proportion of overall health is mental health, and this has not been effectively taken into consideration. Our 2022 Frontline Employee Survey showed that only 45% of workers think management cares about their mental health. Fortunately, some retailers are doing it right! To mark Mental Health Awareness Month 2022, we shared 5 examples of great initiatives to support mental health implemented by top retailers.


In 2022, across Europe and North America, job vacancies were outpacing job candidates by as much as 1.8x, giving workers unprecedented leverage to choose where they bring their skills. Retail, already notorious for high turnover, was one of the three hardest hit industries. In May 2022, we invited James McQuivey, Forrester's Future of Work Research Director to discuss why investing in frontline employees is the solid path to long-term retention and how to equip individual leaders and managers to support the shift from supervising to coaching the workforce. Watch the full recording of the conversation here!


In 2022, YOOBIC launched the first Frontline Excellence Awards. These awards are the first of their kind to recognize frontline success on a global scale. They celebrate the companies, executives, managers, and employees that have invested in and redefined the frontline working experience leading to exceptional operational performance and outstanding business results. Our 2022 Frontline Excellence Awards recognized frontline team members, HQ leaders, and teams in 9 categories. Check out the 2022 winners here.


In 2022, our Frontline Employee Experience Survey was in our top 10 most-read resources!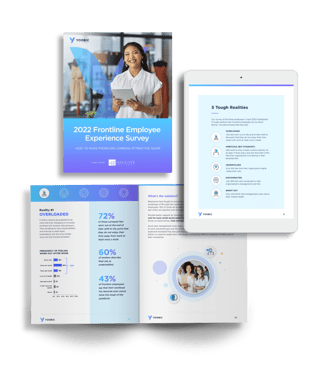 We asked global research firm Hanover to survey over 1,400 frontline workers in retail & hospitality across the US, UK, Canada, and France to reveal the biggest challenges impacting the frontline employee experience. The survey explored what frontline workers feel are the biggest employer pitfalls and what needs to be done to make these crucial roles as empowering and fulfilling as they need to be. Download this report to understand:
Why frontline employees are quitting their jobs
What would make them want to stay
How you can give them the employee experience they deserve

In 2022, no other industry was more impacted by the Great Resignation than retail and hospitality, so it's no surprise that retail employee retention was one of the topics readers cared about the most. In 2023, retailers that can keep employees engaged and motivated will have a significant advantage over competitors. Read this article to learn 5 strategies to improve frontline team retention.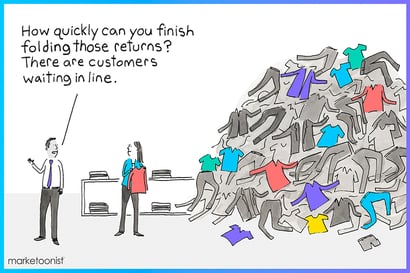 And here we are! Our most-read content was the article on beating retail burnout. Our 2022 Frontline Employee Experience Survey uncovered that 72% of frontline teams feel worn out at the end of their shift, to the point that they do not enjoy their time away from work at least once a week. In addition to this, since the start of the pandemic:
A third of frontline employees say that work has become even more demanding
A further third say interactions with customers have worsened
More than half describe their job as understaffed
This article explores the causes and cures of employee burnout in retail, including tangible strategies to prevent it. Check it out!
---

What will be the topics our readers care about in 2023?
With a possible recession looming and likely to bring cost-cutting mandates, in 2023, retailers will be under pressure to be more agile, resilient, and operationally efficient.

Frontline teams are the only resources that can be leveraged to drive efficiency and achieve those goals. The retailers that invest in elevating their frontline team's performance and give them the tools they need to succeed will be the winners of 2023.

Top retailers including Levi's, Aeropostale, Mattress Firm, and Francesca's are already planning for the future by transforming their operations and reshaping their workforce experience with a Frontline Employee Experience Platform (FEXP).

This new guide lays out exactly what retailers need to know about Frontline Employee Experience Platforms.