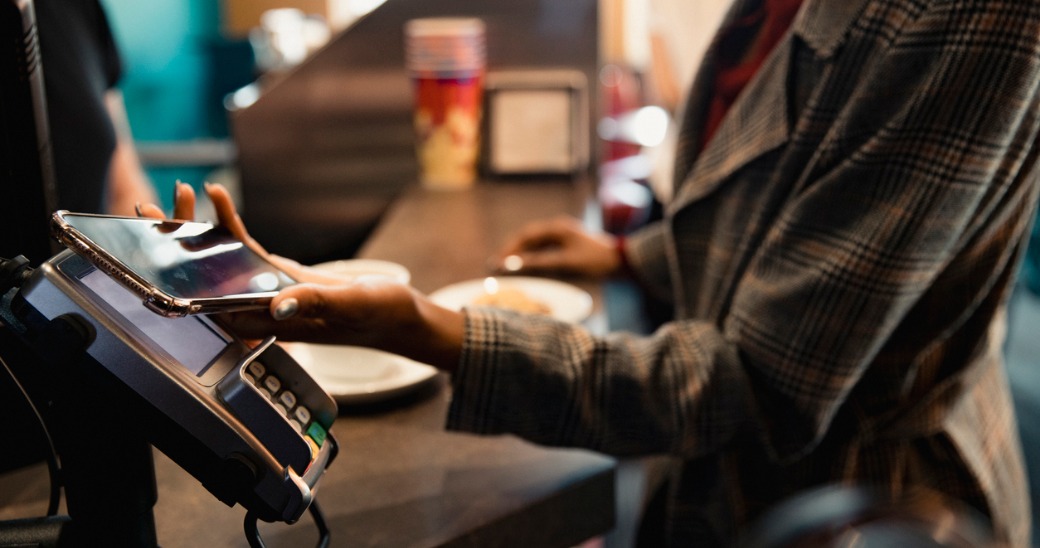 As we head into an uncertain 2021, one thing we know for sure is that leveraging the most innovative technology at our disposal will be the way for retail to thrive.
Many retailers are already making headway, with 47% investing equally in ecommerce and in-store innovations. In fact, according to McKinsey, last year we saw 5 years' worth of digital adoption within just a few months.
Here are the top 5 technologies retailers should be investing in this year:
1. Video and livestream shopping
Livestream shopping is making huge waves in China, where it brought in almost $140 billion in revenue in 2020. It's already garnering interest in the US market, and is set to explode this year.
The beauty of video and livestream shopping is that it keeps the experiential aspect of retail that consumers love, without requiring them to go out and potentially risk their health.
Not only that, but you could potentially reach a whole new demographic - the kind of people who want to make video shopping appointments aren't necessarily likely to go into a physical store, even when we're not under lockdown.
This exciting new technology also benefits your sales associates, as it helps them do what they do best and build relationships with customers, even if they can't interact with them in person.
2. Occupancy monitoring and analytics
Even retailers that have been able to keep their doors open have had to limit the number of people coming into their stores in order to comply with social distancing measures.
With these measures likely to remain in place for the foreseeable future, it's important to get it right - and that means using data to your advantage.
Digitally monitoring store occupancy in real time allows you to easily identify high-traffic areas, enabling you to keep your store teams in the know so that they can monitor occupancy on the ground.
Analyzing all of that information can also help you plan ahead more effectively, which is certainly an appealing prospect at a time when even the near future seems so unclear. For example, platforms such as RetailNext give retailers a proper overview of which stores are busy and which aren't, allowing them to make smarter staffing decisions, and giving them insight into why some stores perform better than others.
3. Mobile pay/self-checkout
Contactless payment technologies, such as mobile pay and self-checkout, are amongst the many innovations that were always going to happen at some point, but whose growth has been greatly accelerated by the pandemic.
The chief concern here, as always, is safety - the less contact there is between staff and shoppers, the better. And as a result, shoppers feel more in control of their in-store experience and frontline employees feel comfortable in their work environment.
There's also the added advantage of speed and efficiency. Being able to pay for your items quickly and easily using a contactless payment method drastically reduces the time spent in-store, which reduces queues and limits store traffic that could be unsafe - something that companies like MishiPay identified very quickly.
4. AI-powered store improvements
When changes need to be made in-store, frontline retail employees need to be told what to improve and how to improve it. But in order for it to be genuinely effective, they also need to know why those actions are necessary.
That's why AI is becoming an indispensable technology for the retail industry.
AI automates time-consuming data analysis and finds patterns, pulling relevant information from store KPIs and online data. It then turns those data patterns into actionable insights.
AI not only shows you what the problem is and how to fix it, but it can also tell you what the financial impact of fixing it will be. Store managers can actually receive a task that shows them how much revenue fixing the issue could generate - what better way to bring purpose to your employees' daily tasks?
5. A digital workplace for frontline employees
Frontline employees have really proved themselves to be the backbone of retail over the past year, and they deserve to be properly supported by HQ.
Store teams have had to take on a lot of new responsibilities, from enforcing social distancing and mask-wearing to dealing with a constant stream of ever-changing guidelines. Giving them a centralized digital workplace simplifies their daily tasks, giving them the bandwidth to focus properly on the new roles they've had to unexpectedly take on.
RELATED: Who Are Frontline Employees, and Why Do They Need a Digital Workplace?
Having a digital platform dedicated to frontline employees also helps maintain that all-important connection between colleagues, which is especially crucial when people have very little opportunity to meet face to face.
And in addition to all that, a digital workplace provides the perfect opportunity to create an accessible, rewarding and engaging training program for your frontline employees.

---
Request a free personalized demo below, and get ready for your stores to thrive in 2021 with YOOBIC.