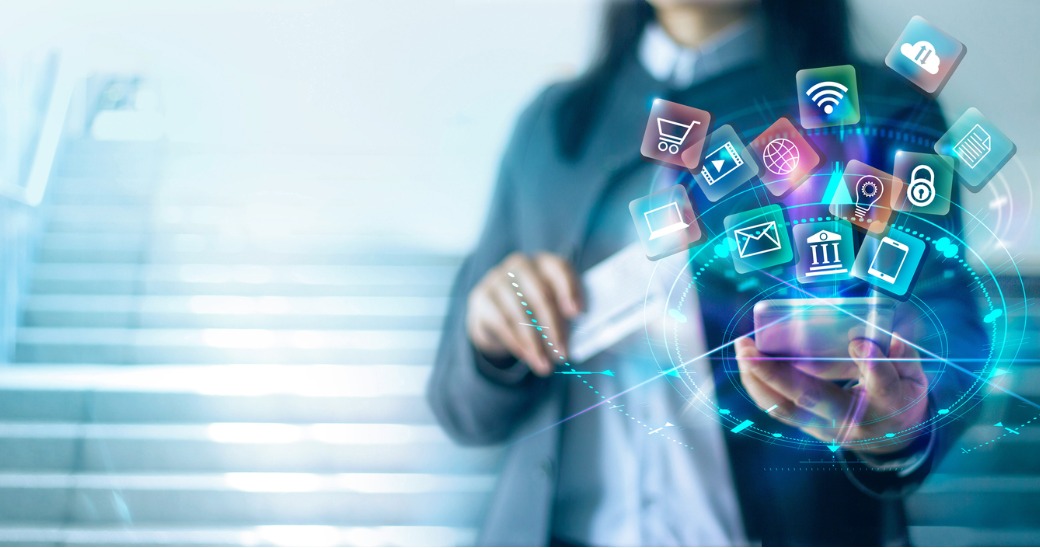 Retail task management is not a new concept. Every day, retail headquarters need to send instructions to stores in relation to decisions that have been made around how to operate stores. This can include how to set up displays, which items to mark as discounted, what cleaning procedures need to be carried out and which products need to be removed from the shelves, just to name a few.
Retail task management is about delivering these instructions to store teams, laying out clearly what they are expected to accomplish and the timeframe they have to do it in.
But it isn't always so simple. Data gets lost, instructions are misinterpreted, tasks get forgotten or completed incorrectly. Retail operations directors are familiar with the struggle of sending a dozen emails back and forth to various stores trying to follow up on whether a task has been completed accurately. Attempting to strategize for the future when you don't have the full picture of how stores are operating in the present feels impossible.
That's where retail task management software comes in.
Retail task management software enables retailers to digitally organize, delegate, monitor and report on store tasks and processes. It empowers store teams to work autonomously and gives HQ visibility into store compliance and execution.
Why is a retail task management software essential?
The traditional retail task management system doesn't work anymore. When a retailer has multiple stores or sales channels, resources like standardized daily checklists and instruction manuals on paper or computer spreadsheets don't have the capability to ensure a consistent shopping experience for every customer.
69% of consumers prefer to shop with brands that offer consistent customer experiences, yet the majority of frontline teams are still using error-prone and unreliable tools for task management like paper forms and email.
Not only does this risk inconsistent brand standards across stores, it can also land retailers in trouble if stores fail to comply with legal standards or don't correctly implement health and safety precautions.
The right task management software:
Improves consistency and reduces the risk of mistakes
Reduces the time spent on monotonous admin tasks
Enables frontline teams to focus their time on customers who are increasingly product savvy and have high expectations for the in-store experience
Provides HQ with visibility into what is going on in-store
But choosing the right software can be challenging.
This guide will walk you through the questions you need to ask yourself when finding the software that is the right fit for your organization.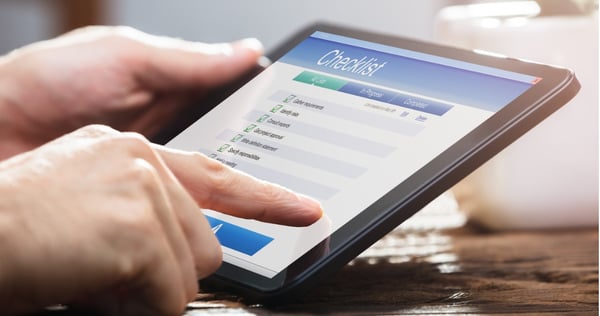 Evaluating existing tools and processes
Before you start considering options for new task management software, assess what's currently in place:
What's currently being used (e.g. emails to stores, phone calls, intranet)? Are these consistent between stores?


Is there a correlation between compliance/store KPIs and the tools used to manage tasks?


How does HQ track task completion? Is this even possible?


How do store teams access task instructions on the job?


How can store teams ask for help or clarification?


What are store teams' opinions on the processes for completing tasks? Which aspects would they like to see improved?


If you were a store associate, would you find it easy to manage your tasks like this?
After working out where your current tools and processes are exhibiting weaknesses, you can begin considering different software. When doing this, it's important to ask questions and establish whether a software will deliver where the existing processes are falling short.
Questions to ask yourself to choose the best retail task management system:
Why will employees want to use it?
Choosing the best retail task management software is all about focusing on the end user. When considering software for retail store teams, ask yourself what features make it something your employees will want to use.
In the context of task management, it's essential that a tool provides direct access to all the information frontline employees need in one place.
This avoids wasting time looking in multiple locations for the information and instructions needed to complete tasks. Employees need this to perform their best as they can spend the time saved focusing on more valuable activities, like delivering the best possible customer experience. So if a particular task management software doesn't offer easy access to all information that employees might need, it has fallen at the first hurdle.
It's simple: if a tool makes employees' jobs easier and less hassle, they will want to use it.
Is it user-friendly?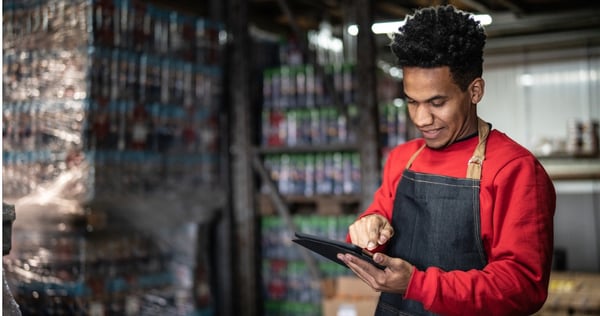 It's crucial to choose retail task management solutions that are designed with frontline employees in mind. A tool should be intuitive and easy to use without the need for extensive training on how it works.
If user-friendly task management software can be easily accessed by all employees, then more people will use it. This means more people will share accountability for making sure that tasks are completed correctly and on time. When store teams are able to take on this responsibility, not only does it improve the efficiency of task completion, but it also takes the pressure off managers so that they have more time to spend on more valuable duties.
Related: How to Get Reluctant Employees On Board With Using New Tech
How does it fit into the store associate flow of work?
Consider practically how a tool will fit into your employees' flow of work on a day to day basis. If the software can only be set up on a laptop or desktop computer, then it's not the right fit. Employees need to be able to use the software while they're on the job, so they can access information at their point of need and accurately record task completion.
As the majority of employees will own smartphones, software that comes in the form of a retail task management app is ideal. This avoids employees needing to leave the shop floor to find the information they need, and it's inevitable that if software removes barriers to productivity then performance will improve.
Related: Why a Mobile Digital Workplace Empowers Retail Employees
How does it help store teams work collaboratively?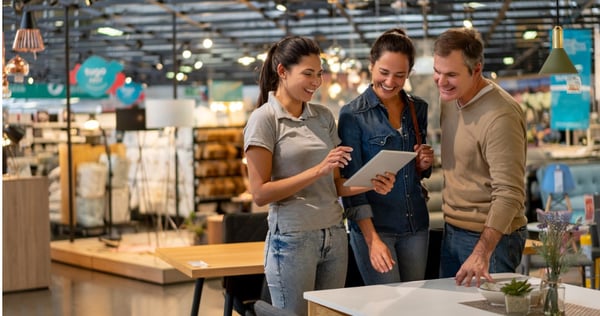 Does the tool have features that help store associates work together on the same task? What if it's a complex process? Does it have clear communication channels to share knowledge and ask for help?
Store employees' jobs are inherently social and team-based and the tools they use should reflect this reality.
Software that includes collaborative features like company news feeds or forums cultivate a sense of belonging and community amongst employees, and employees who feel more connected to their company will be more motivated to perform their best.
Related: 3 Top Tips for Boosting Frontline Employee Collaboration
How can regional teams give feedback on tasks, and how quickly?
Choose a tool that enables HQ to provide feedback on task execution in real time.
If store teams will be waiting days, or even hours for feedback on a new merchandising display or store safety precaution, mistakes will take longer to resolve and brand reputation will suffer.
Software should have the capability to instantly provide store teams with real-time feedback on their daily tasks.
A picture speaks a thousand words - does the software allow store teams to instantly take and send photos of their work? Can regional managers annotate the photos, highlight mistakes and demonstrate how to resolve them in a matter of minutes?
If software doesn't have this functionality, it will restrict you from being as reactive as you need to be as a retailer.
How does the software pull and analyze store data?
Task management software is not just a tool to make frontline employees' lives easier, as great as that is. It should also provide valuable insights for the teams at HQ.
How will the software offer deeper visibility into what is happening in stores? The best tools have the capability for automatic reporting, advanced dashboards and flexible graphs. It should be simple to read, compare and contrast different data sets from campaigns, task compliance and KPIs.
Having a clear line of sight into store operations and sales means that HQ teams are better informed when strategizing. Having easily accessible task completion data for each store including time taken to complete tasks and task accuracy allows HQ to spot patterns, rapidly respond to weaknesses and share best practices from top performing stores.
Related: Why Retailers Need to Align Sales and Operational Data
How can I tailor it to the needs of my organization?
Every organization is different, so one-size-fits all approaches to retail software are no good. Frontline teams all have different work styles, processes and workflows. When considering software, consider how it can be adapted to the unique needs of your store teams? Will it allow you to customize features like templates for store audit reports and daily operations checklists? Will it fit seamlessly into the flow of work?
Any new software you bring into your business needs to feel like a part of the operational furniture in order to maximize adoption.
Choose a tool that you can customize to the branding of your organization, with iconography, colors, and even white labeling. Ask yourself: how can the software you're considering be fully tailored to the culture of the business?
How will it fit with other software we use?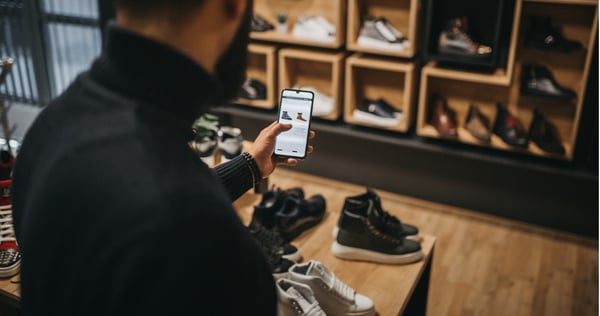 Recent Forrester research identified that the best workplace solutions for frontline teams are all-in-one tools.
"There are limitations to point solutions, the best tools provide insights across all of the areas like task management, communication and collaboration" - Scott Compton, Senior Analyst @ Forrester
Therefore, the best software solutions centralize communication and learning in addition to task management in one place. Software that truly unifies these aspects makes work easier for frontline teams by reducing time spent switching between platforms and ensuring that data is not lost.
However, this may not always be possible. If another software is deeply embedded within the operational structure of your organization for learning or communication, the new task management software will need to be able to function in a way that is complementary.
How easy is it to create tasks and push them out to stores?
Retail is a fast-paced working environment where new obstacles appear and priorities change constantly. You need to think about how a tool will make this easier to manage, which means ensuring that it allows HQ to rapidly create and send out task instructions.
Features that support this include in-app templates to create task instructions. These should be intuitive to use so that HQ and regional teams don't need extensive training in order to immediately start using the software to send tasks to teams.
The best software should be streamlined in its ability to schedule and monitor tasks. Regional managers should be able to send a reminder notification to stores that haven't completed a task in a single click or set a task to recur if it will need to be completed on a regular basis.
How will the vendor support us during the deployment phase?
It's not all about the software itself.
There's no point investing in shiny new retail store task management software if teams don't start using it, it falls short of your business needs, or if you run into technical issues you aren't sure how to overcome. Make sure the vendor has the experience and expertise to ensure a smooth rollout of the new tool, ensure high adoption levels and resolve any technical queries.
Ask yourself:
How much experience does the vendor have handling similar deployments with other clients in the same industry?


How will they involve end users in the design phase of the tool to ensure it aligns with their needs and business objectives?


Do they have dedicated team members for change management who can manage obstacles, help teams adjust to the new software and integrate it with their workflow?


Do they provide a communications plan to help you get your frontline teams excited about using the new tool?


Which techniques and features can the vendor offer to boost adoption rates of the software amongst employees?


Which resources will be available to provide technical support for every user?


How will the vendor help you create action plans for phasing out old processes and software?
What training/onboarding does the vendor offer?
Even if the software is extremely straightforward to use, it's likely that HQ teams and regional managers will need some training on how to use it. As with any new process, there will also be some admin work involved.
Check whether the vendor has a plan for this, whether they will provide training and how much training will be needed. Different teams will use the software in different ways, so ensure that separate training sessions are offered for admin teams, regional managers and end users so that they don't become overwhelmed with unnecessary information.
Your frontline teams won't want to be spending huge amounts of time training to use something that is supposed to be a timesaver, but your admin teams will need to become experts in using the software, so the right vendor should provide in-depth training for them. However any training or admin required should be relatively easy for employees to grasp across the organization.
How will the vendor help us make sure we're getting the most out of the platform after deployment?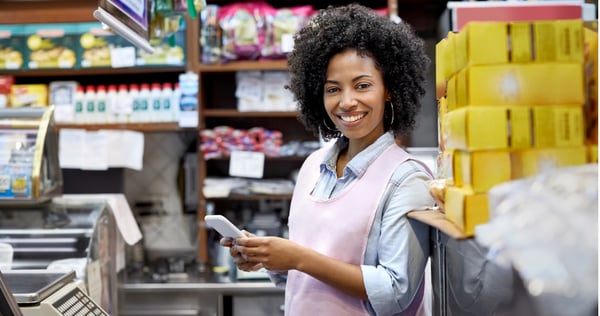 Investing in a vendor's software is not a one-time purchase, it's an ongoing partnership and you need to know that the vendor will provide ongoing support to ensure you are getting the most out of their product. Key questions to ask when deciding if a vendor is the right partner for you include:
Will you have regular contact with a dedicated customer support team?


How will the customer support team work with you to measure ROI and achieve your goals?


How often will progress and business goals be reviewed?

How will the vendor keep you updated with new use cases, features, trends and what competitors are doing?


Do they have a track record of achieving measurable results with well-known retailers?


Are they highly rated by other clients on forums like the Apple app store and Capterra?
How to Implement New Retail Task Management Software
Once you're confident you've chosen the right software, you need to plan how you're going to implement it. The right vendor should work with you to do this, but here are some basic steps you'll need to follow:
Remind yourself why you decided to invest in the new software and how it links to wider business objectives at every level of the business. This needs to be at the core of your implementation plan in order to get all teams on board with the idea of the change.
Now that you have outlined why you're making the switch to the new software, you know what needs to change, but how will you know when you've reached your goals? Decide on which metrics you'll use to measure ROI.
A good metric: Average time taken to complete a task or process across stores.
A better metric: Average time taken by stores to complete a task by country, region, city and location.
An even better metric: Average time taken by stores to complete a task compared to rate of adoption of the new tool.
Explore your options and decide on the new software
​​Draw up a list of requirements and nice-to-haves for the new software. Create a scoring system with your requirements and rank vendors who meet your criteria and select the best one for you.
Imposing new software on employees without involving them in the transition will result in resistance to adoption.
A useful approach to change management is Kotter's 8 Step Process for Leading Change:
Create a sense of urgency
Highlight the problems that the new software will fix and the effects these problems are currently having on the organization.
Build a team to provide guidance
Appoint designated people in the organization who can provide support and answer questions around the new software.
Solidify your strategic vision and plan
Make a clear plan for how you will roll out the software and phase out old processes.
Find your champions
Identify respected and influential people within the organization who can drum up positivity around the new tool, paving the way for others to get excited about it.
Remove barriers to enable action
Ask employees about any hesitations or obstacles they have around using the tool and work to rectify them.
Generate short-term wins early and often
Highlight initial successes that the new software facilitates on company communication channels.
Sustain acceleration
Continuously provide incentives for team members to use the tool and work with the vendor to adapt and adjust the software to best fit user needs.
Institute change and connect it to your organizational culture
Ensure that the software is fully integrated into the workflow of the end user and cemented in the organizational culture.
Consistently measure the impact of the tool. This includes measuring:
Compliance rates
Time taken to complete tasks
Customer feedback
Employee feedback
Correlation with compliance and sales at a site/store, regional and overall level


Example
Find out how iconic fashion retailer The Kooples chose a retail task management software that doubled in-store compliance and reduced reports of defective products by 50% in 6 months!