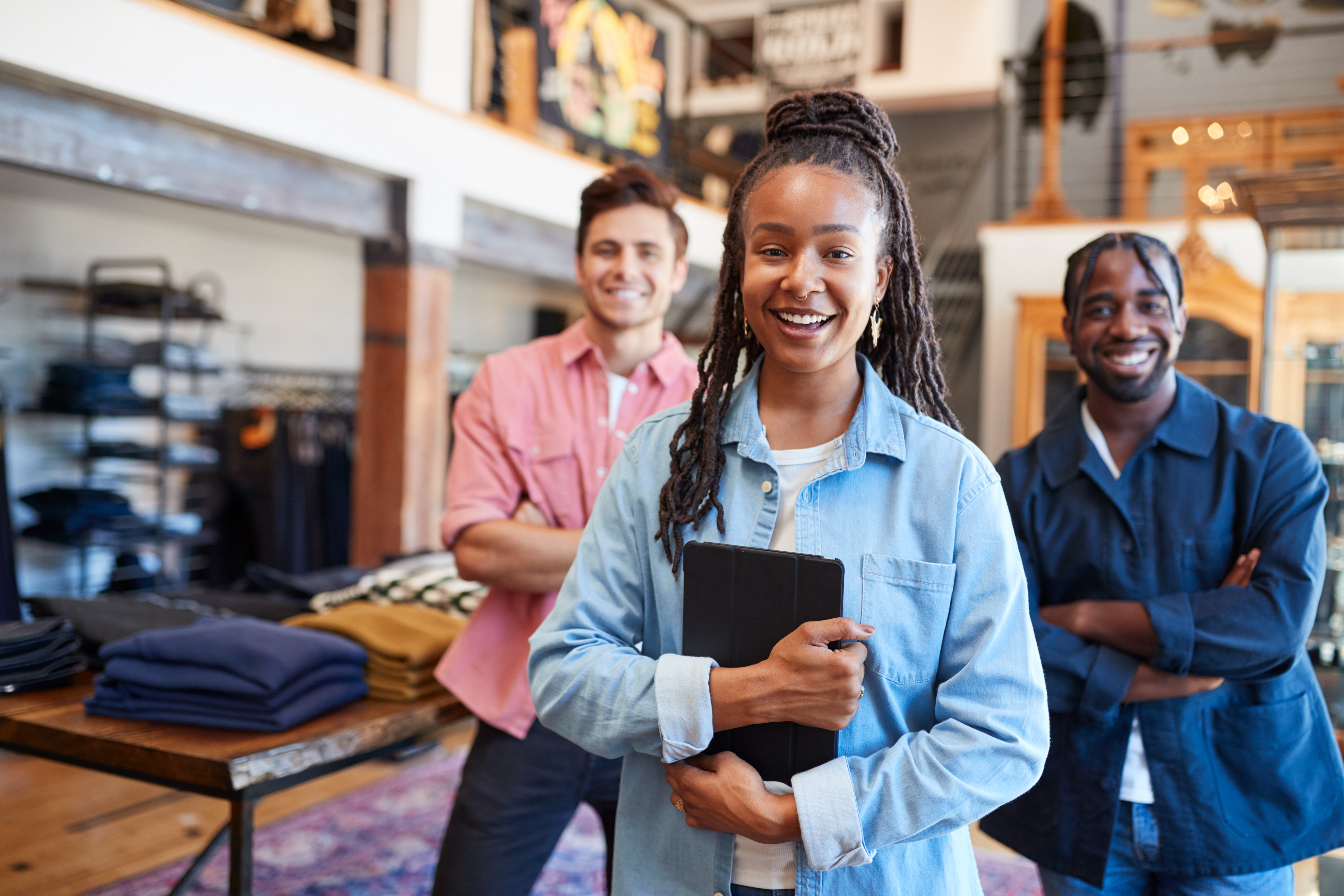 In a climate where consumers are better-informed and expecting more than ever, store teams need enhanced support from their employers to feel empowered on the job. On September 30th, we held a webinar to explore what the future of the store would look like for frontline employees, with guest speakers:
Scott Compton, Senior Analyst at Forrester
Brent Paulsen, Managing Director, and Head of Retail at UNTUCKit (DTC retail brand with 87 stores in the US, UK and Canada)
To find out all the fascinating insights shared during the webinar, watch the full recording here!

The store is evolving dramatically, and frontline teams need help to keep up.
In 2024, 72% of US retail sales will still take place offline, but the role of the store will look different from the format we are used to. Customers have a huge variety of online resources available to them and are likely to have done online research before shopping in person, but they also need store teams to be available to answer questions and devote time to serving them. Scott laid out how this can be a challenge:
"The store needs to change to serve the needs of the customer beyond the 200-year-old model we've put in place already. When we compare the toolset that the store associate has versus the toolset that the consumer has, we're seeing a disparity. The customer that walks into a store today is very digitally enabled."
One of the biggest obstacles in the way of empowering employees is not having the correct tools.
When resources are tight and the workforce is limited, these heightened expectations throw up challenges for stores. One of the biggest obstacles to employee empowerment is lack of access to the right training and information. Paulsen explained how this had been an issue that UNTUCKit had faced in the past:
"We used to have information in all different places and I can only imagine the struggle of a new associate thinking 'where do I find this? Where do I find that? Was it an email? Powerpoint? Conference call topic?"
Our panellists agreed that using a single tool for task management, communication and learning is key to scaling up employee empowerment
Forrester analysis concludes that mobile apps which enable deep-rooted connection across an organization are the workplace tools of the future.
"In the next 10 years, most of your frontline employees will be digital natives, they've grown up with a mobile device in their hand. We have to use tool sets that are made for them. There are limitations to point solutions, the best tools provide insights across all of the areas like task management, communication and collaboration."
Evidencing this, UNTUCKit have found that rolling out a mobile digital workplace tool connecting their frontline teams to HQ via communication, learning and operations has hugely boosted performance. UNTUCKit has achieved a 70% adoption rate of the tool across the company and as a result has noticed that employees are more knowledgeable, connected and consistently high-performing.
Says Brent: "We've found a way to put everything a store associate needs into their hand in an app."
To find out how YOOBIC empowers frontline employees for 300+ retailers around the world, including UNTUCKit, Lacoste and Peloton, schedule a demo now!