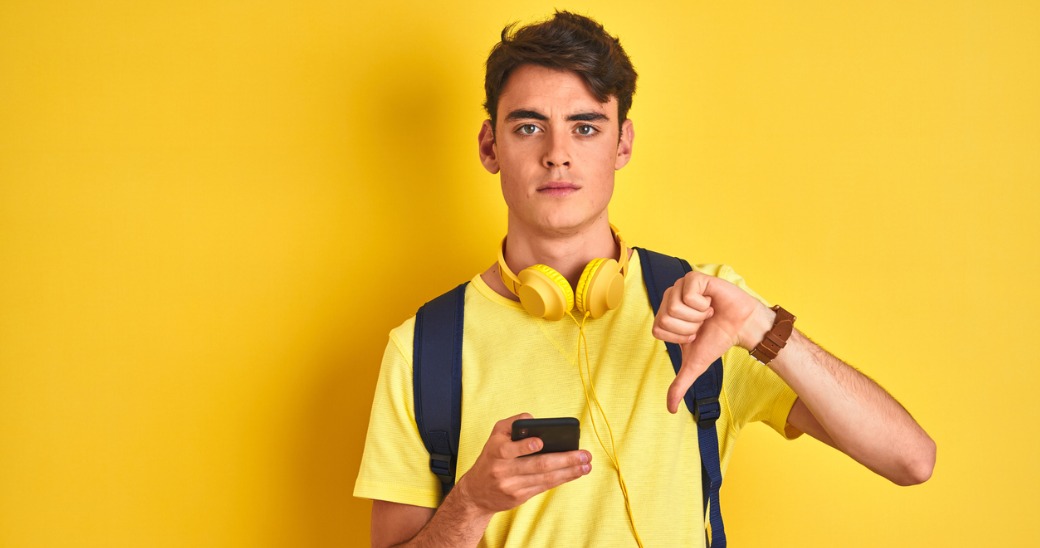 The meetings have been held, the money has been spent, and after extensive research, you've found a new piece of tech that you think will massively benefit your business. You've rolled it out across the company network, and are eagerly waiting to see the results from when your frontline teams start using it.
The trouble is, they don't start using it.
This is a typical story. Even though businesses pour funding into shiny new tools for employees, many workers in industries like retail, hospitality, logistics and manufacturing are choosing to stick to traditional ways of doing things. A survey of 1,000 frontline employees found that 73% are still using paper forms at work and 54% still receive company communications via email.
This post will investigate why employees are hesitant to embrace new technology and what employers can do to get them on board.
Related: 5 Best Practices for Boosting Adoption of New Tech for Retail & Hospitality Employees
Why employees might be reluctant to use new tech
They don't think it's helpful
90% of company leaders believe they choose new tech with their people in mind, but only 53% of employees say the same. This means that employees feel like tech isn't designed around their needs. Why should they use something which they feel makes their job more difficult?
It's unfamiliar
Many older frontline workers will have been in their jobs for a long time. This means they will have grown accustomed to a certain way of doing things, and may resist what they might see as an unnecessary change. If they are unfamiliar with newly developed technology, it may seem daunting to be asked to integrate it into their work. More than a third of workers need help with using new technology but almost 40% are embarrassed to admit it.
They don't see what's in it for them
A PwC study revealed that 37% of workers are more likely to adopt new tech if it helps them advance their careers or gain external recognition. However, the report found that not only do these workers not believe that their company is using the best tools, they also don't think they will be offered recognition or rewards for using them.
What's the impact?
Now, more is expected of frontline employees than ever before. Throughout the pandemic they have had to adapt to changing safety restrictions and hygiene standards at the drop of a hat, rapidly picking up new procedures and skills.
A recent study found that the total number of skills required for a single job has increased by 10% every year since 2017. Technology can make it easier to do this - but only when businesses give employees the tools they need to make the most of it. Low adoption of tech means that teams are restricted in how effectively they can work and progress in their jobs, resulting in under-skilled employees.
87% of companies worldwide report that they either already have a skills gap, or will have one within a few years, and the gap is only widening. This means that as roles become more demanding, employees aren't evolving with them, so are getting left behind.
This is also bad news for employers, as low adoption means that money invested in new tech is wasted. Without a demonstrable ROI, it's more difficult to build a business case to invest in new technology in the future. Additionally, creating an under-skilled workforce means that employers are finding it tougher to recruit talent who can fulfil the demands of vacant roles.
In a society that is spending more and more time online, the first step to bridging the skills gap is to get workers using technology confidently. But taking the right approach which both empowers employees and helps them to do their jobs more effectively takes planning.
How to get them on board
Highlight the benefits
There needs to be clear motivators for using tech. Overall, getting reluctant employees on board with using tech is about showing them why it's in their best interest and this means communicating how a new tool ties into the company mission and highlighting the benefits from day one.
These could be internal, such as developing digital skills, working more efficiently or wanting to provide better service to customers. However, not everyone is motivated by these things, so it's important for businesses to provide external motivators for using tech, too. An external motivator could be that becoming more confident using tech could open up new career opportunities.
Be user-focused
It needs to be obvious that workplace tech is designed around the needs of employees. Involve employees in the process of rolling out a new tool early on. Hold focus groups to find out what would make employees' jobs easier, involve some employees in the design phase, and get a group of employees to pilot the tool to make sure it's actually user friendly.
Emphasize the problems that tech solves and how it makes it easier for them to excel in their jobs. For example, tech can allow employees to get through monotonous admin tasks faster, freeing up more time to focus on customers.
Related: 5 Best Practices for Boosting Adoption of New Tech for Retail and Hospitality Employees
Choose a tool employees will enjoy using
Nobody wants to use things that are badly designed and tedious. To integrate tech into the working day seamlessly, it needs to be intuitive and straightforward to use. But this is the bare minimum. To motivate employees to want to use tech, it should be fun.
Gamified tools and tools modelled after social media are ideal for this. Tech can engage employees with features like news feeds to share company updates, leaderboards to highlight high performing teams and forums for employees to communicate. If tech enables employees to collaborate, build a sense of community and feel connected within the company, adoption will be higher.
Create incentives
There's nothing wrong with using incentives to persuade employees to use a new tool. Incentives can take a huge range of forms, from verbal praise and shout-outs on company communication channels to rewards and prizes.
For example, holding a quarterly competition where the team who logs in for the most consecutive days wins a free lunch, or where the employee who completes the most training courses on a new training app wins flights and a weekend hotel stay.
Find a partner who works with you to increase adoption rates
Choosing tech isn't just about the tech itself. It's important to work with a tech partner who has done similar deployments with similar companies and can help you to get everything on the right track.
A tech partner needs to be able to ensure that a new piece of tech integrates perfectly with your business objectives, is designed around the needs of your users and can be integrated seamlessly into their workflow. For a seamless rollout of new tech, a tech partner should understand how to get employees excited about using the tool and have tried and tested action plans to support you through any resistance or obstacles.
--
"To get high adoption rates, a platform has to be user-friendly. YOOBIC is very user-friendly." - Joe O'Connell, Chief Operating Officer @ Urban Plates
To find out how YOOBIC helps businesses drive adoption rates, manage change, and achieve successful deployment, take a look at this interview with our Director of Operations!