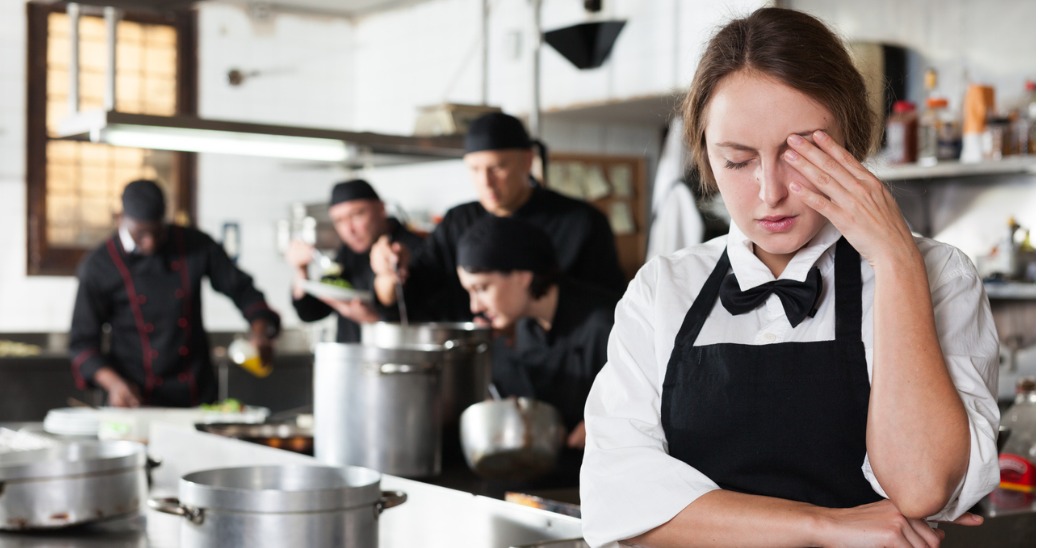 UK-based brewery and bar chain Brewdog recently came under fire after 61 former employees signed an open letter which circulated on social media describing a company "culture of fear" in which workers were bullied and "treated like objects". This negative publicity delivered a huge blow to Brewdog, who have built their reputation on their positive, value-driven social media presence. They recently reported a £13m loss, despite a boom in the craft beer industry.
Brewdog aren't the only company suffering as a result of employee dissatisfaction. Almost 3,000 lorry drivers are planning to strike next month due to subpar working conditions and pay. The strike will disrupt supply chains and further deepen the existing delivery driver shortage.
Furthermore, 14 complaints were recently filed by fast food service workers in Portland alone, including employees of McDonald's and Chipotle, due to dangerous levels of heat in the workplace.
What this means for businesses
Poor employee experience damages a business both in its reputation as an employer and its reputation with customers. In the current hiring crisis, this is more than businesses can afford.
In April 2021, job openings in the US soared by one million, setting a record for the most openings added in a month and the highest overall number since records began in December 2000. As employers scramble to attract enough workers to keep their businesses running, jobseekers have more choice than ever. Unhappy employees won't stick around very long, so the costs will stack up for businesses who fail to invest in employee satisfaction.
Retail and hospitality have been hit notoriously hard by lockdowns, manic reopening shifts and redundancies - millions of their frontline employees have chosen to permanently leave the industry. The price of replacing these employees is high - namely 33% of annual salary for most frontline retail or hospitality positions. That means that finding a replacement for a single retail or restaurant employee earning $23,000 a year will cost a business around $7,590.
Therefore, retailers and restaurants need to ensure that they are pulling out all the stops to build a reputation as a great place to work in order to attract top talent. Companies who invest the most in employee experience feature 11 times more often in Glassdoor's Best Places to Work, and more than four times as often in LinkedIn's list of North America's Most In-Demand Employers.
Related: How to Retain and Attract Restaurant Employees in a Hiring Crisis
This damage trickles down into the customer experience, as unhappy employees can't provide their best service. Considering that 90% of Americans use customer service as a factor in deciding whether or not to do business with a company, the impact of this cannot be overstated.
The facts are clear: to retain both employees and customers, employee satisfaction is paramount.
How to respond to unhappy employees:
1. Listen
The first step to investing in the employee experience is always the same: listening. Create space for employees to share their feedback, explain why they are unhappy and where they feel things should improve.
If listening to employees is embedded into the fabric of the company's day to day tasks, HQ will be made aware of problems before they arise and be able to deal with problems before they become serious.
This can be done easily and rapidly using surveys, polls and suggestion forms so employees can regularly share how they feel in just a few clicks or taps. Of course, more in-depth discussions can still take place in one-to-one discussions or team meetings, however digital tools make it easy to instantly get an idea of the bigger picture and hone in on where things need to change. This is especially convenient in organizations where employees are spread across multiple locations and don't get much opportunity to interact with one another.
Active listening is crucial. If employees share that they are unhappy, don't just let the issues fester. Listen to what employees have to say, acknowledge that problems exist and explain how you plan to change things. Immediately taking time to listen to concerns and being vocal about how you plan to act on feedback shows that you genuinely care about the employee experience.
2. Bring them into the loop
Recent research found that social isolation is the main cause of unhappiness in today's society. This is a problem for industries like retail, hospitality and manufacturing, as 39% of frontline employees in these industries have an isolated work environment and 34% feel disconnected from HQ.
Bringing employees into the loop with company news, updates and decisions combats this. A digital platform enables employees to connect, communicate and keep up to date. This encourages a sense of belonging and community amongst team members, demonstrating that their contributions and opinions are valued.
Related: How to Create a Culture of Mental Health Awareness for Frontline Employees
3. Celebrate successes
Businesses can't operate without frontline employees, but 32% don't feel recognized for their efforts at work. Showing them that their work matters and has a real impact will boost morale and motivation levels.
To do this, you need to celebrate successes. This can take a range of different forms, including shout-outs on employee communications channels, employee of the month awards, sharing positive customer reviews, and rewards for high performers or those who complete the most training. When employees know their efforts will be appreciated and recognized, they will be more fulfilled and motivated to perform their best.
Related: 6 Ways to Support Frontline Employees with Internal Communications
4. Make pathways for progression clear
34% of millennial frontline employees report a lack of career growth, even though 59% report that opportunities to progress are extremely important to them when applying for a job. The perception of frontline roles in stores, factories and restaurants as 'dead-end jobs' means that businesses need to make sure employees can clearly see opportunities for progression to keep them engaged and fulfilled.
Making learning accessible and linking training to progression is a great way to do this. Fast-casual restaurant chain BurgerFi were able to boost employee satisfaction by doing just this. They started delivering employee training in personalized learning paths which directly link to career goals, so employees can clearly see the payoff from their learning. Employee appreciation of this approach is evident- 100% adoption rate of their restaurants adopted the training platform, completing 105,000 minutes of training and 47,000 courses in just 6 months!
If employees can see how they can grow in their roles, they will feel more satisfied with their work.
Related: How to Create a Culture of Learning for Retail Teams
--
To find out more about what your employees want from their workplace in 2021, take a look at our original research surveying 1,000 frontline employees!