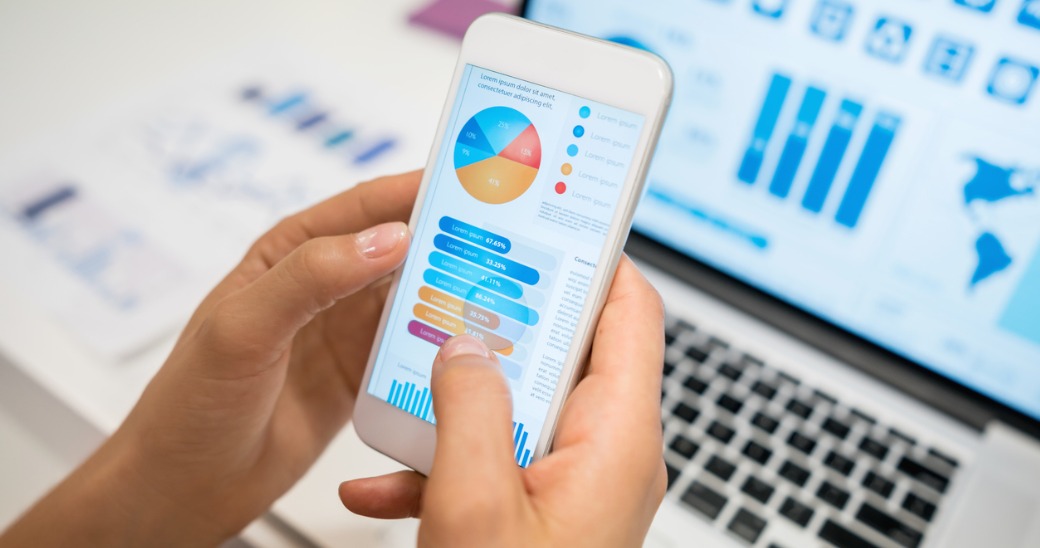 Businesses need to understand the impact of every decision and investment they make. But when it comes to employee learning, there tends to be a disconnect between business decision-makers those on the frontline. 34% of frontline employees feel disconnected from their organization.
Frontline teams are the ones who keep the business running and get stuck into the action every day. In order to feel motivated and valued, there needs to be clarity around how their work and learning efforts contribute to business metrics.
Therefore, it's critical for L&D professionals to align business and learning metrics. This post will explain the reasons for this, what to measure and how to measure it.
What do business and learning metrics include?
Learning metrics include:
Courses completed
Assessment scores
Learner confidence in their understanding of the content
Help desk queries related to the training
Engagement rates with training
Related: A Guide to Assessing Frontline Employee Learning Performance
Business metrics include:
Sales and KPIs
Rate of employee turnover
Staff absences
Store compliance, time taken to complete tasks and costs of non-compliance
Customer satisfaction, error and complaint rates
Wastage and defects
Audit data
How quickly new hires can be onboarded - e.g this could be how quickly they are able to successfully complete their responsibilities without supervision.
Average basket size and conversion rate - are employees convincing customers to buy and upselling
Measuring learning metrics alone shows how much training has been completed and how confident the learners feel, but not whether they have actually learned anything or whether they are using newly learned content to improve their performance on the job. Here's why you need to measure both business and learning metrics to get the most out of frontline employee training.
Reasons to align business and learning metrics:
1. To tie specific training areas to performance
Both learning and business metrics should be analysed at the country/region/store level to establish patterns. Comparing data around course completion and assessment results with sales data and KPIs enables you to see the impact of training and identify where it needs to be improved.
For example, if there are a lot of low-performing stores in one region and that region also has low rates of training completion, the regional manager may not be offering enough incentives to complete the training. Identifying these patterns enables HQ to see which teams may need additional support.
Alternatively if stores with high levels of completion in a particular area of training (e.g upselling) aren't performing much better in that area than stores with low training completion, training may not be impactful enough and may need to be redesigned in a more engaging way.
Related: 5 Steps for Creating Effective Learning Content for Frontline Employees
2. To improve onboarding and retention
Frontline employees want to learn. Training boosts job satisfaction, career progression and employee retention. Employees who don't feel like their company invests in them won't stick around very long, and high turnover gets very expensive. The cost of losing a new employee within the first 12 months typically equals around 2 years of salary.
If turnover is high, this could be linked to inadequate training. 40% of frontline employees are trained only once per year or less, and of these 48% report a lack of recognition at work.
Aligning business and learning metrics allows you to identify patterns between turnover and completion of training courses. High turnover and low course completion may indicate that training isn't easily accessible to employees, isn't engaging enough, or isn't clearly linked to incentives (like career progression) to encourage employees to complete it.
Improving these weak points and offering better training improves retention - 94% of workers would stay in their current role for longer if they felt that their company was invested in their learning.
Evaluating training data against turnover to improve the learning experience cuts hiring costs and makes a company more appealing to new joiners, which is a big competitive advantage in the current hiring crisis.
Related: How to Retain and Attract Restaurant Employees in a Hiring Crisis
3. To identify talent to promote
Looking at assessment scores alone is not enough- the employee who scores highest on a quiz is not necessarily the best candidate for promotion. The best approach is to compare data which indicates understanding, confidence and practical application.
This can be achieved by aligning data from confidence-based learning assessments with store performance data to establish whether employees are confident in applying their learning effectively on the job.
Store associates who score highly in confidence-based assessments and also contribute to meeting sales targets and KPIs can be identified as strong contenders for promotion. Alternatively, aligning this data can highlight if particular store teams lack confidence and struggle to apply training on the job, so may need extra support or a training refresher.
Related: Confidence-Based Learning: What It Is and Why Your Frontline Employees Need It
4. To justify past and future investments in training
"Measuring business impact is essential; training must account for the amounts spent"

-Cofounder of the ILDI Learning Experts' Community.
As this quote explains, L&D professionals need to be able to measure the ROI of training. Being able to demonstrate the value training investments have added on an individual, team and organizational level makes it possible to align learning with business objectives, justify previous training investments and build a business case for future ones.
For example, even if a training course hasn't significantly boosted sales, if you can demonstrate that it has reduced turnover or increased employee confidence in their understanding, you can build a clearer picture of the impact of training and make better informed decisions about what teams need.
How to align business metrics with learning:
To be able to effectively align business and learning metrics, you need a tool which has the capability to track this data.
The best tools should have the capacity to pull information like training metrics, compliance data and in-store conversion in real-time from specific stores.
Ideally, learning data should be aligned in the same tool with communication and task management tools, so that every aspect of the frontline employee workspace can be managed and compared to connect frontline teams to business objectives.
It should be able to integrate easily with other tools used within the organization to allow you to pull in other sales or operational data you may need to analyze.

For further guidance around shaping better learning experiences for frontline teams with 5 real life examples of companies who took tangible steps to improve learning, download our latest ebook!