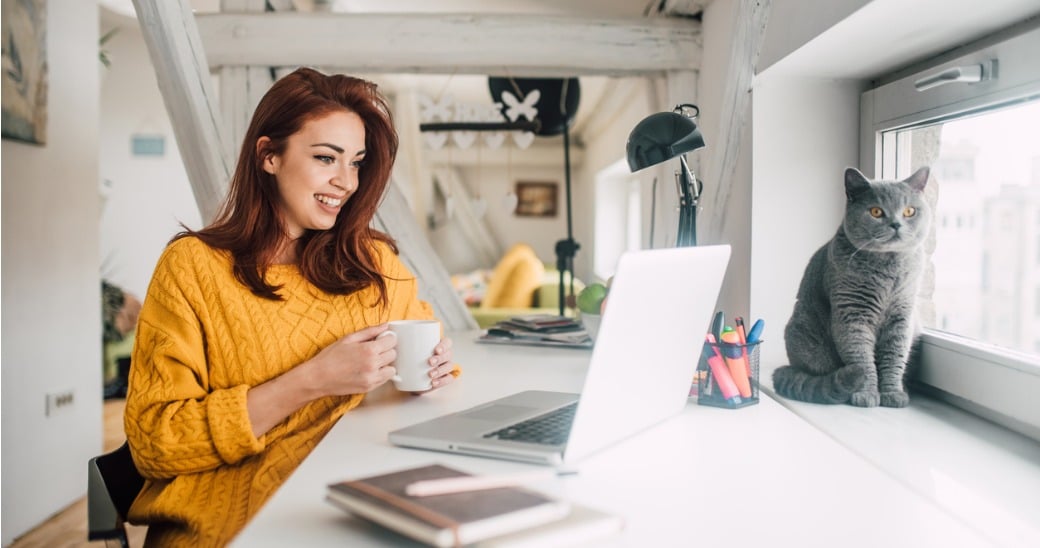 So you've implemented mobile learning. Huzzah!
Mobile learning makes learning more fun, more accessible, boosts knowledge retention and bridges the gap between HQ and deskless workers.
Most importantly, it's the easiest way to reach your learners.
Related: The Complete Guide to M Learning (Mobile Learning) in the Workplace
But your journey with mobile learning is far from over.
You're now facing one of the biggest challenges learning & development professionals experience: quantifying and proving the impact of training to the rest of your organization.
To measure the impact of the mobile learning strategy you put so much time and effort into creating, it's time to take a deep dive into the data.
Why track mobile learning metrics?
Measure the ROI of your mobile learning strategy


Better understand your employee base and respond to their needs


Plan for better training in the future


Assign targeted training to groups that need improvement


Solve issues with learning as they arise


Correlate mobile learning to high-level company metrics like growth and profit


Here are 7 metrics you should be monitoring to measure how well your mobile learning strategy is working.
***Important: segmentation is a critical part of tracking these metrics. It's important to monitor and compare data from individual locations (stores, restaurants, etc), employee role groups, and regions as well as changes in overall metrics over time.
Segmentation helps you quickly diagnose what's working and what's not, and perform root cause analysis of problems. Tracking metrics at a company level only won't give you the whole picture.
1) Active and inactive users
What it is: The number of users who are actively engaged in starting and completing courses vs. the number of users who aren't.
Track the numbers of your most and least active learners, as well the learners who make up the middle of the pack. How are these numbers changing over time, and do they change in response to new courses or new content formats?
Why it matters: Tracking active and inactive users measures your employees' reaction to mobile learning.
In other words, it measures whether they're willing and able to start mobile courses. Tracking this metric will help you identify reasons why your learners aren't as active as they should be, be that technical issues or content that needs a refresh.
2) Lesson and course completion rates
What it is: The percentage of learners who finish lessons and courses, time spent, drop-off rate, and where drop-offs most commonly occur (e.g. 2 minutes into a 5 minute video).
Why it matters: Completion rate key performance indicators (KPIs) measure how engaging your training is.
Low completion rates are a sign that a different format or approach is needed. If drop-off rates are high, or learners are dropping off at the same point, it's a sign that employees probably don't find your mobile learning content as riveting as it could be.
Pro-tip: End each lesson or course segment with a quiz or assessment, so learners actually have to engage with the course material rather than going through the motions, or letting videos play in the background while they do other things.
3) Confidence-based assessment scores
What it is: Average scores on quizzes and assessments segmented by location, employee role groups and more, measured over time. With confidence-based learning, learners must indicate how confident they are that their answer is correct after answering a question.
Learners score maximum points for being fully confident in the correct answer and lose maximum points for being fully confident in the wrong answer.
Why it matters: Confidence-based assessment scores tell you how well employees are learning and retaining the information you're presenting them and how confident they are in their knowledge. Tracking this metric tells you how "sticky" your training content is, and a confidence-based approach prevents data being skewed by lucky guessing. It highlights where learners may be over-confident or under-confident in applying learning and enables you to better tailor learning to employee needs.
Related: Confidence-Based Learning: What It Is and Why Your Frontline Employees Need It
Pro-tip: Make sure you're quizzing employees at different times and at regular intervals, not just immediately after they've learned a new concept. A great way to boost knowledge retention is to quiz employees a week or 2 after they've completed a lesson.
4) Top lessons and courses
What it is: The lessons your employees complete the most (that aren't mandatory) or rank the most highly in their feedback forms.
Why it matters: From this metric, you can deduce why your employees like the training content they do. What do the most popular courses have in common? Is it the length or format, and is this consistent or different depending on the segments you're looking at?
After measuring top training content, you can make changes to less popular training content.
Pro-tip: Set up a knowledge library of courses, training documentation and FAQs that employees can access whenever and wherever they need to. Once this is set up, it will be much easier to track your top lessons since employees now have free reign over which ones they want to redo.
5) Employee NPS and quantitative feedback
What it is: Employee Net Promoter Scores (promoters, detractors, neutrals), quantitative responses to employee feedback surveys, and sentiment analysis of employee feedback.
Why it matters: Great training makes a great employee experience. Improving that experience should be a main reason you deployed mobile learning, so closely monitoring employee feedback tells you how well your mobile learning strategy is achieving its goal.
6) Customer NPS and quantitative feedback
What it is: Customer Net Promoter scores (promoters, detractors and neturals), sentiment analysis of survey responses or feedback left on review sites (e.g. naming specific employees).
Why it matters: Great training makes a great customer experience. Similarly to employee experience, improving customer experience should be an end goal of mobile learning. Measuring customer satisfaction closely is the best way to analyze the outcome of mobile learning.
However, be aware that changes in customer satisfaction may take longer to show up on your radar. That's why it's so key to compare and contrast data from different segments, as well as compare different points in time to each other.
Related: Why Retailers Need to Align Sales and Operational Data
7) Retention
What it is: The rate at which employees leave your organization over a specific time period.
Why it matters: Training has a huge impact on whether or not employees decide to stick around. In fact, 94% of employees would stay longer at a company that invested in their learning and development.
Effective mobile learning should make employees want to stay in their roles, because it's evidence that their employer is investing in their employee experience as well as equipping teams with everything they need to thrive.
Reducing employee turnover is one of the most effective cost-cutting measures out there. Rehiring and retraining costs time and money, and the loss of expertise that happens when employees leave has a far-reaching impact on everything from team morale to customer satisfaction.
Tracking all these metrics can be a real challenge if you can't keep tabs on them in the same spot.
Using an intuitive real-time dashboard that keeps these 7 metrics in the same place is the best way to switch to a diagnostic, employee-first approach to mobile learning, where your goal is to improve the mobile learning experience as efficiently and continuously as possible.
Your employees want learn and complete their training, and tracking these metrics helps you to help them.
"Your employees want to succeed. Nobody takes on a new job thinking, "I want to do really poorly at this." People want to do well, and you have to give them the tools for that. You can't set them up for failure."

- Kate Knecht, Brand Director @ Tomlinson's Feed
Read more about how Tomlinson's improves their employee experience with YOOBIC's mobile learning platform
--
Empower your workforce to learn faster and perform better by using YOOBIC's mobile microlearning platform!