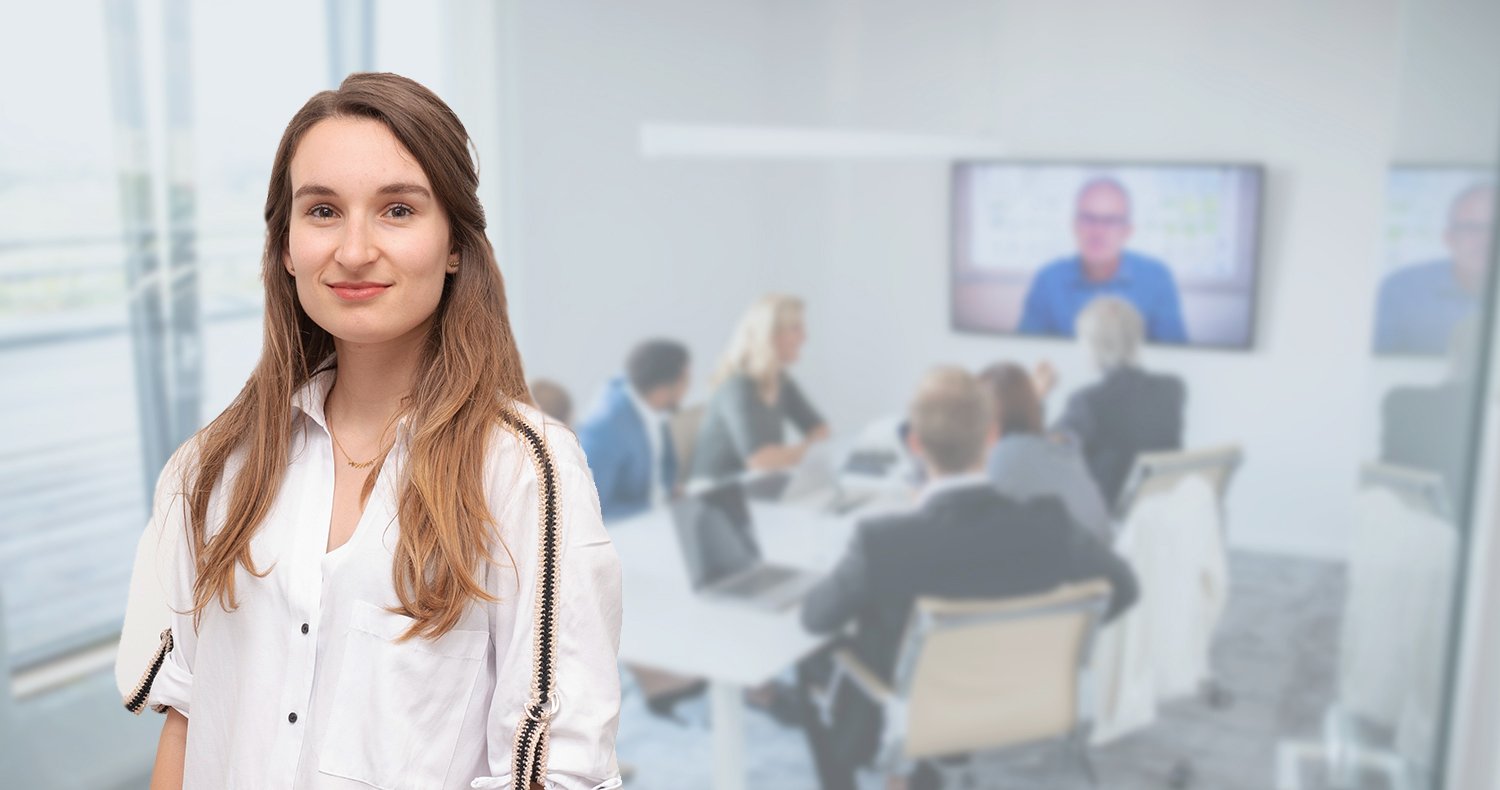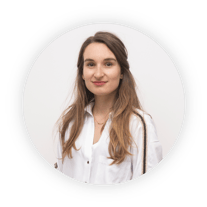 YOOBIC's Customer Implementation team has successfully deployed the platform for over 200 organizations. We sat down (virtually!) with our Director of Operations, Leslie Vallet, to learn more about how the CI team works and how they collaborate with our clients to achieve successful deployment across the board.
Can you tell us a bit about the Customer Operations teams at YOOBIC, and your role?
I head up the Customer Operations department here at YOOBIC, which is made up of 3 teams - Customer Implementation, Customer Success and Customer Experience. Overall, the Customer Operations team has around 40 employees across our London, Paris and New York offices, taking care of our customers across the globe.

Customer Implementation covers the design, building and deployment of the solution, collaborating with and supporting the customer throughout the change management process. We work closely with the customer to design the solution so that it suits their specific needs.

After successful implementation, the Customer Success and Support teams take over. They're the key point of contact for the customer.

The Customer Success team ensures that the client is getting the most out of YOOBIC, and the Support team handles any technical or functional issues that might arise at any time.
What makes a deployment successful?
YOOBIC needs to integrate seamlessly with your business' wider objectives. The CI team guides customers through this process, making sure the way YOOBIC is used and the build of the solution ties in perfectly with these business objectives.

It's important to have very clear project guidelines from the beginning, and to have an executive sponsor who can champion the initiative internally.

Another key success factor is change management. Deploying a new tool does change the way your teams work, so it's important to go about it carefully. Now that you're using YOOBIC, you need to redesign the workflow so that your employees' roles and responsibilities are super clear, and there's no confusion about how things will work going forward.

You should also have a solid plan for phasing out your old operating systems. It can be a confusing process without the right plan - getting your executive sponsor involved here will be a huge help.

Having a clear target launch schedule is also important. The CI team will help you set out a precise timeline and give clear guidance and communication to the entire team, so that everyone knows where they stand.

All of these success factors are things that the CI team are there to help you with.
What stakeholders are needed on the customer side?
An executive sponsor is super important. The executive sponsor pushes the initiative internally and sets the objectives and expectations for YOOBIC. The sponsor also leads on how YOOBIC is integrated into the objectives of the entire company and directs resources - and the commitment of those resources - from a project team perspective.

Customers also have a project manager who will work closely with the CI team, collecting all the deliverables and coordinating with internal teams.

Depending on the use case, you might have different departments involved during the workshop phase, because the CI team will need to work with them to make sure the solution is designed to meet all your needs. We recommend involving some end users in the design phase, such as area managers or store managers, so that we can take their side of the story into account.

Having end users involved in actually testing the solution before global deployment also gives you the chance to get some feedback and make adjustments.
How does the implementation process work?
First there's the preparation phase, in which we kick off the project, create a timeline for the entire process, and make a detailed communication plan.

Then comes the workshop phase. This is where we find out how the customer is operating, what they're trying to solve and what their main pain points are. After that comes the building and testing phase.

Next is the training phase. This involves regional and end user training, as well as all the admin that goes with implementing a new solution.

Then we get to the most exciting part - the launch phase. This is when we finally deploy the solution and your end users start to adopt the platform.

Finally, there's the stabilization phase. This is where we make adjustments and resolve any technical or functional issues that might come up, as well as analyzing results and tracking adoption rates to make sure the solution is working as intended.
What is the average timeline for deployment?
On average, 2-3 months.
What are the main challenges that clients might face during deployment, and how do you solve them?
The success of any new initiative depends on everyone being involved, so resistance to change and lack of focus in the early stages of the project are some of the main challenges.

Before deploying YOOBIC, the CI team works with the customer to explain how to set YOOBIC up for success.

For example, if the problem is a lack of clarity from the customer, they need to put together a dedicated team to improve communications. Or if there's a resistance to change among frontline teams, it might be a case of repositioning the initiative so that they understand how it will positively affect them.

The great thing about having a dedicated Customer Implementation team is that we've seen it all before - no matter what might go wrong we'll know exactly what to do, and we'll share action plans to help you work through it.
What are some best practices that drive high adoption?
First, you need a solid communications plan, which is something the CI team will work with you on. If you're not selling the initiative effectively right from the beginning - setting out your goals and showing them exactly how YOOBIC will benefit the organization at every level - it will be difficult to drive adoption.

We work with customers to prepare the perfect training strategy that will explain how YOOBIC integrates into the company's overall goals, the use cases that are being integrated, and how their business will change as a result of using YOOBIC. Essentially we focus on the why, and then the how.

It's also very important to organize proper feedback sessions, so you can make adjustments and make sure the solution is being adopted in the field. For instance, if one of your teams has achieved their targets for the quarter, share them in the newsfeed. Show your teams that what they do matters, and that it's being seen and appreciated by HQ.

A great way to drive adoption is also to link the use of YOOBIC with incentive programs. YOOBIC has some great features that boost adoption, such as the newsfeed, or microlearning.

You also want to show your end users how YOOBIC will make their lives simpler. If you're using YOOBIC for task management, internal communications and training, your adoption rate will be higher because it will become the go-to platform for all your employees' needs.

I'd recommend starting small when launching YOOBIC, but having plans for building on new use cases as time goes by. This is something the customer success team will help you with.

It's also a great idea to make the content you share branded - we have customers who have the same community management rules for the YOOBIC newsfeed as for their social media channels. This drives traffic because people will want to look at the content, and that drives adoption.
How can you communicate change across your organization?
Be specific early on. Communicate through the right channels and with the right people, depending on your organizational hierarchies and communication model.

We also recommend using big events to drum up enthusiasm. For example, you might use a yearly sales event to launch YOOBIC, because you have everyone together and the executive sponsor is present.

Use ambassadors and make sure you have a solid chain of communication so that information flows properly. Organize user committees to get feedback and involve them in the preparation process.
How should you choose employee ambassadors?
More often than not, your ambassadors will be top-performers who are perhaps more senior within the company, the kind of employees who have the respect of their peers. You should also ideally be looking for employees who are tech-friendly and who tend to come forward with new ideas.

Sometimes it can also be useful to involve employees who tend to question the status quo - their feedback will drive higher adoption because you've considered the needs of all employees.
What types of training do customers get from the CI team?
Every customer gets a deep-dive session for admin users that helps them become experts on the platform.

We also recommend a session for regional managers, and then another separate session for end users.

We collaborate closely with the client on training, focusing on how to use the solution and giving users plenty of practice time, to make sure everyone is comfortable with the solution the first time they connect after the app has been launched.
How does YOOBIC manage deployment for customers with a network spanning different regions and languages?
The standard framework we apply is to first build out the core model for the central team, and then have a phased launch across each region.

First we focus on the central objectives, and then the local teams can manage their own specific objectives once we've built that foundation.

Ultimately, the most important thing with a global launch is to make sure there's consistency across the board.
What kind of support do customers get during and after deployment?
Customers have access to the help centre, a dedicated customer success team and an account manager, all of whom are working on a regular schedule with the client to ensure that all their needs are met.

Our Customer Experience team is available anytime to answer technical and functional support questions from every user, however big or small.
How does YOOBIC handle adding new use cases?
The CI team helps customers prioritize which key use cases to deploy first. Then, if the original objectives have been fulfilled and there's a strong ROI, we'll go back to the initial objectives and strategy to suggest new use cases.

We have lots of content to share with them to help them decide, including a library of best practices and use cases, as well as routine content like our monthly newsletter.
---
Want to find out more about how we set our customers up for success? Request your free personalized demo below!