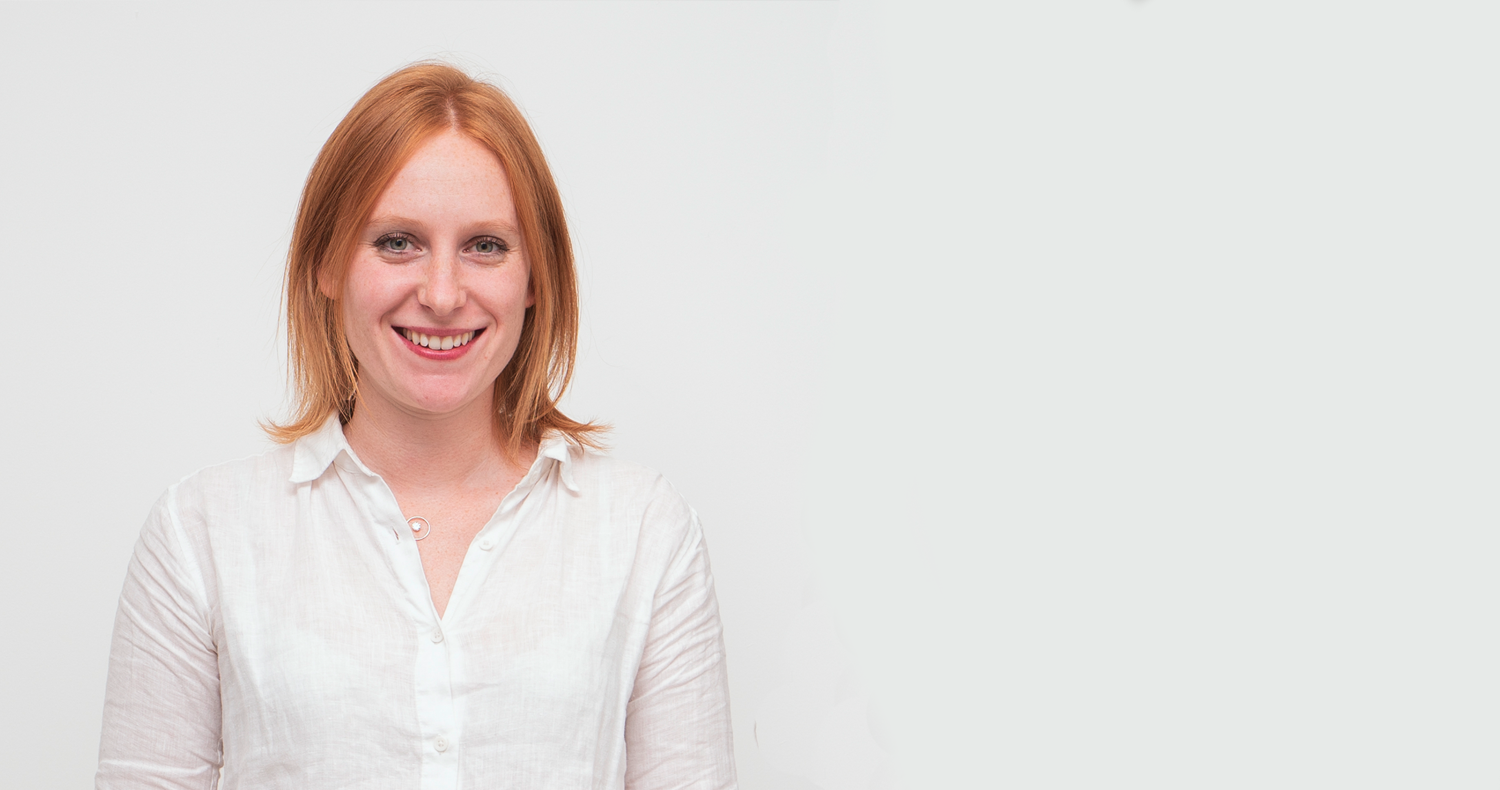 YOOBIC's Customer Success team supports the continuing success of over 200 organizations using YOOBIC around the world. We sat down (virtually of course!) with Amandine Lemesle, Senior Customer Success Manager for EMEA and North America, to learn more about how the CS team helps customers succeed with YOOBIC and achieve their business objectives.
Related: Interview with Leslie Vallet, Head of Operations @YOOBIC: How we Support Customers Deploying YOOBIC
How would you define your role as a CS Manager and what are your favourite things about it?
Our #1 objective is to support customers and make sure they're getting the most out of YOOBIC.
We also act as consultants, so we assess a customer's situation and share best practices, new features and industry trends. The CS Manager is the voice of the customer after the platform has been successfully deployed, so we're also a link between customer needs and objectives and the features and capabilities our development and R&D teams are working on.
My favourite thing about working in CS is building relationships and seeing customers succeed. Every customer is different, so I really enjoy the process of brainstorming with them to help them achieve their goals, whether this takes the form of simplifying complex processes, integrating YOOBIC with different systems or bringing in a new use case.
What are some indicators of the success of the platform?
Two big ones to look for are active vs. inactive users and use of the platform for completing daily processes.
A good ratio for active vs inactive users is, of course, 100% active, but it really depends on the industry. Adoption can vary based on how many hours employees are contracted for, how many days of the week stores are open, and what is going on in employees' lives (e.g holidays, sickness, maternity leave). Success doesn't necessarily mean a 100% adoption rate when real life is taken into account.
Daily reports are a great process to use as a measurement of success. Let's say you have 80 stores, for example, but you only get 60 store reports at the end of the day. That's a sign to look into adoption levels.
What are some best practices to keep adoption levels high in the medium and long term?
Have a clear message and vision. During the sales cycle and implementation process, the goal is to understand the customer's goals and the pain points they want to solve. Refer back to this as a first step to drive high adoption. It's so critical to have a clear narrative around why YOOBIC is being used instead of other tools like email or Excel or Whatsapp, for example.
It's important to keep everyone involved, especially managers, for example - a country manager or marketing manager - and give them routine missions to complete.
Another best practice is to have a dedicated person measuring active vs. inactive users and other adoption metrics on a daily and weekly basis. This is the biggest indicator of adoption levels. Close monitoring of dashboards and KPIs are a great way to track the number of active users, because you're not only measuring adoption but also how people react to the tool. That's how you can start to create a next step or action plan.
For example, is it one country or region that has high levels of adoption, or overall? Sometimes, the reason could be that one person is the most tech-savvy, and if this person is a manager, everyone reporting into him or her will be as active too.
One of our customers, Lancome, does a weekly YOOBIC hour, where every user, no matter where they are, can talk to HQ and ask any question. This is a great way to get users comfortable with using the platform, boost adoption rates, and connect teams.
Related: 5 Best Practices for Boosting Adoption of New Tech for Retail and Hospitality Teams
Which YOOBIC features can customers use to boost adoption?
There's so much you can do to make content fun and engaging within YOOBIC. Customizing colors, text, adding pictures, GIF, and emojis are just a few. We encourage customers to make use of these, and also to talk to users in the same way they'd talk to family or friends. This is a great way to make the app more fun and engaging for everyone, especially younger employees.
Reminders and push notifications from HQ and managers are a fantastic way to get users continually coming back to the app.
The newsfeed is amazing for boosting adoption because it's fun and interactive, just like the Facebook, Instagram and Pinterest feeds we're so used to. What's more, getting recognition from your company on the newsfeed takes this further.
Related: 3 Ways to Use the YOOBIC Newsfeed to Drive Engagement
Some customers use the newsfeed for internal corporate announcements, like a new CEO. But it's also great to use it for more employee-focused announcements, like employee of the month or giving a shout out to a store that achieved 200% of their target. Showing day-to-day results and achievements goes a long way to boost adoption.
One customer has a YOOBICER of the month, where they celebrate one person who has the highest engagement score on the newsfeed (calculated from posts, likes, and comments) or the highest number of missions completed.
What are some top tips you share with customers to keep users engaged in using the platform long-term?
Daily and weekly routine missions are key, because then, YOOBIC becomes part of your teams' daily workflows.
If there's a document employees need to refer back to every day, putting it in the document library is a good way to keep people engaged.
Give your users incentives to keep their engagement with the app high. A few ways we've seen customers do this are giving prizes for the first users to complete a mandatory mission, or giving a free lunch to the first 10 people who complete a course. We even have a customer who gives a flight and free accommodation to users who win this competition for 6 months consecutively!
To keep everyone involved in these challenges, make sure managers and HQ are consistently sharing updates on the newsfeed about winners and challengers.
One of my retail customers incentivizes users through battles between regions. Each store nominates a representative, and whoever gets the most points for their store wins a badge to display behind the counter. Customers see the badge and ask about it, and the team can explain they won a challenge because of their product knowledge, which makes them feel recognized for their hard work.
What are some ways to get users comfortable with sharing best practices, successes and questions in YOOBIC?
Allow individual stores and sites to post to the newsfeed, rather than just area teams or HQ. This changes the communication structure to a more democratic one, so the organization can celebrate individual successes and "small wins". It puts frontline employees in the spotlight, where they belong.
Related: How to Improve Your Internal Communications with YOOBIC💫
Another best practice is to have one dedicated person for different processes within YOOBIC. For example, a fashion retail store might delegate one person to visual merchandising missions, one person for stock control, and so one. This really helps organization within the store - it's not about ownership, but about working as a team.
How does the CS team work with customers to bring in new use cases?
I try to help my customers simplify their processes as much as possible. So this could mean looking at complex processes involving multiple tools like Excel and email and figuring out if it's possible to move this into YOOBIC, and the best way to do this.
A lot of the time, if customers want to integrate YOOBIC with different systems, we'll work together to come up with the best way to make that happen, which could vary between customers.
Alternatively, I'll share easy-to-implement use cases that have generated a high ROI for other customers in the same industry.
A great example is our customer Lacoste. They were doing end-of-day activity reports by email, so every store in the country was sending an email at 7 PM with key results (conversion rate, basket size, number of employees working that day, etc). There was no standardized way to complete this email report, so the retail manager would get 80 emails a day. The process was very manual and error prone.
But with YOOBIC, the retail manager gets one report at the end of the day, with everything pre-filled. With a use case like end-of-day reports, you can start seeing results the day after.
What are the most common new use cases brought in within the first 6 months?
A few we see most frequently are end-of-day-reports, store visits, store audits, visual merchandising checks, and maintenance requests.
A huge benefit of adding new use cases is that it keeps adoption levels high within the first 6 months and afterwards, when the buzz about using a new platform naturally starts to fade.
Sometimes we even have frontline teams themselves asking for new use cases!
What resources do customers get to stay in the loop about new features and use cases?
Other than regular contact and meetings with your CS Manager, our Help Center and monthly customer newsletter are great resources.
How does the CS team help customers measure the ROI of YOOBIC?
The CS team guides the customer by asking questions to make sure everything is being measured. Our approach is to split the existing process into different steps to understand how much time and/or money is being spent before and after YOOBIC.
First we'll have the customer measure what's involved in the existing process - whether it be finding information, sending emails, report compilation - for site, area and HQ teams.
A few weeks after the new use case is implemented (a change management process can take time, it's important to explain the new process to every team before an updated ROI can be measured), we measure again with the exact same criteria, except with YOOBIC.
What are your top tips for making the most out of YOOBIC?
Attending webinars and in-person events like NRF (hopefully in 2022!) and reading our monthly customer newsletter are great!