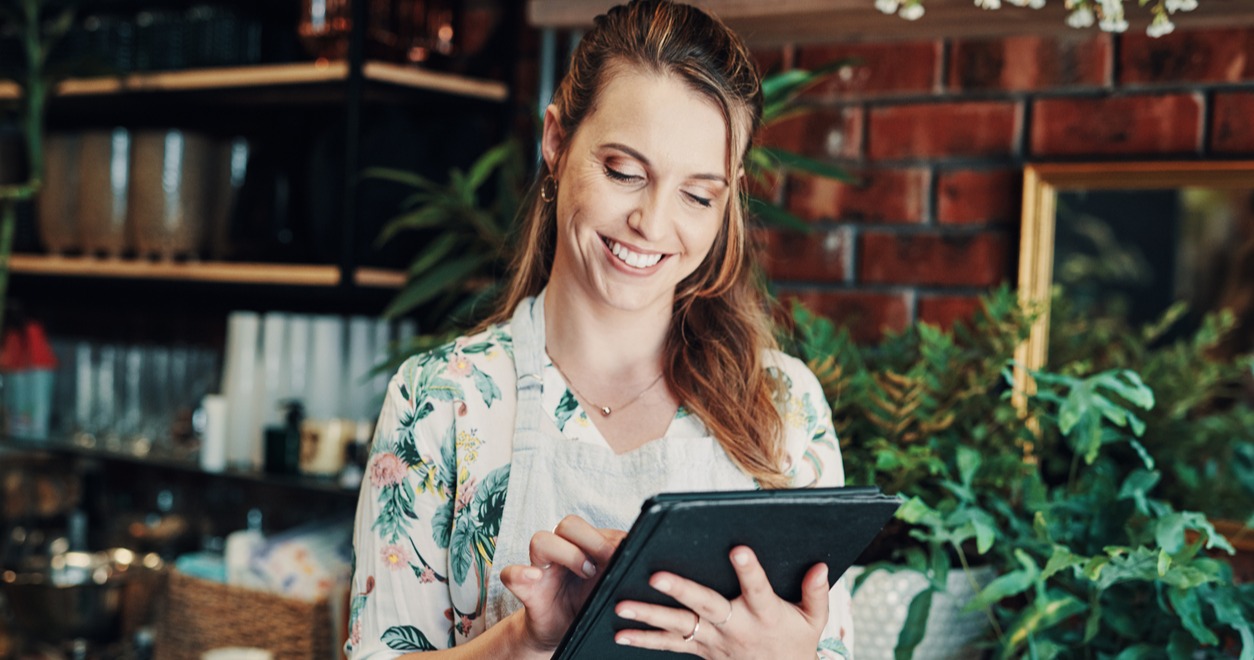 It might have come to your attention by now that here at YOOBIC, we're a little obsessed with employee engagement.
And with good reason - unengaged employees, across all industries, cost us $7 trillion globally every year.
That's why we've created the perfect tool to engage and inform deskless workers, designed to facilitate communication, promote learning and get frontline employees excited about their work.
Here are just a few of the myriad ways your staff can use the YOOBIC newsfeed to do that.
#1 - Information
Deskless employees are often, unfortunately, the last to know things. They're running around all day with no access to a computer, too busy dealing with customers and keeping things running smoothly.
But it just doesn't seem right that those on the front line, the employees at the beating heart of a company, should be constantly struggling to play catch-up.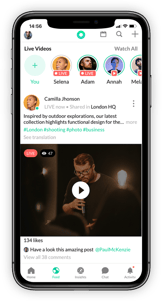 The YOOBIC newsfeed keeps employees in the loop by allowing HQ to disseminate all the information they need straight to their staff's mobile devices.
Whether you've got a new product line coming out, a seasonal campaign, a sale or promotion, you can get every single employee on the same page just by sending out a message. Then, to make sure employees have understood and digested the information, you can send them a targeted training course related to that topic.
Most importantly, you can use a variety of different formats to keep things interesting, like photos, gifs, polls, even live videos!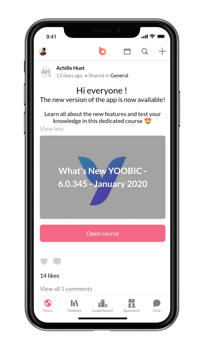 We've designed it to feel just like any other social media platform, so the more fun you can have with it, the better!
To avoid "notification fatigue," information can be filtered so that it only reaches the people who actually need it, and the most important stuff can be put in the "Featured News" section right at the top of the page.
Best practice: Send out communications alongside a dedicated training course to help employees retain new information.
#2 - Motivation
We already mentioned that the YOOBIC newsfeed feels like a social media platform, but it's also important to put the right kind of content in there for it to take on a life of its own. An engaged employee will actually enjoy checking their messages. Not only that, but they will actively involve themselves in the conversation. But how do you encourage them to do that?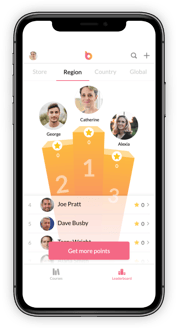 Some of our clients enjoy posting motivational quotes, or hosting fun contests for things like the cutest pet or the best festive sweater.
You can also bring out your employees' competitive side in a more productive way with gamified training.
Encourage your staff to beat each other to the top of the leaderboard by completing fun microlearning courses, and then share the winner on the newsfeed for all to see.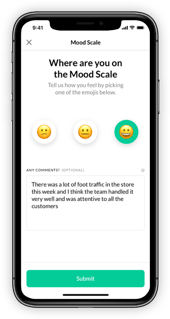 And that's not all. Give employees a voice by enabling them to post things themselves, turning what was once top-down communication into a real dialogue. Plus, they can make use of our MoodScale, a survey designed to keep track of satisfaction levels across your network.
An employee who feels they're being heard, and who is able to find enjoyment in their everyday tasks, will go above and beyond in their work.
Best practice: Share customer reviews and feedback from sites like Yelp to motivate employees who did well, and show others that customers notice the little things.
#3 - Celebration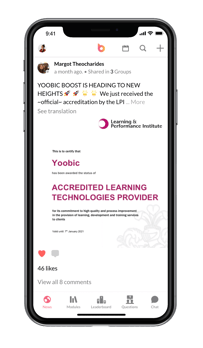 A job well done deserves celebration and praise, and the YOOBIC newsfeed is the perfect place for that.
Employees can be given shout-outs for promotions or other career milestones, for example, giving them recognition from HQ and providing colleagues with the chance to congratulate each other on their achievements.
New joiners, leavers, store openings, positive press attention, new partnerships, even national holidays - anything and everything can be something to celebrate. And the more you do it, the more inclined employees will be to get on board and celebrate with you!
If that wasn't already enough, employees can even share content from the YOOBIC newsfeed onto their own social media platforms. What better way is there to turn your teams into your best brand ambassadors?
Best practice: Liberal use of GIFs and emojis!
How Adore Me uses the YOOBIC newsfeed to drive engagement
YOOBIC and Adore Me are a match made in heaven. When the previously online-only intimates brand decided to open physical stores, they needed a little help with both in-store execution and employee engagement.
Now, Adore Me's employees are some of our most enthusiastic and engaged users - check out their customer success story below to find out more. Enjoy!
Ready to try out the YOOBIC newsfeed for yourself? Request a free personalized demo below!