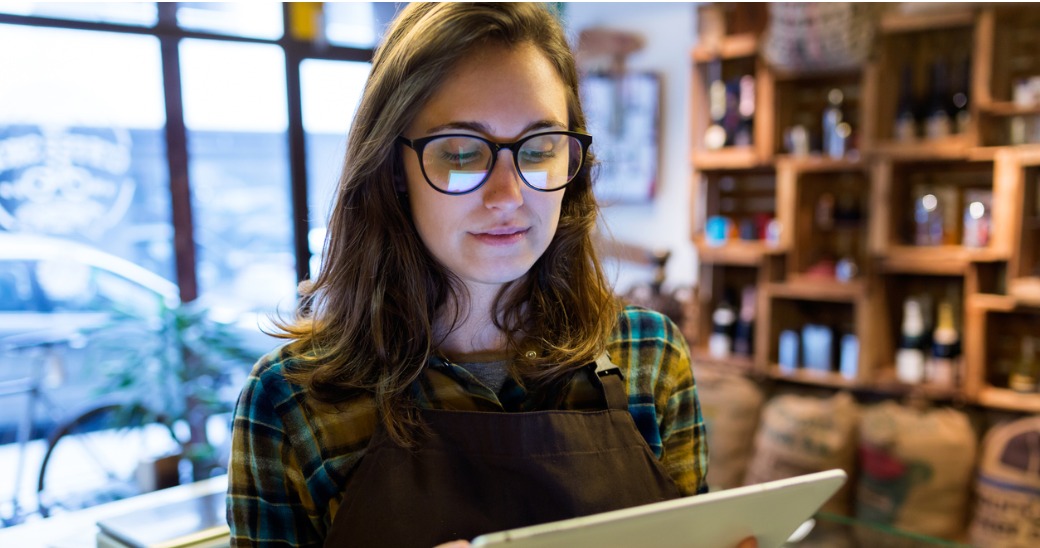 74% of employees feel like they're missing out on company news. Don't wait any longer and give your frontline teams a voice with YOOBIC's employee engagement features. It's as fun and easy to use as social media!
Watch this short video for more information:
Internal communications are the glue holding your company together. But why exactly do they matter? When done the right way, internal communications can:
Boost employee engagement 💥
Increase productivity - by as much as 25%, according to McKinsey 🚀
Keep employees informed and create a knowledge-sharing culture 🧠
Save busy employees time - employees spend 35% less time looking for information with social internal communications tools 📉
But without the right strategy and methods, your internal communications might not be reaching your frontline teams at all, which means they're not reaping any of these benefits.
Don't worry - we've got you covered with our fun and intuitive employee engagement platform! Here's how you YOOBIC's newsfeed, chat, document, and analytics features will help you improve your internal communications:
1. Keep employees informed through the newsfeed 🌍
YOOBIC customers keep their employees engaged and informed by sharing important information (such as new hires, management updates, or new health and safety guidelines) through a fun and easy-to-use app: the YOOBIC newsfeed!
Not only does it look like a personal Instagram for your company, but it's also very functional. The auto-translate feature translates your content into over 28 languages (great for global announcements) and you can moderate the content, making sure the tool is used correctly and effectively.
Best practice example:
Previously online-only lingerie brand AdoreMe knew they needed an internal communications and employee engagement tool that would enable them to communicate quickly and effectively with their new teams as they expanded into brick and mortar. This tool needed to be modern and fun, just like their brand, without losing the efficiency and security of a professional tool.
AdoreMe's stores started mini competitions with each other through fun contests, such as voting for the cutest pet photo or the best Halloween costume, directly on the newsfeed!
2. Communicate with your teams through chat, live stream, and video calls 💬
YOOBIC customers launch live videos to let their network or specific groups participate in remote events and to communicate big announcements to their entire network.
Live videos are perfect as it's just one live stream, so the quality is amazing, but it also remains interactive as viewers can react with emojis and send comments in real time. Live stream communication video calls, one-to-ones and group chats have been game changers for YOOBIC clients. They are now connected 24/7 around the world!
Best practice example:
Douglas, a leading premium beauty retailer in Europe, needed a tool to gain better visibility into store compliance and modernize their internal communications.
Douglas replaced WhatsApp with the YOOBIC in-app chat to centralize operational and communication processes. It allowed employees to create group chats, reconnect and connect with store managers from different regions with whom they had never spoken before!
3. Share important documents with your entire network 📖
YOOBIC clients use the document section to share, filter, and access files (Excel, PDFs, photos, videos, etc.) in just a click! Document access is fully customizable, from the country level down to the individual users. This means all teams have access to the relevant information at all times!
Best practice example:
BurgerFi, a fast-casual all-natural burger chain with over 130 restaurants across the USA, used YOOBIC's internal communications platform to keep frontline employees connected and engaged - even as locations were forced to close during COVID-19.
Keeping employees in the loop was a key pillar of BurgerFi's people-first strategy as local, county, state and federal guidelines were rapidly shifting after the outbreak of the COVID-19 crisis. The "confirm post is read" feature ensured managers that the information had been received by all restaurants.
4. Measure performance and take action with YOOBIC analytics 📊
Many YOOBIC clients used to have little-to-no visibility into their teams' engagement progress due to a lack of accessible analytics. They can now quickly and easily track their teams' activity and engagement levels, and identify promoter, neutral, or detractor users via YOOBIC's AI-powered sentiment analysis.
Best practice example:
Selco, one of the UK's fastest growing builders' merchants, needed a tool that would not only scale their communications according to their growth objectives, but also help them make strategic decisions.
Selco used YOOBIC analytics to track users' activity to be able to see in one shot which users and regions were more active than others. This helped Selco HQ to understand where to invest time and resources into engagement initiatives across their network.
So, how have we helped our clients?
The best feedback comes from our clients: 97% of users feel more informed on company news, according to an internal survey completed by 652 international users.
With YOOBIC's employee engagement features, YOOBIC customers gained an in-depth understanding of their workforce by giving every employee a voice, no matter where they are.