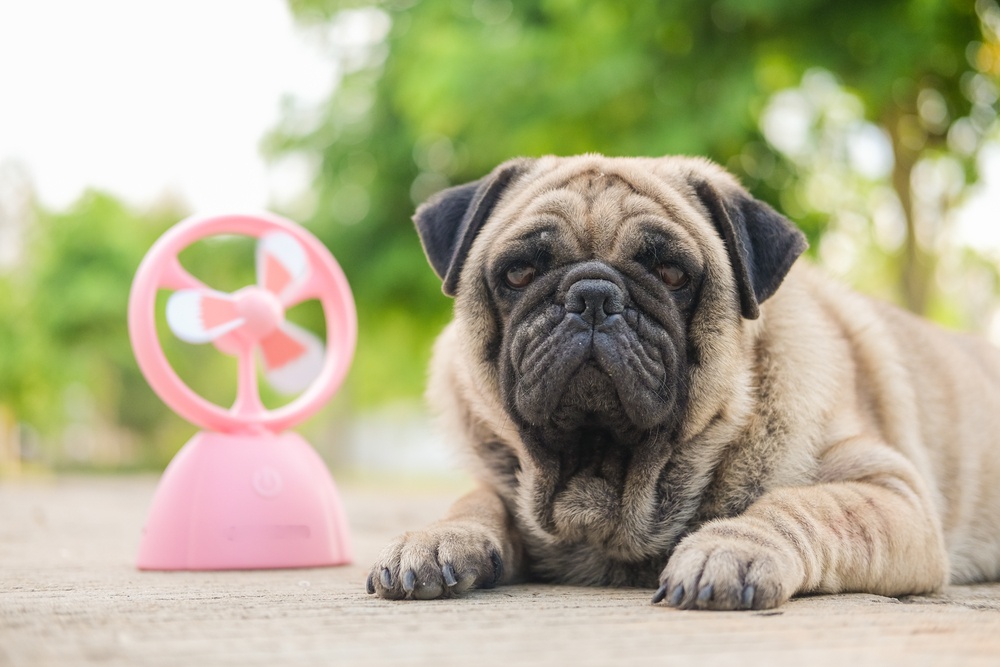 In this 2-part series we'll investigate how retailers can bolster sales, even when foot traffic is down, by focusing on two key store performance indicators. This week we'll cover conversion rate.
Unless you're fortunate enough to be selling fans, food, festival gear or Pimm's, chances are your shoppers have been sitting at home with the fan on full blast instead of heading to the high street for a little retail therapy.
In the UK, footfall has dropped by by 10.8% thanks to the scorching weather.
Is this yet another blow to the physical store?
It doesn't have to be.
Retailers can't control the weather (yet), and they can't control how shoppers respond to it.
But they can control store performance. There's even a performance indicator that measures it.
Conversion rate is a solid indicator of store performance. Retailers can help stores become immune to declining footfall by increasing it.
The summer's not over yet. Research shows an inverse relationship between extreme temperatures and store traffic, so the time to improve is now.
Why does conversion rate matter?
Because it measures in-store customer experience.
How?
Conversion rate is the percentage of shoppers already in-store who leave with a purchase.
If conversion rate increases or decreases, something within the store made it happen.
It's an indicator of how well visual merchandising, operations, sales associates and everything else in the store are performing.
Divide the number of transactions by the store traffic to calculate a store's conversion rate.
Conversion rate increases when retailers eliminate things that make shoppers leave empty-handed.
And what better time for this than when stores are less busy?
Here are a few ways to increase your stores' conversion rate so the sales come pouring in, rain or shine.
Identify: Find areas for improvement by observing a shopper's journey through the store.
A shopper's journey into a store could start with that Instagram ad they saw 2 weeks ago. Or it could start when they see that sign for the end-of-summer sale in the front window.
Either way, the magic has happened, and they've entered the store.
What could make them leave?
Stores teams are focused on the day-to-day and probably won't spot the big issues.
An outside opinion is needed. An area manager observing what goes on in the store, while keeping an open mind, will also do.
Take a look at the first things a shopper experiences when they walk through the door. Which displays do they gravitate towards? Which do they ignore?
When and how are they greeted by staff?
How far into the store do most shoppers make it before leaving? (e.g. middle of the store, sale area at the back)
The trends in browsing behaviour will help retailers identify what's working and what needs to be changed.
Maybe the store's VM is sloppy, unorganised and makes shoppers feel that having a browse is too much effort. Maybe there aren't enough sales associates on the till.
Understand: Conversion rates are higher when sales associates have more time to spend with customers.
It seems counterintuitive, but conversion rates tend to decrease rather than increase during busier times. That's because sales associates are tied up and can't get around to helping everyone. Queues are longer. It's harder to grab what you want because there are 5 other people all looking at the same thing.
Busier doesn't necessarily mean better.
Sales associates have a huge role to play in making shopping experiences better during slow times and busy times.
They'll need a helping hand, though.
To keep conversion rates high during busy times, retailers can schedule more staff and/or make the existing ones more productive.
Hint - mobile tech boosts employee productivity. But concerningly, only 15% of retailers are currently piloting mobile devices for sales associates.
Adapt: Equip store teams to rapidly change up the store interior to suit what shoppers want and need.
On Tuesday here in London it was sunny and 32 degrees. Today, Thursday, it's raining, miserable and 17.
Today is the kind of day where people buy cardigans and pumpkin spice lattes. Weather impacts browsing behaviour and purchasing decisions. Stores must be reactive and agile to stay one step ahead.
To increase conversion rate when the weather's just too much, stores need to be ready to change everything at the drop of a hat.
This could entail implementing a new set of visual merchandising guidelines overnight. It could mean putting up new point-of-sale material with just a few days notice. It could mean having sales associates all turn up to work in items from the Fall collection the next day.
Agile retailers anticipate what shoppers want before they want it. To make this happen, retailers must be able to quickly push new guidelines and materials to stores and prepare teams to execute flawlessly.
Watch this space for part 2, in which we'll be investigating another key performance indicator stores can improve to bolster sales - basket size.
---
Don't let the hot weather fry your sales. YOOBIC empowers stores to increase conversion rates by improving communication, in-store execution and compliance. Request a demo below to find out more!