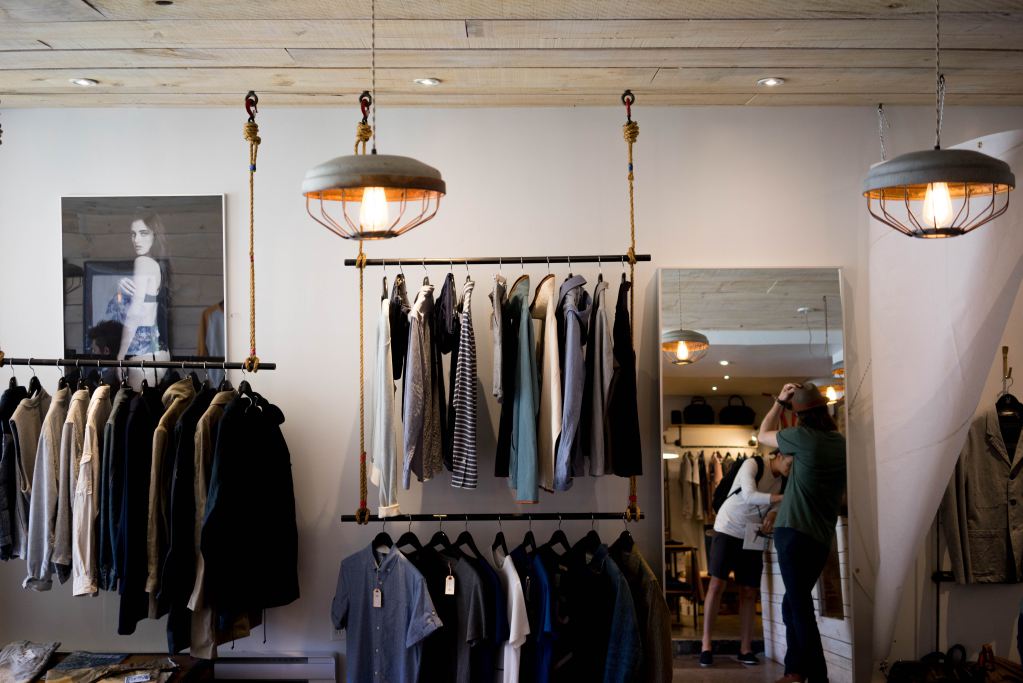 If you've found yourself in a clothing shop at any point this December, you're familiar with the typical customer experience in the fashion industry.
Long lines for fitting rooms (looking at you, Primark on a Sunday afternoon), items out of stock and visibly overwhelmed sales associates have become something we all just put up with whenever we need those new jeans or a fancy outfit for New Year's Eve.
Until now that is.
Over ¾ of shoppers in the UK think retailers are doing a poor job making in-store customer experience enjoyable. Luckily, omnichannel shopping is here to save the fashion industry from mediocre shopping experiences in 2018.
Here are our predictions about how fashion retail will change next year.
Personalisation technology will make shopping in-store preferable to online.
A shopper finds a dress they love online and adds it to their wish list for later. On their walk home from work the next day, they get a notification on their phone that the same dress is in-stock in the store just a few feet away. Even better, they've just received a 10% discount. They walk into the store, try on the dress, and buy it.
All this is possible using beacon technology - beacons are deployed in-store and shoppers who have downloaded a store's app receive targeted communications when they're nearby. It's like recommendations online, only with try before you buy.
56% of shoppers are happy to share mobile data about what they're doing in stores if it means they'll get a more efficient, personalised experience.
For the 44% who aren't comfortable sharing data about their location and shopping preferences, there's physical cookie technology. Shoppers carry around a keychain that transmits data to digital screens in-store that display targeted ads and special offers.
Both of these technologies give retailers valuable data about in-store behaviour that can inform decisions about everything from visual merchandising to next season's collection.
Sales associates will be a huge part of the omnichannel experience, but they'll need the technology and training to get there.
In 2016, 87% of shoppers said that sales associates are a deciding factor in what they purchase in-store. This makes sense - customer experience can't get any more personalised than a real person helping you.
44% of customers surveyed last year thought they knew more about a product than sales associates in-store. That's almost half of shoppers who could have purchased more if sales associates had sufficient knowledge.
The best way for sales associates to become part of the omnichannel experience is to arm them with knowledge about products, inventory availability and customer profiles. This can't be done unless each sales rep has a mobile device.
At a bare minimum, sales associates should all be using the same system for assigning tasks and sharing best practices.
Store layouts will make in-store visits more efficient and immersive.
Physical stores need to offer something online shopping can't. Sadly, your laptop can't whip you up a hot drink or glass of bubbly to enjoy while you shop, and can't bring a stylist to your side to give you advice. Store teams can.
In 2018, store layouts will have to be flexible enough to incorporate these kinds of experiences into their stores, and do whatever they can to make shopping experiences as efficient as possible.
Smart retailers like Rebecca Minkoff are using technology to make shoppers' lives easier. Too much turkey on Christmas day and need those jeans in a larger size? The retailer uses smart mirrors in their fitting rooms so you can make a request for a sales associate to bring you what you need - no waiting or queuing up again required.
Topshop and Missguided are demonstrating that high street shopping can be an immersive experience complete with experiential campaigns and mini boutiques.
68% of shoppers still want to buy clothes in store, and the omnichannel shopper has a 30% higher lifetime value than one who only shops online or in-store. By bridging the gap between digital and in-store experiences, fashion retailers can reinvent customer experience and wow shoppers in 2018.
---
YOOBIC helps fashion retailers like Lacoste and Etam consistently deliver exceptional in-store experiences. Request your free personalized demo below to find out more!