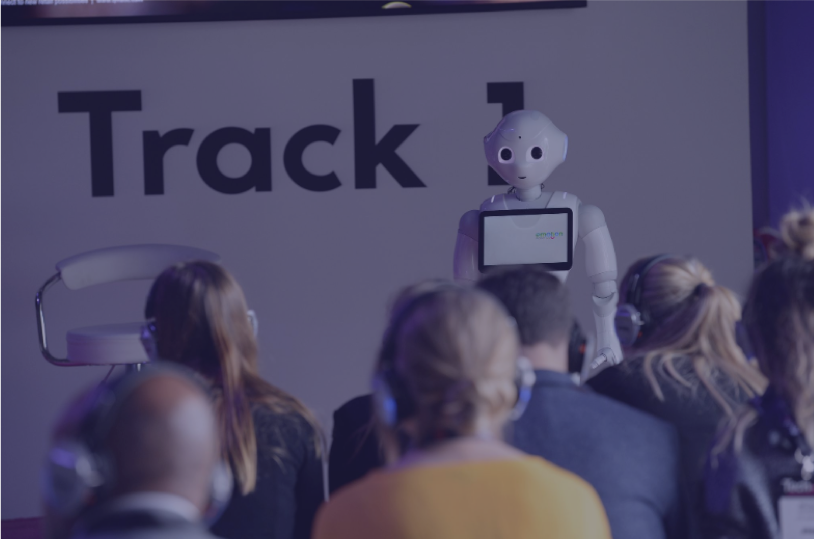 On September 12-13, leading retail experts came together for this year's Tech. Awards in conjunction with Retail Week. As well as celebrating the cream of the crop in retail tech innovation, this two-day event was an opportunity to discuss the biggest issues facing the industry today.
Here are our top three takeaways from the event on how to thrive in retail's new tech-focused era:
Investing in technology can be scary, but the alternative is far scarier.
'You can't be a retailer without being a technology company these days.' This statement from Rakuten's Will Shuckburgh set the tone for this year's event.
If there's one thing that has become blindingly evident, it's that if retailers want to stay in the game, they can no longer hold off on innovation.
The best-performing brands are those that embraced the cutting-edge long ago. Take Ocado, that bastion of online grocery retail that forged the way back in 2002. Their Chief Technology Officer, Paul Clarke, was awarded Tech Pioneer of the Year, and his acceptance speech stressed the importance of being a pioneer in this industry.
Despite being constantly told that their business model wouldn't work, Ocado's vision was always clear: 'to use technology and automation to do online grocery scalably, sustainably and profitably,' a goal which they have evidently achieved.
But in 2018, embracing technology isn't necessarily about being ahead of the curve, but about simply keeping up with it. In an age when consumers can buy at the click of a button, retailers that don't offer these services will inevitably lose out to those that do.
Indeed, struggling stores like M&S and House of Fraser are not only having to contend with more profitable rivals, but also with smaller e-commerce and direct to consumer retailers whose tech-savvy business models allow them to take on the biggest names on the high street.
One thing is certain: we're past the point of no return when it comes to high-tech retail.
Finding and motivating the right team is essential.
Retail experts certainly don't always see eye to eye - for example, one of the biggest points of contention was over the pros and cons of loyalty apps. One thing everyone could agree on, though, was that all of this technology isn't worth much without having the right team behind it.
Technology is an increasingly indispensable element of modern retail, and that should be reflected in the role tech experts play within the company. This shift in dynamic ushers in a new tech-driven era that holds limitless possibilities, and this is exactly the shake-up that retailers need.
Even so, Joel Palix from Feelunique argues that the "perfect" digital team is a fallacy. Although they have a great team implementing new ideas, retail tech is evolving so fast that they are always playing catch-up, always looking for talent they don't have yet.
Rather than seeing this as a negative thing, though, it should be embraced - a dynamic team that is constantly evolving is a valuable asset.
AR, AI, omnichannel… These buzzwords aren't going away any time soon.
No technology conference would be complete without talk of the Next Big Thing, and the retail tech boom has given us a lot to talk about.
AR is growing in popularity, with Argos citing its effectiveness as a tool to help shoppers see how a piece of furniture would look in their home.
AI is doing wonders in warehouses and stock rooms, carrying out increasingly sophisticated tasks such as recognising and choosing individual items from shelves. As a result of this automation, human error is reduced and employees have more time to do what they're good at - spending time with customers.
Loyalty apps - love them or hate them - do have their place: in the US, an impressive 40% of Starbucks purchases are made using their app.
The ultimate buzzword, though, is still omnichannel.
Whatever new technologies enter the retail world, they're guaranteed to be used interchangeably, working together to create the best possible customer experience.
And judging by the innovation we've seen at this year's Tech. Awards, this transformation can only change retail for the better.
---
YOOBIC makes daily store operations easier and more efficient, providing your customers with a superior in-store experience. Request your free demo below to find out more!