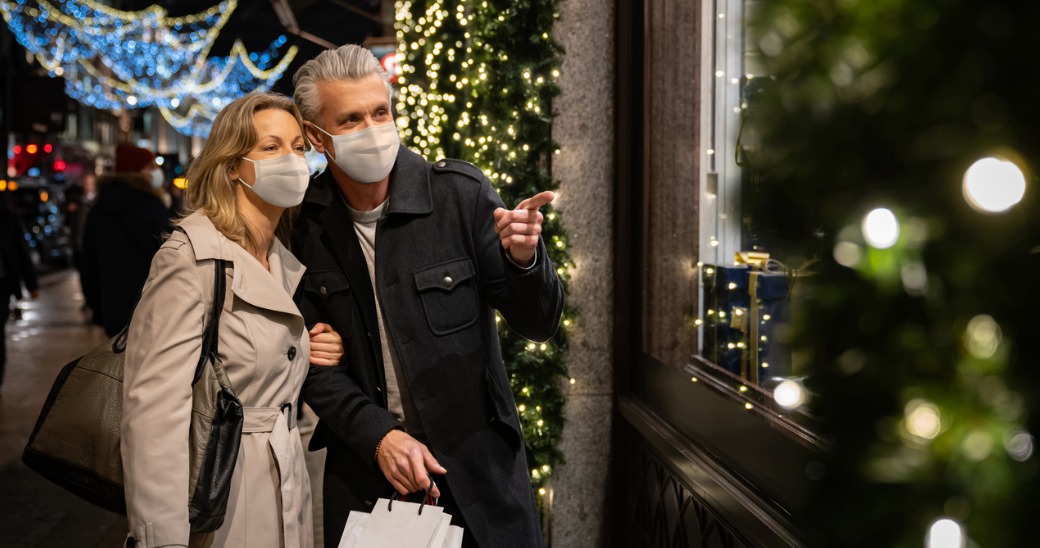 In-store technology has been growing steadily in popularity over the past few years, but 2020 has seen an explosion in the adoption of COVID-secure tech.
As 2020's holiday shopping season approaches, many people in the industry are fearful of how the pandemic will affect the busiest shopping period of the year. But with the right tools, it is possible to keep the holiday shopping season running smoothly, while also maintaining social distancing and keeping customers and staff safe and happy.
Here are five crucial retail technologies that will make life easier for you and your store teams this Black Friday and holiday season.
Virtual Queuing
Virtual queuing has truly been the stand-out star of retail technology this year.
Endless lines of panic-buyers made the news early on during the pandemic, and even now, retailers are letting fewer customers in at a time to maintain social distancing guidelines. Retailers need a solution that will keep shoppers coming into stores while respecting their time and ensuring their safety. Virtual queuing does exactly that.
RELATED: The Complete Guide to Virtual Shopping and Virtual Queueing
Customers can check the status of a store queue in real-time, and then join remotely, either via the company's website or by scanning a QR code at the entrance to the store. They will then be notified by email or text message when it's their turn to enter, at which point they will confirm their arrival by either self-check in or by showing their QR code to a store employee.
This practical and efficient tool not only helps stores keep running smoothly, but it also provides shoppers with a safe and seamless shopping experience - something that they will especially appreciate as they start their holiday shopping.
RELATED: Why Every Store Needs Virtual Queuing This Black Friday & Holiday Season
Mobile Self-checkout
Here at YOOBIC, we never thought we'd be advocating for less interaction between customers and staff, but in the COVID-19 era it's important to prioritize public health.
Mobile self-checkout is a great example of retail technology that keeps in-store transactions running smoothly without getting too close for comfort.
One company that offers self-checkout technology, Mishipay, was created in 2015 when its founder waited in line for 20 minutes for just one can of soda. But even he didn't know back then just how vital mobile self-checkout would become in a post-COVID-19 world.
This simple but effective tool gives shoppers the freedom to complete their shopping journey autonomously without help from a member of staff, and leaves store employees free to complete their other tasks and help those who do wish to interact with them (from a safe distance, of course). And with the holidays coming up - notoriously the busiest time of year for retailers - the time this will save store teams will be invaluable.
RELATED: 3 Things Stores Can Offer That Online Can't This Holiday Season
QR Codes
QR codes have been around for a long time (since 1994, in fact) but their use in retail has gone into overdrive in 2020.
In fact, both of the technologies we mentioned so far - virtual queuing and mobile self-checkout - make use of QR codes.
Lacoste has been working with YOOBIC to provide customers with up-to-date information on when the store was last cleaned, how many people are currently inside, and where in the store to find complimentary masks and hand sanitizer.
All of this vital information is at shoppers' fingertips with a simple scan of a QR code, enabling them to enjoy their holiday shopping, safe in the knowledge that the store is COVID-secure.
Curbside Pickup
This new policy, already being used by the likes of Best Buy, Whole Foods and Target, is a natural extension of the "buy online, pick up in-store" model that retailers have already been using for quite some time.
In fact, it fits in pretty well with the way people actually shop these days. Consumers see buying products as a fully integrated omnichannel experience - they do their research online and then buy in-store, and vice versa. This is particularly true when it comes to holiday shopping, as consumers are usually planning what they're going to buy months in advance.
Although stores will inevitably be slightly less hectic than usual this holiday season, there will undoubtedly still be a significant uptick in foot traffic as the holidays approach. Curbside pickup will be crucial in keeping stores from becoming overcrowded and overwhelmed, as it reduces the number of customers coming into the store and makes transactions much quicker and more efficient.
AI-Powered Store Insights
Again, retail-focused AI has been around for a while now. So much useful information can be gleaned from tech-powered insights - which products have been underperforming, for example, or fluctuations in the average daily conversion rate, or negative customer reviews.
All of this data can be harnessed to improve store performance and boost productivity.
Any operational issues can be flagged up and fixed immediately; an automatically-triggered notification can be sent to a store manager when they need to improve conversions to hit that day's target; a questionnaire can be sent to the manager of a store that has received a complaint or negative review in order to figure out what went wrong.
With the holiday season kicking shopper activity into overdrive, it's the perfect time to start using AI to power your operations - if you haven't already, that is.
---
YOOBIC leverages the latest retail technology to keep your customers safe and ensure that they are met with an impeccable shopping experience, every time. Find out how we do it here.