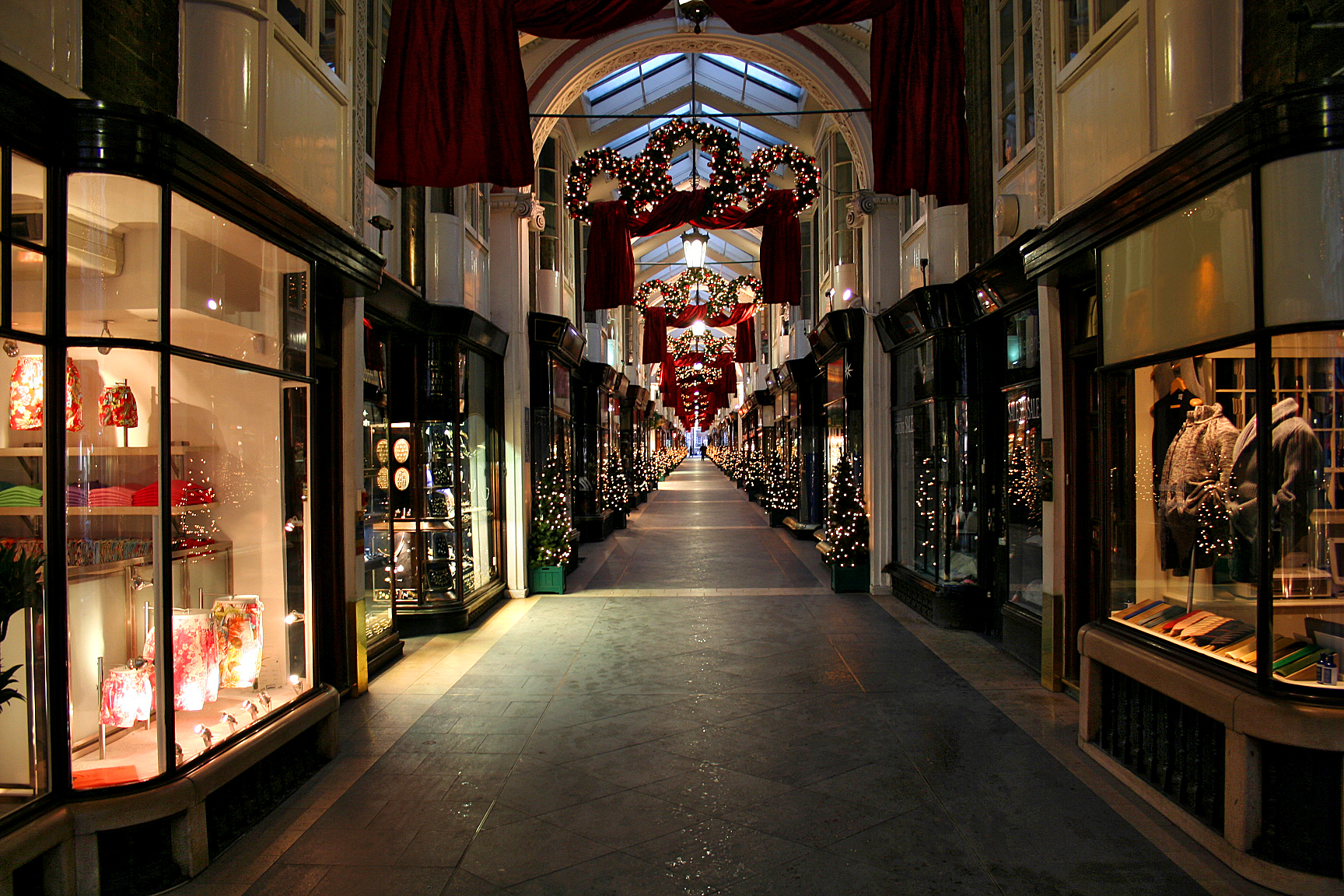 Why do people still leave the comfort of their homes to go shopping, rather than just ordering everything online?
Well, aside from the pretty decorations, physical retail actually has a lot to offer shoppers during the festive season.
Here are 3 things that brick-and-mortar retail provides that online just can't compete with.
Don't have time right now? We've put this short video blog together just for you:
Advice from sales associates
There's always one, isn't there? One person in your life who, for some reason, is just impossible to buy for. Novelty socks? Bath salts? Membership to the Jelly of the Month Club? Nothing is quite right.
According to McKinsey, the main concern of 47% of the shoppers they surveyed was not knowing what to buy.
The overwhelming amount of choice available online can be more of a hindrance than a help, especially if you're not sure where to begin in the first place.
This is where the humble, under-appreciated store associate comes in.
Asking for the advice of a knowledgeable salesperson can lead customers in the right direction with their purchase (no, that snowman tie is not a good gift for your nephew) and ensure that they leave the store satisfied with their gift, rather than frazzled and confused.
The gift of inspiration
Again, this is something we've all experienced before. You're in the store with your carefully planned list of gifts for all your loved ones. The plan is to treat this shopping trip like a military operation: get in, get it done, get out.
And yet, several hours later you find yourself heading home laden with shopping bags, having bought all the stuff you were supposed to buy, plus a whole bunch of other gifts you hadn't even thought of until you saw them.
This is a retailer's dream scenario. But it can only happen if all those beautiful festive displays and meticulously thought-out planograms, specifically designed to encourage impulse buys, are flawlessly executed.
A store with no clear journey or plan will make customers want to turn around and walk straight back out again, and who can blame them? The holidays are stressful enough as it is.
By contrast, making the in-store experience perfect will get customers into the festive spirit and see basket sizes increase.
Last-minute miracles
Unless you're the kind of impossibly organized person who has all their gifts wrapped and ready by the end of September, you'll be familiar with the panic of last-minute Christmas shopping.
Maybe you forgot about that one great-aunt you were supposed to buy for, or you've just realized that your cousin already has the game you got him and you need a plan B.
Or maybe you're just the kind of person that gets a thrill from running around the mall on the 24th. Whatever works for you.
With most stores now staying open later and later on Christmas Eve, even the most disorganized of gift-givers can be ready in time for the big day.
This is where brick-and-mortar really has the edge over online shopping. In need of a gift at 5pm on the night before Christmas? Not even Santa himself, let alone Amazon, can provide that kind of Christmas magic.
So how can stores capitalize on this?
The whole point of physical retail is to provide shoppers with an interactive experience that they wouldn't get online, and the holidays are the perfect time to remind people of that.
The thing that does put some people off shopping in-store at this time of year is the chaos of it all - 38% of consumers worry about dealing with the crowds and long lines.
If customers choose to shop at a physical location, they should be rewarded for doing so with a great experience. And if you make the in-store experience as magical as it really should be at this time of year, shoppers will come back again and again - no matter the season.
---
Give yourself the gift of flawless in-store execution this Christmas by requesting a free personalized demo below. 🎄