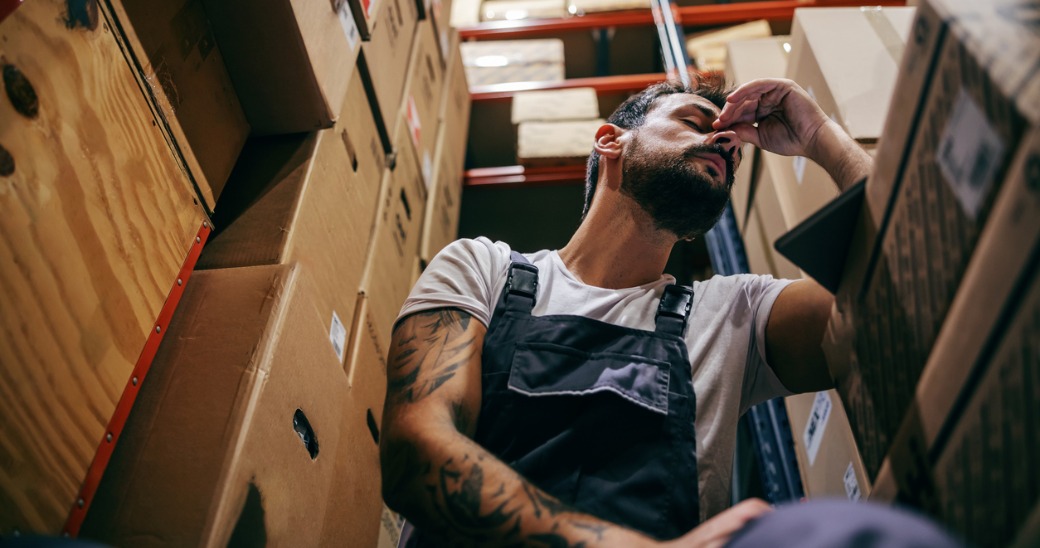 Record numbers of US workers quit their jobs in 2021. Similarly in the UK, January 2022 saw a record-high for job vacancies. Welcome to the Great Resignation. Even when businesses are hiring successfully, as quickly as new employees are added, others quit.
In particular, employers of frontline workers including retail, logistics, leisure and hospitality are struggling to recruit new staff and retain their existing ones. In addition to this, supply chain disruption and limited resources mean that reduced teams are more stretched than ever,
But there are things employers can do to make navigating the labor crisis easier. This blog post will identify key things organizations can do to make a business stand out to potential hires and create an employee experience which is fulfilling and sustainable enough to retain workers.
Build community
47% of active job seekers cite company culture as their driving reason for looking for work. Building a strong workplace community at every level of your organization makes it more likely that you will attract and retain talent.
A sense of community amongst employees is also beneficial from a business perspective, as U.S. workers who feel strongly connected to their employer are 75 times more likely to be engaged in their work than those who do not. But how to create a connected workplace community when frontline employees are scattered across different shift patterns and locations?
With a digital workplace.
77% of workers believe advanced technology will improve their employee experience, and a digital workplace tool enables workers to feel like part of a connected community even when they may not meet all of their peers in person.
Digital features like newsfeeds and comments forums enable social learning to take place, where employees share their knowledge and ideas with their peers. Additionally, HQ can share real-time company updates to keep everyone firmly in the loop and can give shout-outs to high performing teams and celebrate success.
Related: Outstanding Internal Communications Examples for Frontline Employees
Investing in this technology boosts morale and shows employees that their contributions are valued. When times are tough, we all need connection. Demonstrating to your employees that you appreciate their efforts by investing in their workplace experience goes a long way.
Digitize low-value admin tasks
With increased workloads and reduced teams, it's no surprise that 58% of managers report that managing employee productivity is one of their top challenges.
Digitizing low-value manual tasks allows employees to spend more time on higher-value work, maximizing productivity.
Unlike traditional error-prone paper forms and instructions, a digital workplace tool streamlines tasks like daily checklists, audits and carrying out new processes by creating continuous feedback loops between HQ and frontline teams. Frontline employees are able to receive immediate feedback on their work and therefore work more efficiently, and HQ can instantly see which tasks have been completed, so can be more agile in response to challenges.
Digitizing these tasks also gives a huge boost to the employee experience. Nobody wants to work in frontline roles because they love filling out paperwork, puzzling over task instructions or counting stock. Digitizing monotonous admin frees up more time for the most fulfilling part of a frontline job - interacting with customers.
Related: Operational Excellence: The Complete Guide to Success
Emphasize a learning culture
When it comes to retaining workers, onboarding goes a long way. A strong onboarding improves employee retention by up to 82%.
But generally, employees onboarding involves a huge information dump in the first few days and then no further repetition of the training content. This is completely inefficient, as Ebbinghaus' Forgetting Curve demonstrates that without re-visiting learning, 90% of knowledge is forgotten within a week.
Using bitesize microlearning so employees can learn incrementally is a more effective way to train your workforce. This approach tailors learning so employees only receive the information most relevant to them and makes it more likely that they will retain important information.
Beyond onboarding, it must be clear to employees new and experienced that their organization is invested in their continuous development. Make learning easy and accessible with mobile learning that can be completed on the job without disrupting the flow of work and link learning to progression, making it clear what employees need to do to move forward.
Related: [Infographic] A Guide to Improving Frontline Employee Learning
The labor crisis has thrown up tough challenges, but investing in the frontline employee experience is the solution which will attract and retain your workforce, streamline processes and minimize disruption. Implementing a digital workplace tool for communication, learning and task management is the ultimate solution to mitigate the impact of a the great resignation.
Over 300 businesses including Vans, BMW, Lacoste, Domino's The Kooples, Boots and UNTUCKit put their trust in YOOBIC to deliver an exceptional frontline employee experience. To find out why, schedule a demo!