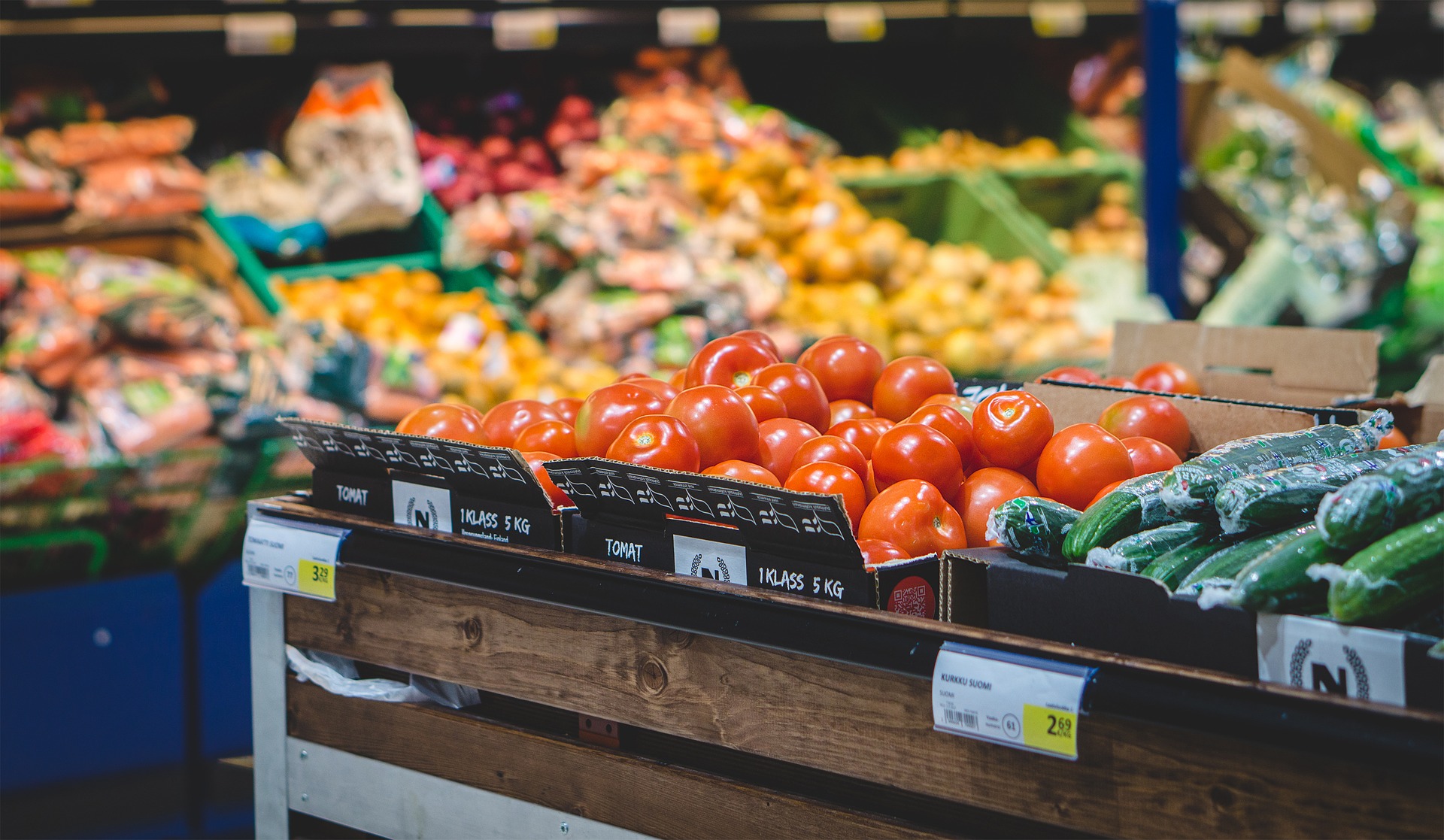 The results are in. UK shoppers spent £1 billion more on groceries in the 12 weeks before Christmas than they did in 2016. They also bought over 47 million bottles of gin (coincidence?), setting a new record for the year.
Grocery retailers haven't been hit as hard by declining in-store sales as other retail sectors like fashion. Amazon may have bought Whole Foods, but 98% of shoppers still buy groceries in-store.
Supermarkets and food retailers are in a unique position to succeed in 2018. Here's how they'll make it happen.
1) Store layouts will be all about immersive customer experiences and services.
Supermarkets will focus on what they (hopefully) do best - freshness.
It won't be enough to have cheap products anymore. The reason for the expansive success of discount retailers like Aldi and Lidl isn't just pricing, it's also reliable quality.
Successful supermarkets will have their own unique brand ethos - be it affordable but high quality groceries, or pricier products with a focus on health and wellness.
Services and sampling will feature heavily in store layouts, and will drive inspiration and impulse buys in a way that online channels can't.
Waitrose is piloting a service where you can book your very own nutritionist to follow you around while you shop and make sure you stay away from the Ben & Jerry's.
Sainsbury's is trialling a partnership with pizza chain Zizzi, so you can pick up a piping hot pizza in-store. No more making the mistake of shopping hungry.
2) Retailers will invest more in store employees, because far more is expected of them.
Grocery shopping is going to be about the experience rather than getting in and out as fast as you possibly can. Employees will need to do more than stock the shelves and tell people what aisle the Doritos are in.
Competition between supermarkets is intense. Employee knowledge, training and attitude can make or break your success. With little or no idea of what's going on in your stores, this is a recipe for disaster.
34% of grocery retailers surveyed by RIS last year said they'd be investing in real-time monitoring of store employees. 24% said they'd be investing in technology for a mobile workforce and new HR solutions.
Employees need to be engaged, motivated and feel like they're working in a fair environment if they're going to be brand stewards and customer service experts.
Aldi is already leading the way in this regard - they've increased salaries of store staff by up to 4.6% following their Christmas sales success.
Employees who feel like they're being treated fairly are more likely to enjoy their work and enjoy helping shoppers.
3) Retailer to consumer accountability is crucial, so monitoring in-store KPIs will be top of mind.
Eating local, plant-based and ethically aren't trends occurring independently of each other. People want to know where their food comes from and they've come to expect complete transparency from brands in this regard.
Now, shoppers will want the same transparency from supermarkets. This will include everything from supply chain logistics to food and workplace safety.
Retailers won't be in a place to make this information clear unless they can access and monitor it in real-time.
28% of grocery retailers surveyed said they'd be investing heavily in tracking in-store KPIs this year.
A further 39% will be investing in tracking shopper footfall in-store.
Immersive stores and properly equipped employees won't get you far if you have no idea how either of these impact revenue at the end of the day.
Successful supermarkets will think of themselves as brands in 2018, not places where people buy apples. The winners of 2018 will be revisiting their brand identity and finding ways to translate this into engaging customer experiences in-store.
---
YOOBIC gives grocery retailers like Aldi UK, Casino Group France and Carrefour Italy real-time insights into what's going on in their stores and how it impacts sales. Request a demo below to find out more!