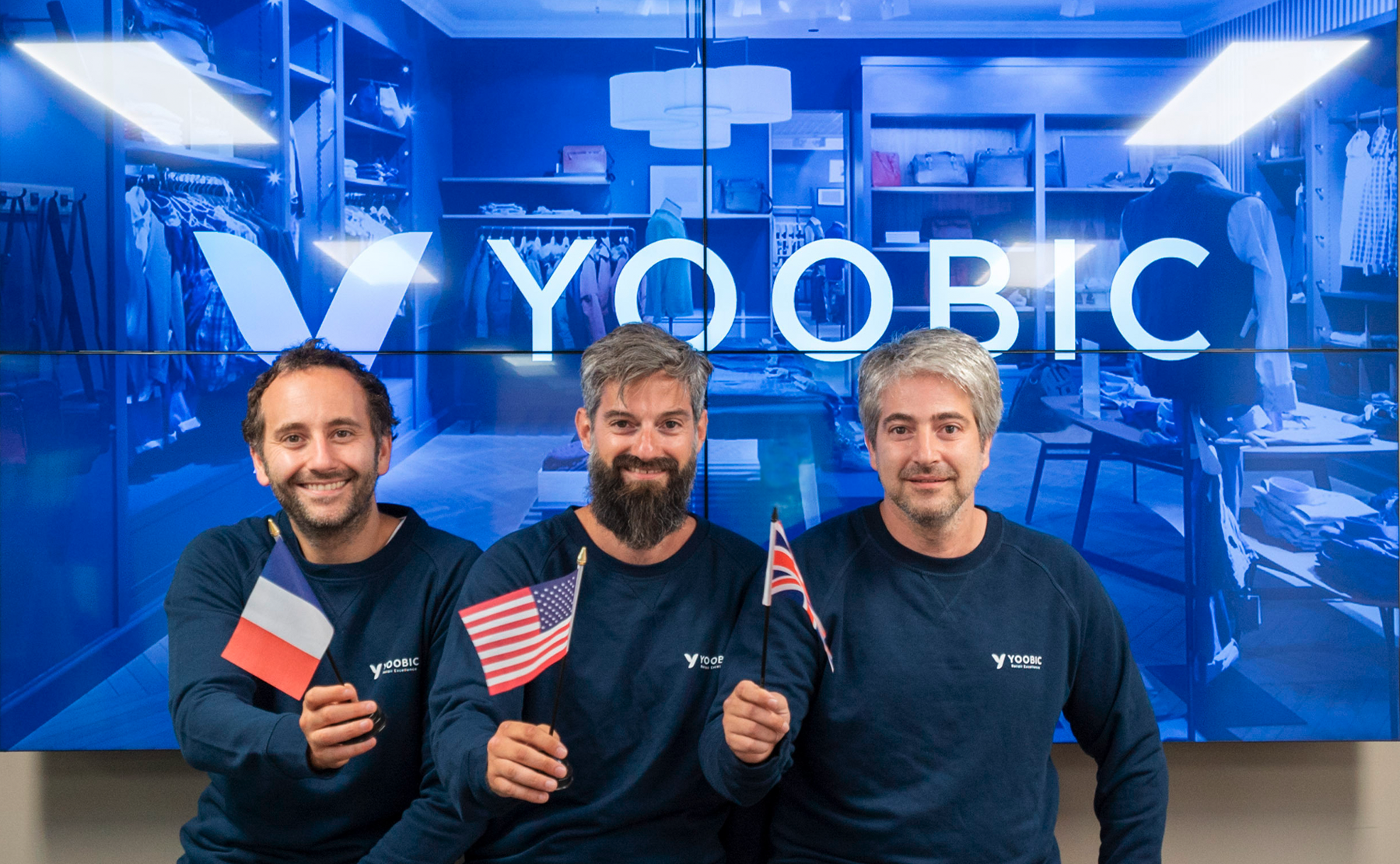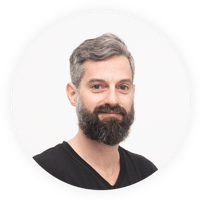 By Fabrice Haiat, CEO & Co-Founder @ YOOBIC
I couldn't be prouder to share some exciting news today: YOOBIC has raised $50 million in our Series C funding round.
With a total of $80M raised since inception, YOOBIC has become the industry-leading all-in-one digital workplace designed for frontline teams.
This is a huge milestone in YOOBIC's growth since the company's founding at my kitchen table in 2014 with my brothers and co-founders Gilles and Avi Haiat, and I am beyond thrilled with what we've achieved together thus far and what we'll continue to achieve in the years to come.
This new round of funding was led by Highland Europe, a tier one VC backing ambitious teams, disruptive products, and capital-efficient companies. Our existing investors: Insight Partners, Felix Capital and a family office advised by BNF Capital Limited also participated in the round.
This funding is a credit to the incredible work being done by everyone at YOOBIC. Despite the pandemic's disruptive impact, we've achieved so much over the last 16 months.
We've partnered with leading brands like Peloton, Boots, Lidl, Sanofi, Lacoste and Canada Goose to help them support their frontline employees, drive operational excellence, grow revenue and scale their business


We're now seeing frontline employees at over 300 businesses across 335 000 locations in 80 countries rely on the YOOBIC app to work, learn and communicate every day


We've also seen the use of the YOOBIC app increase by 200% since the beginning of the pandemic, demonstrating that a digital workplace is now essential, not just a nice-to-have
Series C: Why Now?
Frontline workers in industries like retail, hospitality, manufacturing, healthcare and logistics make up 80% of the workforce globally - that's 2.8 billion people. We've seen time and time again that business continuity depends on these workers.
But we've also seen that the frontline workforce is severely under-equipped for the demands and pressure they face in their roles. The pandemic has accelerated the need for a complete digital transformation of the frontline employee workplace.
The challenges of being a frontline employee haven't changed, but they have intensified exponentially.
The same is true of the challenges of managing an organization with frontline employees now that almost everything is done remotely - namely, gaining visibility into the execution, compliance and operational excellence of every location, as well as onboarding, training and upskilling staff during a labor crunch.
These challenges are what we developed the YOOBIC platform to overcome. Business performance, agility, revenue and profitability all start on the frontlines. If frontline staff aren't empowered, the consequences for the entire organization are far-reaching and profound.
There's still much work to be done, and our recent survey of 1,000 frontline employees was very telling. 73% are still using paper forms every day, 34% feel disconnected from their organization and peers, and 40% are only trained once a year or less.
Industries employing frontline staff are at a critical junction, and in this next stage of growth, YOOBIC is leading the way.


What's Next for YOOBIC?
To continue redefining the future of work for 80% of the global workforce and empower all deskless workers for success, we'll use this new round of funding in four main areas:
Expanding YOOBIC's footprint globally, particularly in the US market, to continue accelerating our growth as the go-to digital workplace for frontline employees


Expanding the traction we've already been seeing in new industries like manufacturing, logistics and healthcare. Tools for working, communicating and learning are in desperate need of digitization in these industries


Continue innovating the YOOBIC platform to make it as powerful and easy-to-use as possible, giving operations, HR and L&D leaders the performance tools they need to empower their frontline employees. We'll ramp up investment in our R&D, specifically, using AI and machine learning to intelligently and proactively support the optimal performance of frontline teams


Increasing our staff to 350 by 2022 (with a focus on R&D, Sales, Customer Service and Marketing roles) to support our growing customer base globally. The customer journey at YOOBIC doesn't end after a successful implementation. Rather, we partner with every customer to help them achieve their short and long-term business goals and work with them every step of the way to get the most out of the YOOBIC platform. Our customer-facing teams are integral to this.
I'm inspired every day by our incredible teams in New York, London, Paris, Milan and Tel Aviv.
We work with companies that have been profoundly impacted and disrupted over the last year but the YOOBIC team has only intensified its drive and dedication in response to this. Witnessing their achievements and innovations during this time have been some of the proudest moments of my career.
As an entrepreneur, I'm passionate about growth through people and YOOBIC was created to help organizations develop and empower their frontline teams to deliver growth and profitability. I want to extend a massive thank you to all our customers and the YOOBIC team who have shared this passion and made it possible.
--
Want to be part of the adventure? Well, we're hiring!🚀
For more information on this new round of funding, read the full press release.