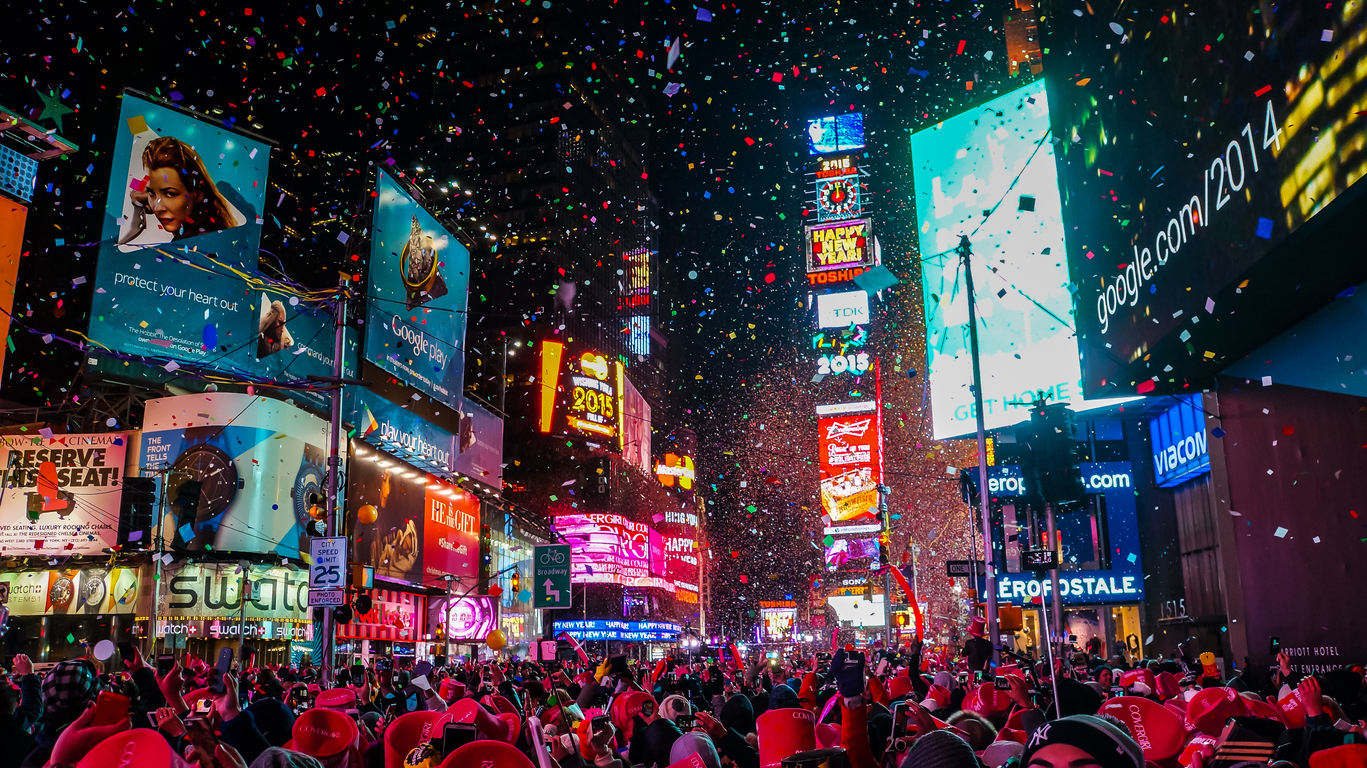 This post was written by YOOBIC's CEO, Fabrice Haïat.
As we head into 2020, we leave behind a decade that saw the face of retail and hospitality change dramatically.
I'm not just referring to changes on the high street, with established names like Barneys sadly starting to close up shop. In the past ten years, there has also been a seismic shift in the way retail and hospitality chains actually work.
The omnichannel experience has become more consistent. New ways of engaging with customers have emerged. The ability for retail and hospitality companies to gather information on their customers has increased almost exponentially.
Meanwhile, at YOOBIC we brought a new all-in-one platform to the market that enables retail and hospitality chains to execute their operational processes, train staff and communicate with store or field teams in a more agile, innovative way.
All in all, it's been a decade of real change - and I expect the 2020s will be no different. Further changes in the way we shop or eat and drink out are inevitable, and whilst the market will remain challenging, I have little doubt that those who stay focused on innovation will not only survive, but flourish in the years ahead. Here are some of the key changes I expect to see:
1. Smaller margin for error in the customer experience
There is no escaping the fact that competition in both retail and hospitality has been heating up for a while, and will only continue to do so.
The only way to stay in the game is to ensure that when a customer comes in, every aspect of their experience is flawless. That means:
Pleasant and informed interactions with knowledgeable sales associates
Perfect execution of visual merchandising concepts, be it handbags or hamburgers
An engaging customer journey from start to finish that helps create brand loyalty
At YOOBIC, we are helping some of the biggest names in retail and hospitality to achieve these goals. But whilst technology can help, there needs to be a change in mindset at all levels of an organization across the retail and hospitality sectors. Those not ready to embrace this customer-first ethos are either already faltering, or soon will be.
2. Digital native vertical brands entering the world of physical retail
One of the recent developments in retail that I find particularly interesting is the emergence of brands that began life online and are now moving offline.
These digital native vertical brands (DNVBs) are set to be a pivotal driver of increased competition. Brands like Glossier have done a beautiful job of building a loyal fanbase online and galvanizing those fans to go to showrooms and pop-up stores. Anyone who's ever been caught in the huge crowds outside their locations can testify to this.
DNVBs have also grabbed my attention because innovation and technology are built into the fabric of these businesses. Take Adore Me, one of the fastest growing lingerie companies in the world. They built their business around a smart, intuitive website which guided shoppers to the perfect product for them. This innovative thinking propelled the business forward, and now that they are opening their own retail stores, they have kept that tech-first approach and made it a cornerstone of their strategy.
We know this better than most, as they are one of the most creative users of the YOOBIC platform. As such, we've seen first-hand the enormous value retailers can gain from our solution.
Digital natives have a great opportunity in this new decade to develop their offline offering. Meanwhile, existing high-street names will need to adopt the same innovation-centric thinking adopted by their online-first counterparts.
3. International Expansion
The next ten years will also see markets open up that have previously been hard to penetrate. Improvements in the economic development of many African, Asian and South American countries, combined with technological breakthroughs that allow for cheaper hardware and internet connection, will accelerate growth in retail and hospitality. As international retailers and hospitality companies identify the great opportunities to be found in these regions, I expect them to move in and attempt to claim market share.
The challenge here will be maintaining brand standards in more and more parts of the world from central HQ locations. Communication, training and engagement with store or site teams will need to be at the very centre of any expansion strategy.
This is an area where YOOBIC will be supporting current clients, and we are eager to assist other companies too. Indeed, I was delighted to see this point referenced by Kenzo in a testimonial video we made with them recently.
These are just a few of the many trends I expect to see emerge in the next decade. There will undoubtedly be many more that we can't even imagine right now, but the ability to be agile and reactive to trends is something that retailers and hospitality chains need to be prepared for.
The 2020s will be a decade of change in both retail and hospitality. I am confident that YOOBIC will be a part of that change.
---
Kick off 2020 with a brand new approach to your operations, training and engagement. Just request your free personalized demo below to get started!