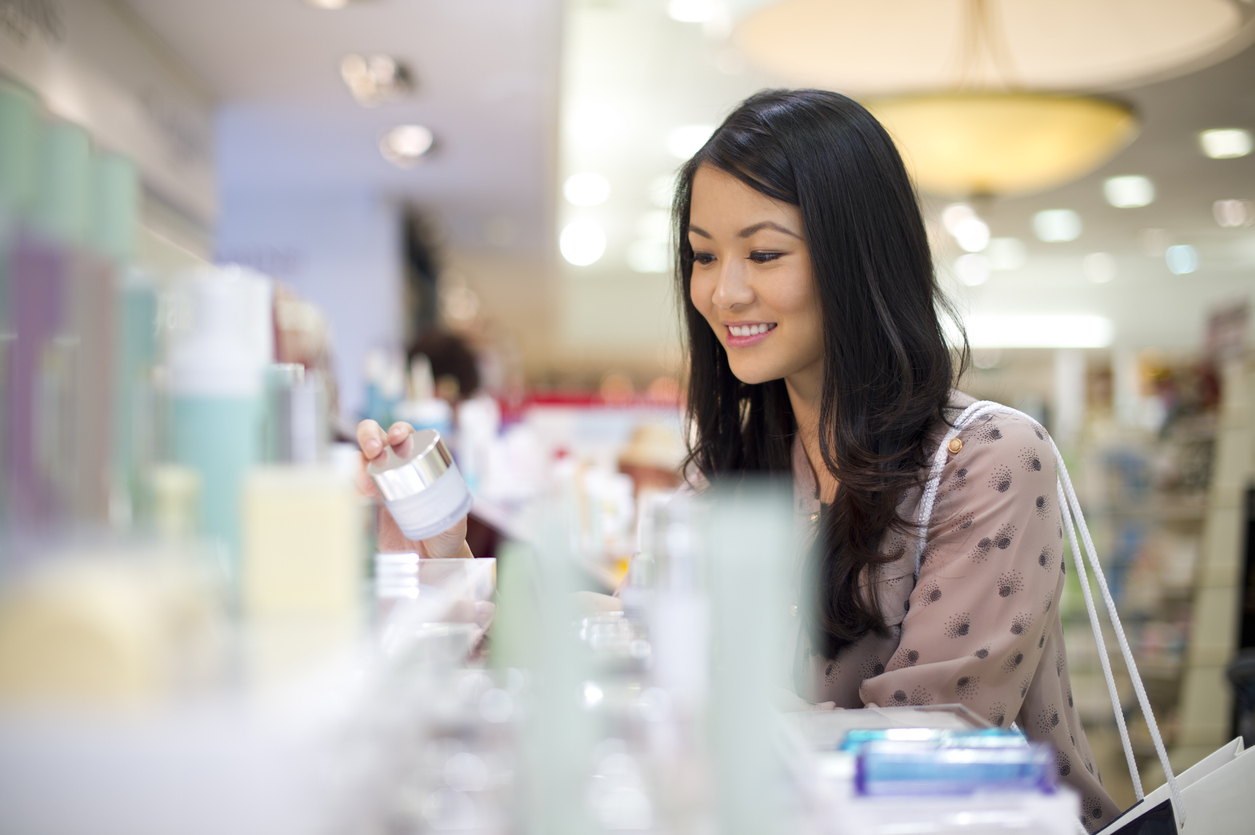 As the crisp air of winter rolls in, it's time to switch up your wardrobe. Your beauty routine also changes with the weather, welcoming warm eye shadow palettes and nourishing moisturizers and conditioners. You're in luck, because the beauty industry unveiled some of the most fabulous and groundbreaking beauty trends we have ever seen in 2019. Whether you're wanting to try a new look, or prepping for the holidays, here are 4 of the top beauty trends of 2019 that are changing the face of beauty.
1. Get onboard with travel retail
Travel Retail, which encompasses duty-free environments like airports, airlines, cruises, downtown locations, and border shops, is booming in 2019. L'Oreal's Global Talent Director, Arnaud Vautier, stated that Travel Retail is one of the main avenues of accelerated growth in the company. Estee Lauder also names travel retail as one of their highest growth channels for 2019. A combination of innovative technology to assist consumers with their purchase and duty-free prices aid in the growth. Travel Retail also capitalizes on the dwindling luxury of free time. Today's consumers are on the go, and often only slow down when they have to- on an airport layover, a long flight, or a relaxing cruise, for example. This is the perfect opportunity for consumers to try new products, or pick up their favorites when they run low or forget to pack them.
2. Perfect your "no makeup" makeup
Maybelline suggests that maybe we're born with it, but for most of us, our look needs a little help. If we don't roll out of bed looking amazing, we usually only have a few minutes to "get our face on" before we rush out the door. Enter the "no makeup" makeup solution. Makeup products that focus on skin care include ingredients like SPF to protect against damage and soften the look of fine lines and wrinkles. Many moments in our day don't require a full face of makeup- whether it's the gym, the beach, the spa, or a walk with our dog. But "no makeup" makeup provides just enough flaw coverage and skin perfection to exude confidence with less cosmetics. The trick is to conceal and refine, with a hint of gloss and glow, without all the heavier extras. Maybelline Fit Me Concealer and Estee Lauder Pure Color Envy Sculpting Blush are two products fans love for achieving that natural radiance.
3. Zen out with CBD cosmetics
CBD and cannabis are infiltrating every industry, and that includes cosmetics and skincare. American Eagle is one brand leading the trend, with a bevy of CBD infused products. It's fitting that the brand synonymous with comfort and relaxation would blend soothing elements into their new beauty regime. MOOD, the brand's collection of genderless CBD-infused personal care products offers pampering for bath and body. The line includes a staggering 45 CBD products in multiple scents that are 100% hemp-derived, and include everything from lip balm to face oil. This is a trend that will continue to grow and expand into multiple cosmetics lines, as the CBD industry continues to bloom.
4. Let yourself get duped
We've all been there before- we fall in love with a cosmetic or facial care product, but it doesn't quite fit the budget. Cosmetics companies are catching on to the consumer trend of searching for budget-friendly "dupes" when one product is too expensive. You-tubers are amassing millions of followers by demonstrating how one product can mimic a similar product at a fraction of the cost. Dupes are a trend worth trying, since the difference in price may be linked to the company's margins, more than the actual quality. Consider Tarte's shape tape concealer, their iconic product, which retails for $27. While the product has a loyal following, beauty enthusiasts found that NYX HD concealer yields similar results for a mere $5. Glam Glow's SUPERMUD Clearing Treatment is a fan-favorite charcoal mud mask, and the #1 best-seller for the company. But at $59, it's not a mask everyone can try. But L'Oreal's Detox & Brighten Pure-Clay Mask boasts equally high reviews and 3 cleansing clays, in addition to charcoal, and retails for around $10. Retailers and consumers both stand to gain from the dupe trend of 2019. Promoting dupes for your products increases sales of both luxury brands and their affordable counterparts.
These 4 top beauty trends of 2019 are definitely worth a look. We think these trends are much more than a fad and will continue to grow in 2020. Each trend addresses a consumer need while benefiting retailers as well. Smart retailers will look into these trends to meet the evolving demands of today's beauty consumer. In this increasingly complicated world, it's no wonder these trends all reflect an air of simplicity. Ease of purchase, low-maintenance regime, relaxing products, and affordable prices, all while looking stunning? What more could a customer ask for?
--
YOOBIC helps brands like Clarins, Pixi Beauty and By Terry build a consistent, high quality in-store customer experience that beauty fans just can't get enough of. Find out more here!