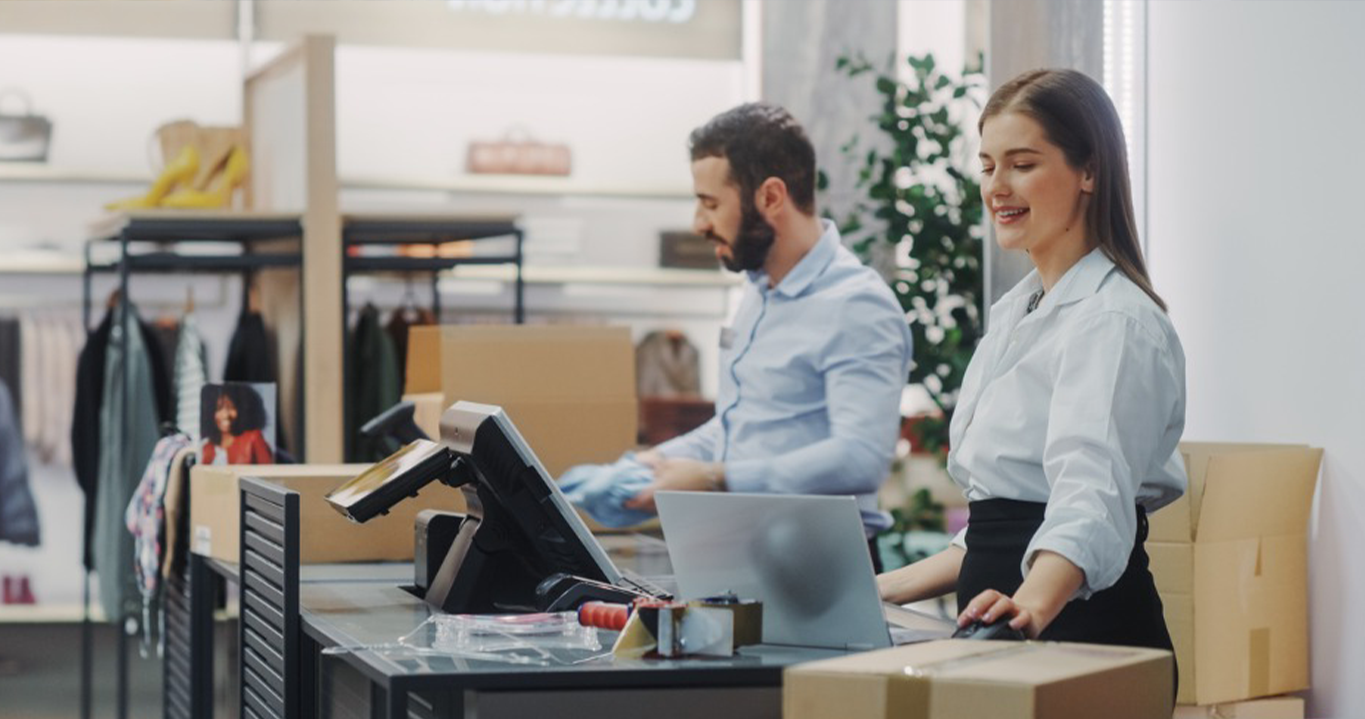 It's hard to believe that we're already a month into 2023! As we get settled into the new year, we can't help but wonder how it'll turn out.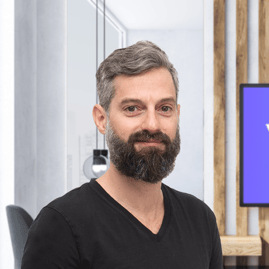 What will change in the coming months? As retailers and consumers grow more concerned with an uncertain market, the industry is again proving resilient even in challenging times. Retailers are shifting to a sustainable, streamlined model that is more forward-thinking than ever.
We talked with our CEO & co-founder, Fabrice Haiat, about 2023 retail trends, the shift to frontline employees, the evolving store experience, and how to succeed in a changing market.


How do you think 2023 will play out for retailers?
There's obviously a lot of economic uncertainty as we look toward 2023. That might not translate into significantly lower retail revenue, though. If you look back over the past year and economic history, consumers continue to spend on products and services that are important to them, even during recessions. I think high-end retailers and, on the opposite side of the spectrum, low-end retailers like dollar and discount stores, will be moderately impacted by the current economic situation. We can expect it to be more challenging for mid-market retailers, who will have to rethink their operational strategy to drive efficiency and reduce costs to weather the storm.
Moreover, we have already begun to see a shift in consumer trends and behaviors this year. Retailers need to take these changes into account and act upon them quickly. For example, online sales are decreasing as shoppers return to the stores and resume pre-pandemic behavior patterns. We've seen even large e-commerce corporations like Amazon drop in sales because shoppers are choosing to go back in-store. In the meantime, many brands have seen the cost of customer acquisition online increasing exponentially over the past few years and returns are putting a squeeze on profit margins. In this context, investing in brick-and-mortar stores and the omnichannel experience is a logical alternative to respond to rising 'ROPO' behavior (research online, purchase offline), acquire new customers, enhance brand loyalty and increase profit margins. Retailers need to take note of this and adjust to this new pattern as soon as possible.


Speaking of stores, what hot retail trends do you foresee for 2023?
First of all, store designs and the store experience are evolving. We're going to see the rise of hybrid retail locations offering services, event spaces, and even fast-casual food options.
For example, Wilson recently expanded into retail stores but sought to reimagine the retail experience. It opened the Thomas E. Wilson Park within its New York store, where customers can play everything from tennis to baseball. Rapha Cycling is another example of the immersive store experience. The brand offers a cycling club, complete with clubhouses worldwide. Customers can enjoy a coffee, learn about live events, and hang out in one of their stores.
Experiential retail is one of the newest trends and it will continue to grow. It's going to become more diverse in terms of what retailers will offer—instead of just an immersive one-brand space it'll look more like a community marketplace.
Another consumer trend is the rise of repair, recycling, reuse, and resale, which aims to extend the product life cycle while still bringing consumers to physical stores. Retailers like The RealReal, the renowned luxury resale marketplace, and Golden Goose are opening successful brick-and-mortar stores with a focus on these trends. It's a trend that speaks to the continued focus on environmentally conscious retail.
We're seeing a lot of sustainability initiatives, like zero-waste, and expect to see companies focus on sustainability and Corporate Social Responsibility—or CSR. This trend is driven in part by consumers. They will continue to favor companies that invest in CSR and invest in more sustainable products. BUT consumers don't want to pay a premium anymore for sustainable products- retailers need to find ways to make their range more affordable.
Lastly, consumers are getting very cost-conscious in response to increased costs. In a recent survey from the Capgemini Research Institute​​, 67% of consumers said that brands should offer lower prices for the products their families require. Retailers need to focus on transforming their operations to help reduce costs and drive efficiency to meet this consumer expectation of affordable products. Some retailers are turning to tech to fill this gap and lower prices. Interactive kiosks, digital displays with touchscreens, and process and operations automation can help streamline the store experience and optimize labor costs.


How do you think these trends will impact retailers and their teams?
The store continues to be the hub of the omnichannel strategy. Brick-and-mortar locations are places where retailers win or lose in their omnichannel strategies. It's where retailers earn customer trust when they have a great experience in their stores, but bad experiences are where they lose buyers.
Retailers must first focus on winning in stores to stay competitive in all their channels. Loyalty is not what it used to be, and it's even more competitive because of the economy. If a customer buys an item online and has a bad experience when they return it in-store, retailers lose again.
Store associates not only support sales, but also fulfillment. They drive loyalty and membership program growth, fund new services, and foster the customer community. This means that the role of the store associate will be front-and-center of the omnichannel strategy for forward-looking retail brands.
Focusing on the frontline employee experience is crucial as retailers continue to work to overcome labor shortages and face hiring competition. Digital tools play a pivotal role here, especially considering that the retail workforce mainly comprises a younger, more socially and technologically savvy generation that wants autonomy, convenience, and purpose.


What strategies and technologies do you think retailers should use to thrive in 2023?
Retailers need to remain agile and evolve with changing customer behaviors and changes in the labor market. This requires them to develop and invest in certain key aspects of their businesses.
First, they need powerful reporting capabilities that give actionable insights into their store performance and help them make timely and informed decisions. Next, they need robust inventory management features to meet changing consumer demand quickly. Third, retailers should have in-store traffic prediction to ensure their stores are adequately staffed.
Employee and customer experience platforms are also critical tools for 2023. Research has made a direct correlation between customer and employee experiences, so forward-thinking retailers are synchronizing customer and employee experience initiatives. Using platforms like these increase satisfaction, retention, and loyalty.
Automation continues to be important as retailers respond to staff shortages. Many retailers are already starting to automate transactional tasks so more associates can spend time on customer engagement. We expect to see more automation in areas such as inventory, fulfillment, customer assistance, self-check-out, delivery, cleaning, and security.
However, retailers need also to ensure they're not contributing to tech overload and fatigue. Having point solutions and too many apps in their tech stack does more than just complicate their processes. They also lead to more confusion, increase costs, and cause data silos, making it harder to analyze and use data for business decisions. In the last few years, retailers heavily invested in tech solutions, but store teams ended up with too many apps. As a result, retailers must move towards an all-in-one solution that drives efficiency.
Related Content: The Complete Guide to Frontline Employee Experience Platforms


… And what trend do you think will not be so hot in 2023?
Despite the over-confident forecasts from analysts, the Metaverse—one of the most hyped-up topics in 2022—will take time to become a reality. Other than a few big brands, most retailers will likely slow or defer their investments in this area, especially in the face of economic uncertainty. Meta has already made large cuts in this area, so we expect that consumer adoption of the metaverse will be slow.


Can you give us an update on YOOBIC?
I'm really excited about everything YOOBIC accomplished last year. 2022 has been a cornerstone year for YOOBIC, and we're looking forward to accelerating our growth in 2023.
We saw stellar growth last year, especially in the US, with 270% sales growth. We're also continuing our geographic expansion in the Asia-Pacific market. Most of all, we're excited about the fantastic global brands that use us as their game-changing platform. Companies such as Gamestop, Aeropostale, Roots, Johnston & Murphy, Benetton, UNTUCKit, and francesca's are just some of the industry-leading brands we serve.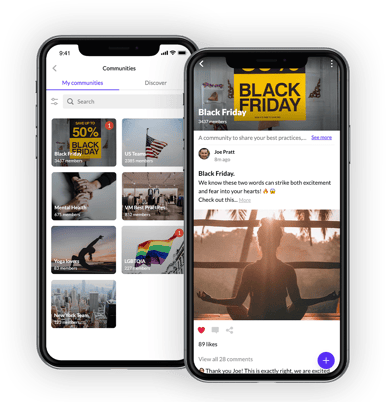 YOOBIC received clear market validation in 2022 and won multiple awards and accolades. From the UK's National Technology Awards and CB Insights' 2022 Retail Tech 100 report to Deloitte's 2022 RetailTech report, we've been honored to receive recognition for our hard work.
We've also added exciting new features to the YOOBIC platform. The feature I'm most excited about is Communities. It helps retailers create a thriving and inclusive company culture. This modern, social-media-like feature helps break down the barriers between HQ and the store network so everyone feels more connected with the brand and each other.
Related article: YOOBIC Communities: a Secret Weapon to Combat Employee Turnover


What are YOOBIC's key objectives for 2023?
We want to make 2023 the year of the Frontline Employee Experience. According to analysts, employee experience platforms are red-hot. This is especially true in retail, given the central role of the store associates. Retailers should make embracing this trend a top priority.
Because of how critical the employee experience is, YOOBIC wants to support frontline teams and make their job easier from day one. For me, that means providing them with the knowledge and productivity tools they need to perform their best, deliver the best customer experience, be proud of their work, and thrive in their retail career.
To help us accomplish our goal, we will keep delivering game-changing new features to help our customers drive productivity and engagement, like Communities and Learning Paths that enhance social communications, onboarding, and knowledge management. We also want to help retailers work smarter, so we're giving them actionable business data that uses AI for predictive sales, microlearning, and workforce optimization.
We're also looking to strengthen our ecosystem here at YOOBIC. We are excited to work with Human Capital Management (HCM), Workforce management (WFM), and retail analytics partners to help integrate in-store traffic, staffing, and execution capabilities, as well as prevent staff burnout.
YOOBIC's goal is to provide the best possible Frontline Employee Experience Platform, or FEXP, to make both retail teams and their work lives better.
Want to see YOOBIC in action? Get a demo!