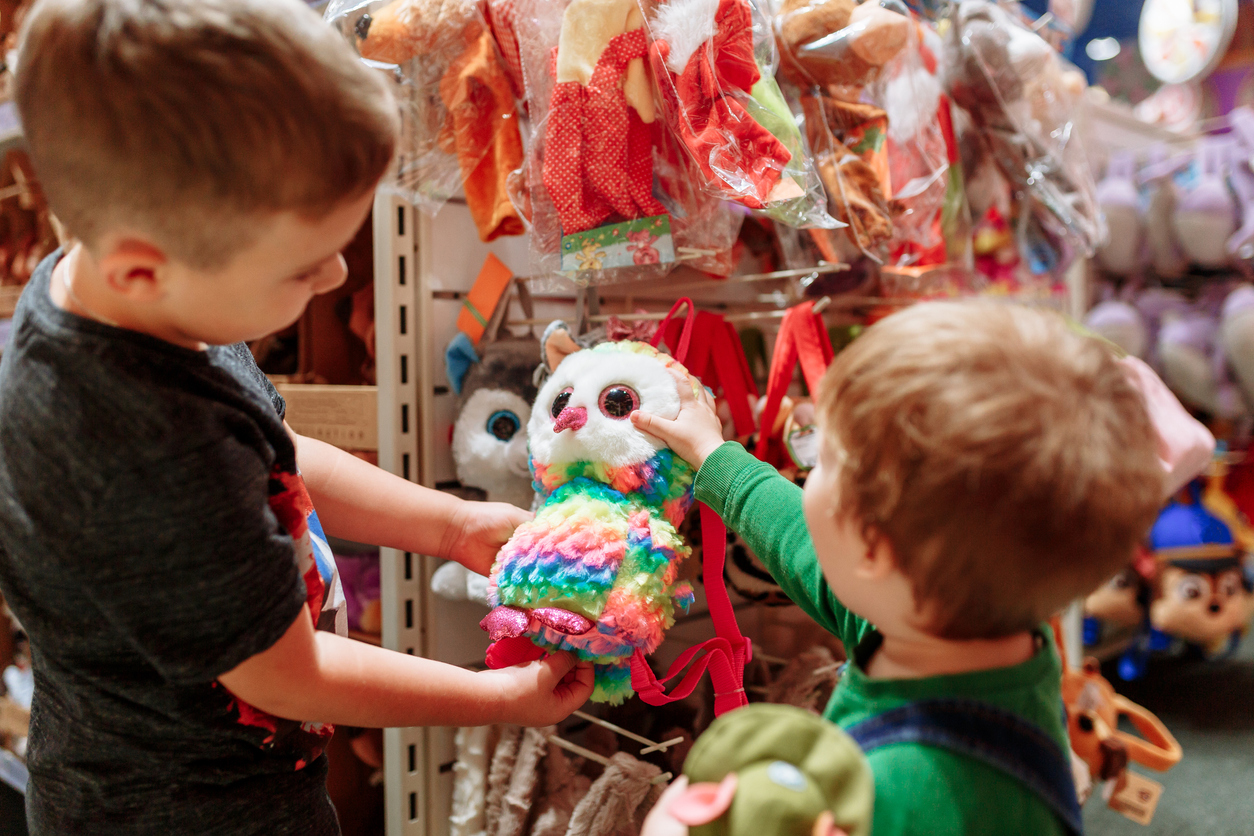 One of the biggest high street shockers of recent years was the closure of Toys R Us, a former giant of toy retail. Was this the end of an era? Well, apparently not.
Rival toy retailers have managed not only to survive but to thrive. The Entertainer opened 16 new stores in 2018, and Smyths have even bought all 93 former Toys R Us stores in Germany, Austria and Switzerland.
Competition from the likes of Amazon, Target, and big supermarket chains is fierce, but specialised toy retailers are still doing exceedingly well. Which begs the question: what went wrong for Toys R Us, and how can others avoid those pitfalls?
Invest in the in-store experience
The heady days of crazed parents fighting over the last Furby may be a thing of the past, with more people instead opting for the less stressful online route. Even so, it is far too easy to blame online sales alone for Toys R Us' failings.
It might be easier to order on Amazon, but if there's one thing that is absolutely essential in toy retail, it's the ability for children to test out the products. Don't forget, toys are meant to be played with!
Toy stores should be, as the old jingle went, a magical place. But by the end, Toys R Us was anything but. Those big box stores looked tired and bleak, and were too far out of the way for most people to bother with.
Warehouse-style stores may initially look impressive - but if kids can't interact with the products, they will lose interest. And so will parents.
When you walk past a branch of The Entertainer, on the other hand, everything about it says 'come in and play.' Conveniently placed on the high street, the window displays showcase their most enticing products.
The Entertainer really seems to understand the importance of in-store experience, having given a £700,000 makeover to its flagship store at Westfield London. Founder and CEO Gary Grant said of the project, 'It is our ambition that this store becomes not just an engaging place to shop, but an exciting place for children to play too.'
And clearly, investing in stores works: although The Entertainer does sell online, stores still account for 80% of their sales. Not bad at all during this so-called "retail apocalypse".
Move with the times
The problem with behemoths like Toys R Us is that after a while, they get complacent. With no apparent threat of being toppled from the #1 spot, there's no motivation to innovate.
Consumers today expect convenience, competitive pricing and an impeccable in-store experience. And sadly, Toys R Us' bloated and outdated stores were no longer an attractive option.
In 2014 they finally launched their "TRU Transformation" strategy, which aimed to fix key foundational problems with the chain such as streamlining operational processes and improving customer experience.
Too little, too late.
Consumer loyalty is not to the store but to the brand. You can buy a Barbie anywhere; it will still be a Barbie. Other retailers could offer either a lower price or a better quality of customer experience, and that was all it took for people to abandon poor old Geoffrey the Giraffe and shop elsewhere.
Pay attention to what customers want
The Entertainer's tactic to avoid the same situation is simple - listen to the customer.
This is achieved largely through consumer studies. For example, parents had noted that some of the shelves were too high, and that the walkways were too narrow for prams - feedback that was taken into account during the redesign of the flagship store.
Another way they are putting customer care first is with the introduction of a quiet hour every Saturday morning, to create a calming environment for children with autism.
Most importantly, retailers have to be paying attention at the store level - in the toy industry, sales really depend on communication between store teams and customers.
Imagine you're buying a present for your niece or nephew. You walk into the store and are immediately overwhelmed - was it Peppa Pig they liked, or was it Paw Patrol? You haven't a clue. Luckily, an enthusiastic sales assistant is on hand to help you out.
Toy store staff are experts in their field - it's literally their business to know what kids like. That means they need to be mobile and on the shop floor, where they can actually help customers.
But when that store is disorganised and in dire need of modernisation, like Toys R Us, it's almost impossible for them to pass on their knowledge and encourage people to buy. Instead, they're mostly stuck in the back office putting out fires. A digitised tool would have gone a long way towards remedying some of these easily-fixed problems.
Retailers like Smyths and The Entertainer have learned from the downfall of their rival, focusing their efforts on customer experience and showing a willingness to adapt. Toy trends may change, but one thing that will always be a necessity is creating a magical environment for kids.
---
Check out how we're already helping French toy retailer King Jouet make every in-store experience magical in this customer testimonial: