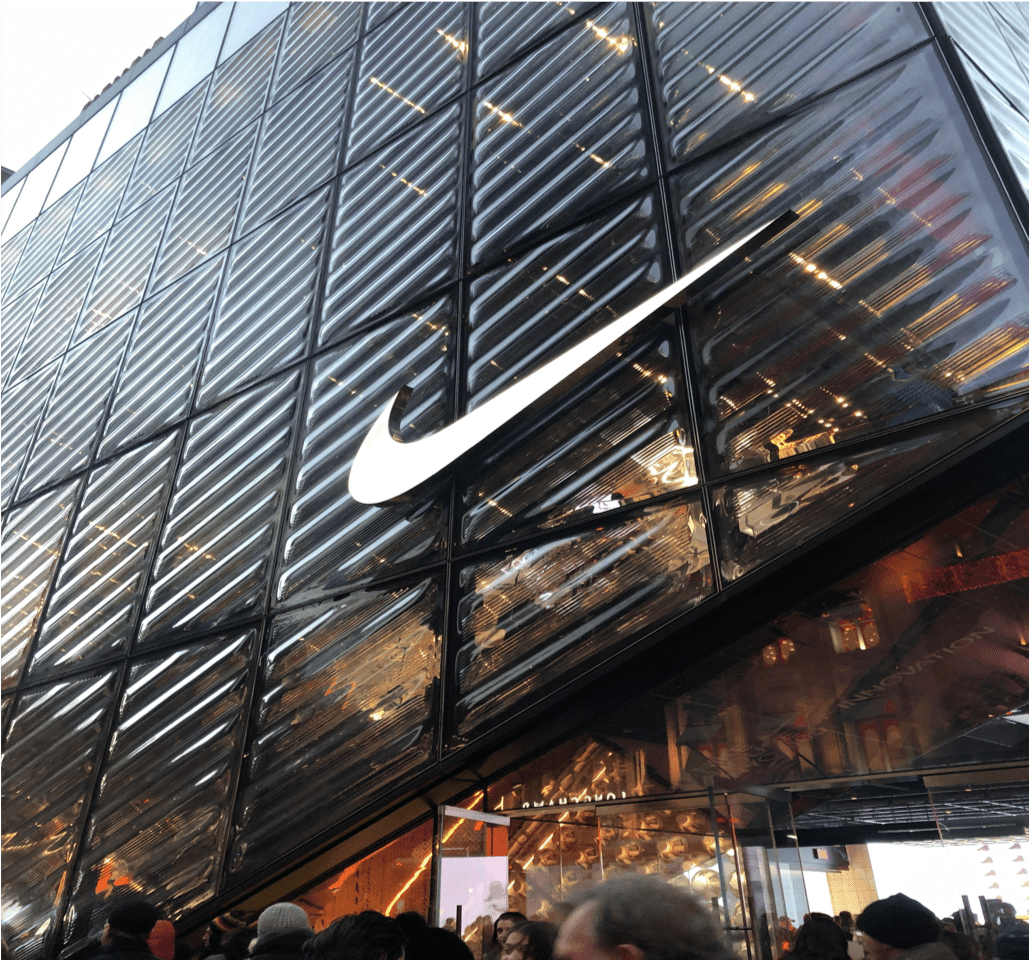 Concept stores are cropping up all over the place right now, but with each store claiming to offer an entirely unique experience, do they all live up to the hype?
Well, our US team decided to investigate for themselves. They recently checked out Nike's new House of Innovation, the brand's much-anticipated NYC concept store - here's what they thought of it.
A Smooth Customer Journey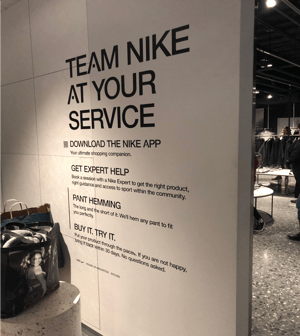 At the House of Innovation, the aim is to give shoppers an entirely unique journey tailored to their specific preferences. You create a profile for yourself on the app, which then helps Nike create a hyper-personalized experience and assist you in the way that works best for you.
Want advice from a sales associate? They'll be there to help you. Prefer not to talk to anyone at all? That's an option too - you can also pay instantly through the app and bag your purchase at one of the Instant Checkout stations.
The store layout, too, is really something to behold, with 6 floors covering over 68,000 square feet. They've used this space wisely, with each floor uniquely and carefully designed for consumers to get the full Nike experience.
The Personal Touch
For those who do appreciate interacting with sales associates, a dedicated and knowledgeable team of Nike employees are located on the top floor to provide individualized support for consumers who want a "personal shopping" experience. Store teams can make or break an in-store experience, and Nike knows it.
Even on the app, the emphasis is on the individual, who has to create a profile in order to receive tailored recommendations and promotions.
And of course, this naturally extends to customizable products. We already know that customization is what the modern consumer wants, with more and more people valuing individuality in their clothing choices. Again, Nike have taken heed of this trend, making customization part of the store's DNA.
The first floor has been set up as a space where customers can create their very own shoes. They can also book a one-on-one session in the Nike Expert Studio on the top floor, where they can collaborate with a Nike Expert to create their personalized look.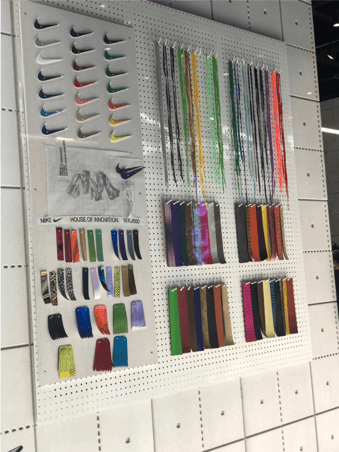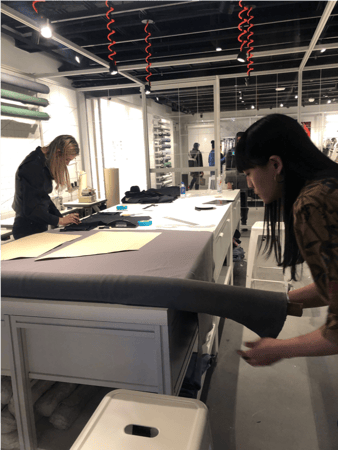 A Commitment to Omnichannel
The key to keeping the customer satisfied in 2019 is providing them with the kind of digital fluidity that they've come to expect from everything they do.
We already mentioned that customers can buy through the app rather than at the cash register, but the blending of online and in-store goes even further than this: customers can also purchase on the app before they come into the store, and then retrieve their order in a locker, which they unlock with their phones.
Basically, how you want to buy is entirely up to you - this is a radical break with the old way of doing things, and one that is desperately needed.
Incredible Efficiency
Another thing tha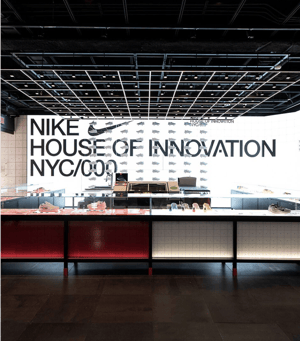 t sets the House of Innovation apart is its efficiency. A lot of concept stores focus mainly on the visual aspect of the store, which is of course important for bringing customers in. But Nike have really thought about functionality, finding ways to streamline the customer journey at every opportunity.
The store's ground floor is called the Speed Shop, and it lives up to its name - when we asked a store associate we spoke with what made this floor special, the first word that came out of his mouth was "efficiency".
As already mentioned, they've made it ridiculously easy to buy or pick up items using the app, but that's not all. The store is also harnessing vast amounts of data to improve customer experience. Nike Plus members, for example, receive new content and offers in the app when they enter the store. They also use geographical analytics to stock the store according to what local customers want to buy, similarly to their Nike by Melrose store in LA.
In short, Nike is paying attention to what is actually useful to the customer, rather than just what looks Instagrammable (it does still look pretty visually impressive, though).
Insights
Having seen the store for ourselves, we believe that Nike's House of Innovation represents the future of the flagship store. The store was designed to offer a revolutionary customer experience, and it certainly delivers on that promise.
With a higher quality of customer experience, personalized selections backed by innovative tech and commercial data, and a shop floor that is both aesthetically pleasing and easy to navigate, this is a true example of retail as immersive theater.
Brands like Nike, who dare to do things differently, are changing the way consumers think about the shopping experience - and we expect that others will very soon be following suit.
---
With YOOBIC, you can guarantee a perfect customer experience every time - find out how here.