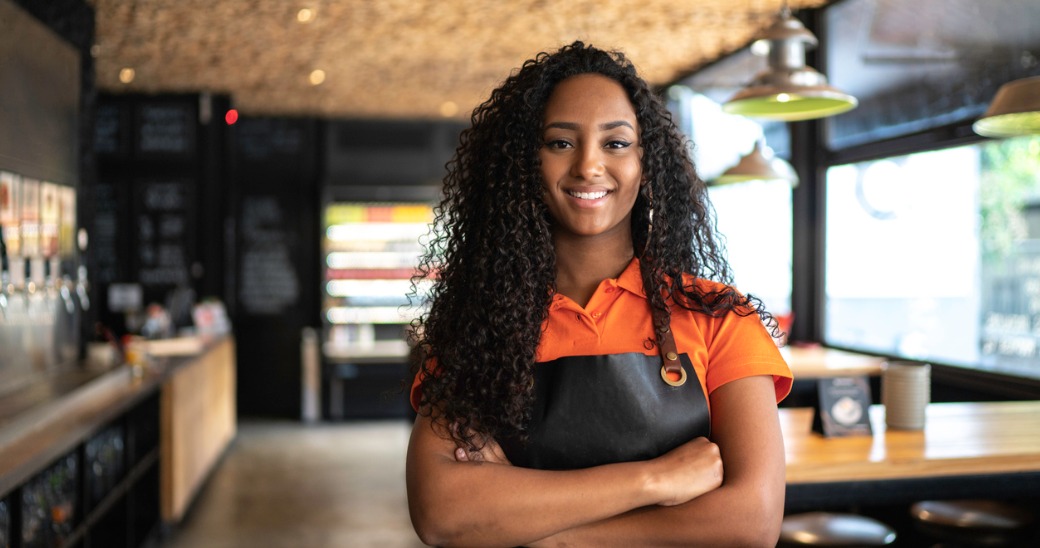 The past 12 months have highlighted how heavily we rely on frontline employees. The pandemic has transformed their workloads as they work longer and harder to keep industries such as retail, hospitality, manufacturing, transport, logistics and healthcare afloat. They've taken on extra responsibilities and put themselves at risk daily from both contracting COVID and stress-related mental health issues.
Over the last year business success has been dependent on frontline employee performance. So, it's more important than ever for organizations to put themselves in their frontline teams' shoes and constantly reevaluate whether employees are getting enough support. We surveyed 1000 frontline employees in the US, UK and Canada and discovered that frontline workers feel unfulfilled, undervalued and unproductive.
Here are our top 5 takeaways:
Frontline employees are disconnected from their organization and peers
Our survey revealed that 34% of employees feel disconnected from HQ. When employees who spend all day on their feet or on the road feel isolated from the company, they are less likely to be engaged and perform their best. Frontline employees deliver your brand values through their work every day, but the pandemic has also seen them responsible for executing rapid strategy shifts and changes in operational guidelines with little notice. When frontline employees feel disconnected, the whole organization will be slow to react to change.
Frontline employees feel undervalued, which stems from insufficient training
Regular training improves performance, job satisfaction and employee retention, yet our survey found that 40% of employees are only trained once a year or less. Insufficient training opportunities make employees feel undervalued by their company as their employer is not investing in their development. COVID has ramped up the roles of frontline employees to include tasks such as carrying out additional health and safety precautions. Workers need effective training and easily accessible guidance when taking on these new aspects of their jobs in order to feel supported.
Inefficient task management makes frontline employees unproductive
Frontline employees feel bogged down by time-consuming administrative tasks using paper forms and/or multiple online platforms. This manual administration detracts from their higher value work and 71% of frontline employees think digitizing these tasks would make them more productive. Furthermore, stats show that spending more time on impactful work, like assisting customers, increases job satisfaction.
Not enough frontline employees use mobile devices in the workplace, despite their potential
We use our phones in some capacity for almost every aspect of our lives. Yet, whilst almost all frontline employees own mobile devices, only 59% use mobile devices as part of their work. The majority of frontline employees feel they would be better trained and better connected to their company if they could use their mobile devices in the workplace.
Millennial frontline employees are the least satisfied and most unfulfilled
Millennials value progression and recognition and many feel that their workplace doesn't offer this, 34% of millennial employees report a lack of career growth in contrast to 17% for other age groups. It's estimated that millennials will make up the majority of the workforce by 2025 and many are already moving into managerial roles. This means that their lack of fulfillment will significantly impact the job satisfaction and engagement of those working under them and the business performance as a whole.
As businesses continue to navigate the pandemic, empowered employees are crucial for success. When employees feel disconnected, unproductive and undervalued the results can be costly; it means more mistakes, underwhelming customer experience, poor employee retention and much more. So what's the solution?
Download the full survey report to gain even more insight into the 5 challenges your frontline teams are facing and how to fix them!