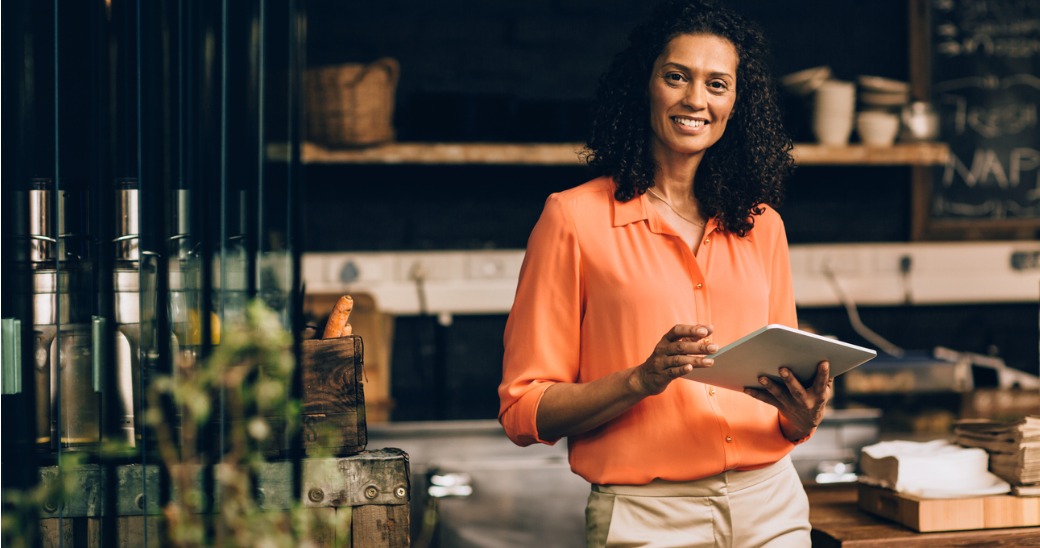 According to self-improvement guru Paul J. Meyer "Communication - the human connection - is the key to personal and career success". Whatever your attitude to self-help books, this is an important message to internalize.
Especially for retail and hospitality businesses, where frontline employees are the ones creating customer experiences every day.
What are frontline communications?
Frontline communications are day-to-day communications with frontline retail and hospitality teams. They include:
Sending task instructions
Giving feedback
Submitting maintenance requests
Sharing sales and performance data
Instant messages between employees
Motivating teams and recognizing great work
It may just seem like an operational element of business, but when done right, frontline communications:
Enhance productivity
Fuels collaboration and facilitate delegation
Empower employees to work autonomously
Cultivate a sense of belonging and drives retention
Enable store teams to make the perfect customer experience a reality
Yet internal communication strategies are largely failing frontline staff. Only 38% of frontline teams feel well-connected to my organization's management and HQ.
Additionally, 39% of frontline workers don't feel like they have a strong workplace community, even though this is highly valued amongst frontline workers.
Best Practices to Improve Communication and Collaboration for Frontline Workers


Make a plan
Set goals for your internal communication strategy: what is a particular series of communications aiming to achieve? Are you setting out to educate frontline staff on a new process, cultivate a sense of community and drive employee retention, collect feedback or something else? What do you need to consider when structuring communication to make this most effective?
Democratize communication tools
77% of frontline teams say that feeling heard by coworkers and managers is very important, so providing frontline workers with regular opportunities to share their feelings, ideas and concerns is crucial. The best way to do this is by giving them access to post and comment on communication channels.
The best staff communication tools facilitate not only top-down but also bottom-up and peer-to-peer communication in one digital workspace. Employees should be able to share their thoughts on training courses, task instructions, and processes in a continuous, frictionless feedback loop.
Take inspiration from social media
Most retail and hospitality employees are accustomed to fast-paced, interactive social media apps, so if you want an internal communication tool to feel intuitive to use, choose a communication app modeled after social media. Features like a newsfeed that enables employees to react to posts and add comments make workplace comms more inclusive and fun. Use a variety of post formats to engage employees, such as memes, videos, polls, photos, and infographics.
Optimize what is actually communicated
Sending generic communications out to everyone is a surefire way to overload employees with unnecessary information that's not relevant to their role until they zone out altogether. When it comes to employees actually retaining what's important, less can be more. Optimize frontline communications by sending targeted comms, so employees receive only the information directly relevant to their role and location. Good internal communication tools have read receipts capabilities so you can see exactly who has received and read what.
Built community
It's in the name- communication should be about building community! Make the newsfeed a fun and dynamic place to connect. You can do this with posts to celebrate birthdays, give shout-outs to top performers, share training leaderboards, post photos from team-building events, and polls to spark healthy debate.
Ideally, tools for frontline team communication should automatically translate posts and comments into the user's native language. This allows organizations to create a truly connected global community, as all employees can share knowledge and discuss ideas, no matter where they are in the world.
Make room for socializing
Employees should also have a digital space to bond over non-work-related interests. This is especially important when many retail and hospitality employees work in isolated roles and may never meet their colleagues who work in different locations or shift patterns. Designated social channels within a workplace communication tool enable frontline employees to connect with others based on mutual qualities like being new parents, fasting for Ramadan or enjoying a specific sport.
Want to find out how YOOBIC empowers brands including Gant, Vans, Taster, Boot's, Levi's and Lacoste to engage their frontline employees with next-level internal communications? Schedule a chat with our team to see how it works!