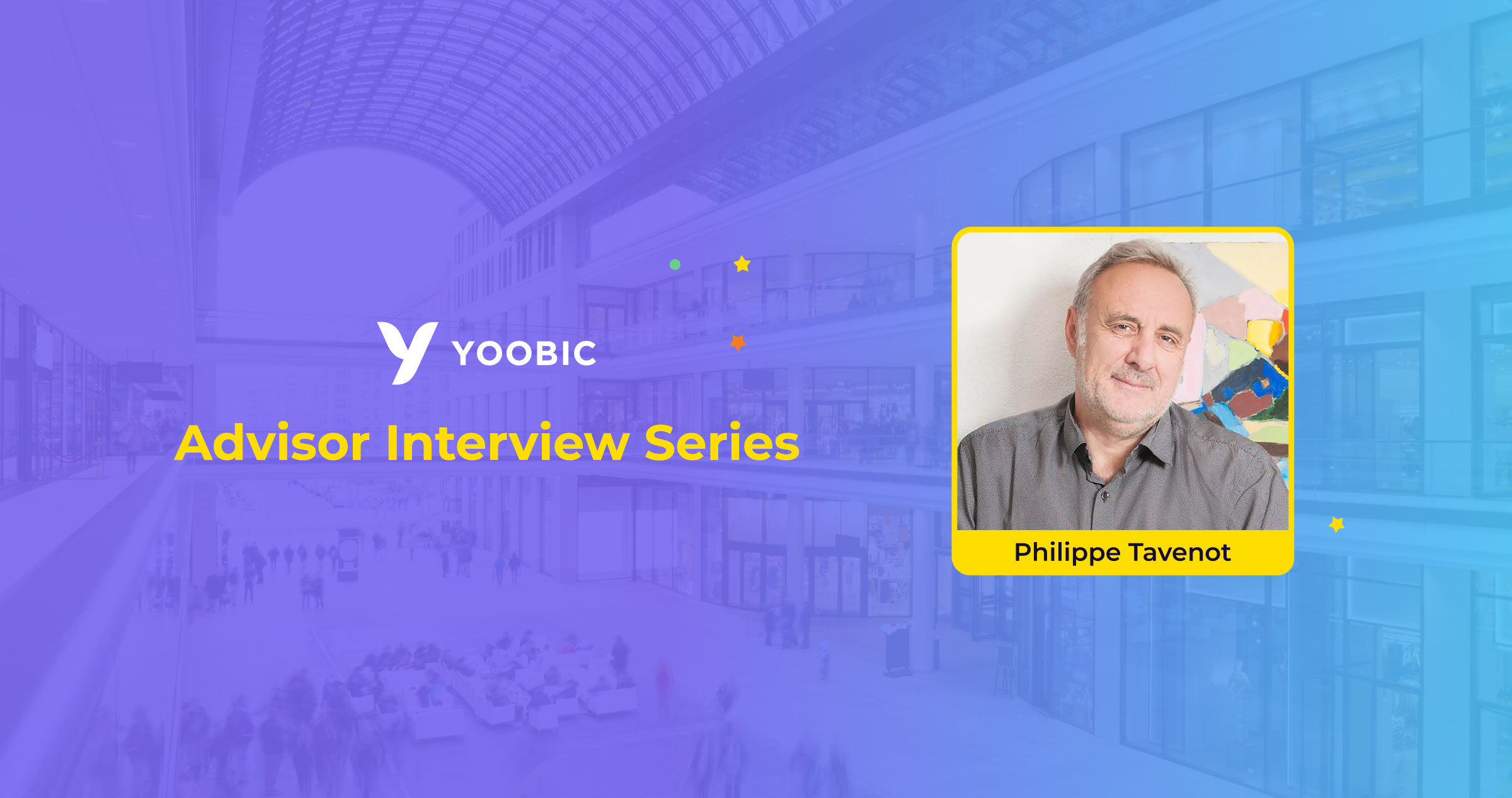 The retail industry is at a pivotal juncture, navigating through the waves of digital transformation, shifting consumer expectations, and the evolving landscape of brand identity.
The convergence of traditional and modern retail practices is reshaping the way brands interact with consumers, emphasizing the importance of adaptability, innovation, and customer-centricity.
In this intricate dance between tradition and innovation, insights from seasoned retail leaders become crucial for understanding the currents shaping the future of retail and for forging paths that resonate with the contemporary consumer.
Leaders like Philippe Tavenot, who brings invaluable experience from his roles as the former Head of International Retail at Swatch, Omega, and Rado, and his contributions to VF Corporation, Lee Cooper, and Le Coq Sportif.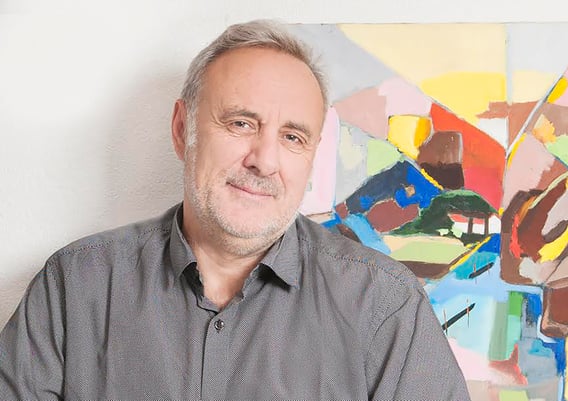 Currently guiding the sector with his international retail consulting firm and as a senior advisor for YOOBIC, we sat down with Tavenot to get his thoughtful perspectives on brand construction, retail execution, and the evolving consumer experience.


The Role of Authenticity and Consistency in Branding
YOOBIC: Throughout your career, you have worked for renowned fashion brands such as Adidas, Le Coq Sportif, Lee Cooper and VF corp — as well as watchmakers Swatch, Omega, and Rado. Can you share your insights on the key elements that contribute to the successful construction of a fashion brand?
TAVENOT: Building and creating a brand, you need to create a very strong brand identity. In my view, you need three key ingredients. First one is authenticity. The second is consistency. And the third one, whenever possible, is innovation.
Authenticity means credibility. A brand with roots is authentic. The deeper the roots are, the more authentic the brand. A big part of that is outlining the heritage or legacy of your brand. This means telling a compelling story around your brand. This has always been important, but it's becoming even more important as shopping patterns evolve and omnichannel strategy takes the spotlight.

Second point is regarding consistency. Whatever the element of your marketing mix — communication, products, pricing and distribution — you need to be consistent over the years.

Rolex, for me, is the best example of consistency. Rolex is a brand which has no corporate Rolex store in the world, only franchise or partner. Because they have been consistent for many years with their distribution, they have been able to set up a real partnership with their distribution network and with independent retailers, which is not the case of some brands. And it's a perfect loyalty from the retailer to world brand consistency in terms of communication.

Instead of creating many products, obviously multiplying the number of SKUs — which at the end might be a problem in terms of stock management — Rolex has consistently concentrated on a few iconic products.

And then there is innovation. Swatch is a great example here. In 1992, the launch of Swatch was based purely on technical innovation. Before Swatch, all watches were made of 100, 120, or even more components. And the concept of the Swatch watch was only 51 components, which was a true revolution.

Good quality watches could now be offered at a cheaper price. I think when they launched, a Swatch watch was 50 US dollars. It was really the start of a successful story for Swatch.
Many other examples in the field of innovation: Adidas introducing screw-in studs for soccer boots, Nespresso and its capsules… and obviously Apple…. which remains the master of the class.


YOOBIC: How does brand life cycle factor into the equation?
TAVENOT: Obviously brand perception is key for the consumers and therefore you need consistency in terms of brand life cycle. Fashion is a difficult exercise. You can go very fast to the top, but at the same speed you can go down.
If you want to stay at the top like, say, Louis Vuitton, you need to invest a lot of money in designers and creators that can offer incredible vision. LV recently named Pharrell Williams as their new men's creative director. Pharrell's men's show at Paris Fashion Week was an incredible example of retail entertainment. The show was remarkable and the products… It was outstanding selling.

But another good example in a more accessible market is the Spanish brand Zara. They've been performing extremely well since the beginning for various reasons. One is in terms of designs; they're able to offer fashionable garments. Every month, they have a new collection. So you have a huge turnaround of products. Their positioning in terms of pricing is remarkable. It's really a value for money. And I think one of the real strengths is that they are completely mastering their supply chain. They are very, very strong thanks to it.

Some fashion brands have outstanding success at the very beginning, but then time becomes more and more difficult. Swatch is one of those brands. They've tried to launch new products and so on, and it hasn't always been successful. But this year, they did a collaboration with Omega [Swatch is the parent company of Omega], on a much more affordable version of Omega's famous "Moonwatch" — which was worn by Apollo 11 astronauts.

The two brands collaborated to create the MoonSwatch. Rather than costing over $6,000 like the original Moonwatch, the MoonSwatch is only $260 and yet it looks nearly identical to the real thing. With the introduction of the MoonSwatch, they're playing on the nostalgia of each, and re-injected interest in Swatch's legacy as a pop-culture icon. And in that, Swatch has been able to find success again.


Digital Transformation in Retail Execution
YOOBIC: Let's talk a little bit about brand guidelines. They play a vital role in maintaining consistency and conveying a cohesive brand image. How have you approached the development of brand guidelines in the past? What advice would you offer retail leaders that are seeking to either establish effective brand guidelines for their organizations or audit the guidelines they currently have?
TAVENOT: When you're thinking about establishing effective brand guidelines or when you're looking at your guidelines and you're auditing them and seeing some challenges, you need to ask yourself: How are store employees getting these messages? How are they able to consume these guidelines? Where are we teaching them? What are they doing to practice them?
In the past, before digital, brand guidelines were printed in manuals. The problem with operational manuals is that most of the time people don't read them because it's so boring. I've been very lucky because when I was at Swatch, one of the brand's key values was positive provocation.

When I was leading the creation of their operations brand manual for frontline teams, I was able to use positive provocation in the design. I paid a lot of attention to the layouts. I put in some cartoons. I tried to make it attractive and playful to the people who would be expected to read and follow those brand guidelines.

Retail is undergoing a revolution. Today the name of the game is efficiency, and obviously digital tools are bringing a lot of efficiency to the operations of retail. And the key point now is that frontliners are digital natives. So presenting brand guidelines in a digital experience that is familiar to digital natives is necessary if you want consistency in compliance.


The Evolution of Customer-Centric Retail Experiences
YOOBIC: In today's competitive retail landscape, what do you believe are the most effective marketing strategies for brands to differentiate themselves and to capture the attention of their target audience? Can you share some notable marketing campaigns that have stood out to you in recent years?
TAVENOT: In talking about marketing strategy, there is one key word: Consumer. Specifically, consumer experience and consumer centricity. In terms of consumer experience, you need to create a true personalized and distinctive shopping experience.
Twenty years ago, the store was just selling products. Today, you need to have an engaging experience, a unique experience, and a surprising experience. I think IKEA, the Swedish furniture retailer, is especially interesting because they are able to combine self-service, great product environments, and affordability.

In terms of customer centricity, obviously, we need to focus on the approach. I don't know exactly the figures, but if I remember well, the cost of getting a new customer is something like four or five times more expensive than keeping a customer. A seamless customer-centric omnichannel approach is vital.

Sephora is very good at the immersive and interactive shopping experience. The in-store experience feels hands-on and personal. Their store teams are made up of knowledgeable beauty enthusiasts who are part of a shared "community" with customers. And Sephora is very good at training their selling staff to celebrate customers' individual uniqueness and inspiring it with product recommendations.


The Future of Brick-and-Mortar Stores in an Omnichannel World
YOOBIC: With the rise of e-commerce and the evolving expectations of consumers, how do you see the role of brick-and-mortar stores in the future of retail?
TAVENOT: At the very beginning of e-commerce, the question for some brands was, shall we go e-commerce or shall we stay brick and mortar? Now, there is no question — omnichannel is the obvious answer. And the physical store will take a new dimension.
Covid was the opportunity for e-commerce to really boom. But you see that as soon as pandemic restrictions were lifted, shoppers were right back in stores. Even with the convenience of e-commerce, the desire for in-store shopping isn't lost.

I think brick and mortar stores still have a key role to play, but now for different reasons. I think stores will become more and more a hub for what I call "immersive entertainment." A space for music, art, activities, where consumers can have exciting branded experiences together as a community. Here you have a real connection between the staff, consumer, and the products.


Innovative Strategies for Enhancing In-Store Experiences
YOOBIC: To stay competitive in this digital era, what strategies or innovations can retail leaders adopt to enhance the in-store experience and drive foot traffic?
TAVENOT: Two key factors about retail today: Consumers are more demanding and product cycles are shortening. Which means that speed is the name of the game. In this effort, innovative technology is vital. The winner will be the retailer who has the vision and follow through to implement modern technologies in all aspects of the store.

This includes frontline operations. Your frontliners, they are the ambassadors of the brand. When we talk about training and development of a skilled retail workforce, modern technology is key to delivering those programs in an effective way, especially as stores aspire to deliver exceptional customer service and maintain those brand standards.
YOOBIC: Training and developing a skilled retail workforce is crucial for delivering exceptional customer service and maintaining brand standards. In your opinion, what are the key components of effective retail training programs? How can retailers ensure that their training initiatives have a lasting impact on frontline employee performance?
TAVENOT: The company which does not understand that their frontliners are key in their success — they will fail. So, you need to train them well. In this way, they are your customers. It's important to make training simple, interactive, and fun for them. In training, we must really think about how they can best learn, what makes them feel motivated, excited, and involved.
At Swatch, we implemented an experience we called "crowd training," meaning everyone will take part. For training on a new collection, we'd explain the story behind the collection. We'd give each store information regarding all of the products in the collection. Then, we'd ask the store teams, how will you sell the products? If you are not able to sell these products, which products in replacement you can propose? It was very interactive.

At the end, we'd have some remarkable comments about sales strategy, and some funny ones, too. And it was very positive and very well received by the staff because they had been associated with the development of the argumentation of the product they have to sell.


Flexibility and Cultural Sensitivity in International Brand Expansion
YOOBIC: As retail becomes increasingly globalized, what considerations should retail leaders keep in mind when expanding their brands into new international markets?
TAVENOT: For consumer brands, I think there is one word: Flexibility. And here again, I will take Swatch as an example in terms of communication and in terms of product. The brand values at Swatch were Innovation, Emotion, Positive Provocation, and Fun. Everybody can understand innovation with some objectivity. But for the other values, perception can vary from one country to another.
When Swatch started on the Chinese market in 1997, tests with consumer groups confirmed what we had thought: our brand value of Emotion wasn't interesting for them. Fun? You need to be careful. But they were very excited by Innovation. So, we focused all of our messaging in the Chinese market around innovation.

In terms of products, Swatch had two major product categories: GENT, which are the classic plastic, colorful watches Swatch is known for. And Irony, which is a line of watches made of steel. Chinese test groups weren't interested in our popular GENT watches. They were plastic, with a lot of counterfeits available on the market. But Irony — steel — meant something to them. All of our strategy on the Chinese market in terms of communication was around Swiss-made innovation, Swiss-made affordable. Our beautiful brand story about fun, emotion, and positive provocation — we kept it for European markets.

Adidas is another example. I read an article in Jing Daily about Adidas in China. In the last few years, Adidas really suffered in China for many reasons, some political. But the new CEO of Adidas China, who is a Chinese citizen, was mentioning that now they will introduce some specific collection products made by Chinese designers.

With luxury brands, flexibility isn't so important. Luxury can take almost exactly the same approach in every market because heritage and legacy is what tells the story of a luxury brand. Consumer market brands like Adidas or Swatch, they cannot have a global approach like the luxury segment. They need differentiation and flexibility.


Building Customer Loyalty in Competitive Markets
YOOBIC: Building customer loyalty is a priority for retailers. How can retailers foster long-term relationships with their customers in an increasingly competitive market?
TAVENOT: Loyalty is a priority for retailers but not so for many consumers at this time. Every brand is trying to be more creative in terms of setting up a loyalty program. Member savings, free gifts are still useful. But experiences, where they can gather around music, art, sports, culture — retail entertainment — can help build a very strong community. And in today's competitive market, brands that put effort into building authentic community can build loyalty.

And for a growing number of consumers, brand authenticity is enough. Patagonia has a loyal following because their product is inseparable from their mission. Loyalty isn't gained from points, discount programs — it comes through living their values in all ways, with authenticity, consistency, and innovation.


Wrap Up
In our dialogue with Philippe Tavenot, we've navigated the nuanced terrains of retail — exploring the essence of brand construction and the transformative role of digital tools in retail execution.

Tavenot's reflections emphasize the pivotal role of personalized, consumer-centric experiences and the ongoing relevance of brick-and-mortar stores — envisioning them as hubs of immersive entertainment and community interaction in the evolving retail landscape.

His insights underscore the imperative of innovation and modern technology in enhancing in-store experiences and meeting consumer demands in this digital era.

Tavenot's perspective on fostering customer loyalty illuminates the path forward, highlighting the necessity for retailers to cultivate long-lasting relationships in today's competitive market, ultimately leaving us with a richer, more nuanced understanding of the future of retail.