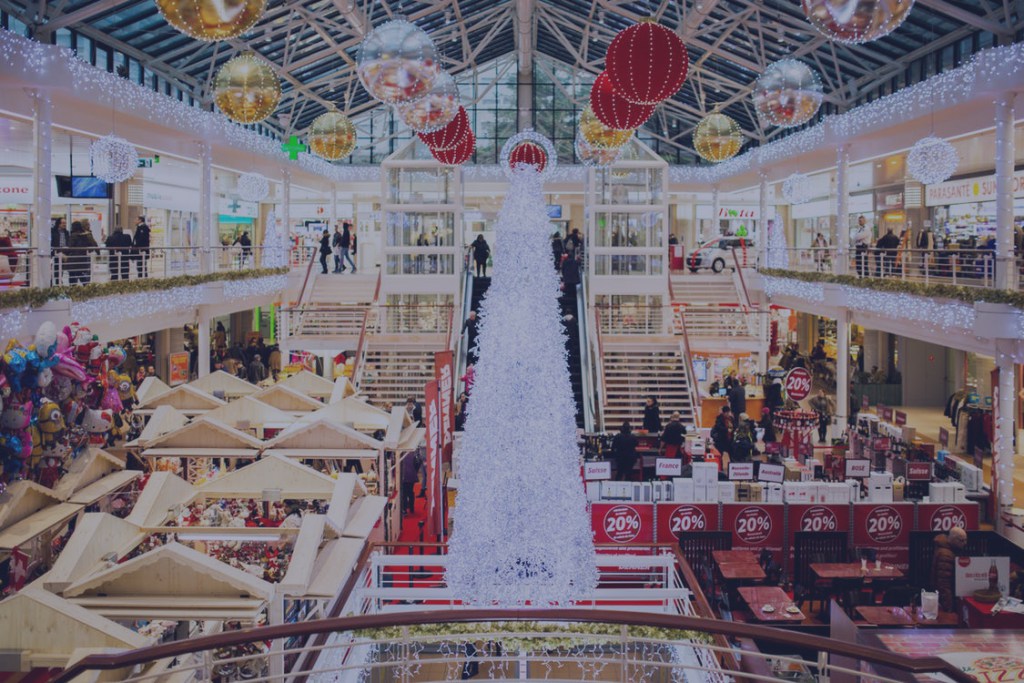 The holiday season is, as we already know, a crucial time for retail. And with the struggles the industry has faced so far in 2020, retailers are under a lot of pressure this year.
As we enter a particularly unusual holiday season - one in which cautious consumers will be hesitant to shop in-store - it's essential that your holiday strategy is executed exactly as planned. Any execution or compliance issues in-store will undoubtedly affect the performance of your marketing and promotional campaigns, and consequently your sales.
So what exactly are those issues, and how can you fix them?
RELATED: 3 Things Store Associates Need to Survive the 2020 Holiday Season
1. Stores don't get the correct materials
A common problem that retailers are often challenged with is that store teams aren't provided with everything they need. Frontline retail employees cannot do what they are asked to because the displays they are supposed to implement are either faulty, aren't delivered on time, or have parts missing.
HQ and regional teams often don't have enough visibility into store operations to fix it and ensure the guidelines or promotions are implemented on time. This is usually because there's no easy way for HQ to get feedback from stores, and there's no dedicated channel for these communications other than email.
Pre-COVID-19, stores not receiving the correct materials they needed was detrimental to brand image and customer satisfaction. But in 2020, it can be disastrous - without the right tools and PPE to make the store COVID-secure, customers will feel unsafe and may not return.
Without a digitized task management platform, for a store to report an issue with the collateral they have received they would have to email their regional manager, who emails the retail team, who emails the supplier, and so on. This is a time-consuming process that does not allow retailers to react with the necessary speed and agility.
How do you fix this?
Put a digitized checklist in place for stores to complete a week or two before the beginning of the holiday campaign. This allows them to confirm whether or not they have received the materials they need.
If they haven't been delivered or were damaged upon arrival, stores then simply report the issue within the checklist and take pictures of faulty marketing materials when necessary. This is received in real time by the relevant department so it can be fixed as quickly as possible.
This enables HQ to ensure all stores have received the marketing materials and PPE they need for the holiday season, which will significantly improve execution.
RELATED: How Poor In-Store Execution Affects Customer Experience
2. Retailers don't have enough store data
The second issue that often arises is that sometimes store teams haven't implemented the POS materials because they are not appropriate for their store layout.
Most retailers have a diverse store network, with different types and sizes of stores. Some have been opened more recently than others and they are often not all equipped in the same way.
However, the major issue is that most retailers do not have a clear idea of what each store has. Therefore, when stores receive the guidelines and collateral they realize they can't implement them where they are supposed to because of a lack of space, or because it doesn't work with the layout of their store.
Social distancing guidelines have certainly made things difficult for some stores. For smaller branches in particular, complying with regulations can play havoc with those carefully-planned VM strategies.
To solve this issue, retailers should have a clear and up-to-date database of their stores (size, characteristics, equipment, etc.) This way, retail and VM teams can make sure they send the right collateral to each store so they can actually be implemented. It also allows them to reduce costs, as paying for unusable POS materials is a huge expense.
One way to do this is by creating a "store qualification checklist" for stores to complete on a regular basis. This way, the store database is kept up-to-date and each site can receive the right collateral and PPE, resulting in improved execution.
RELATED: The 3 Components of a Successful In-Store Execution Strategy
3. Stores aren't kept in the loop
Store managers receive a lot of communications from head office. And during the critical festive period, it gets even worse.
From general updates to tasks to complete, store teams are overwhelmed with information, which is often shared via emails or an intranet. This means store teams can access them only from the computer in the back office of the store.
As they spend most of their time on the shop floor, this makes it easy for them to miss important information and as a result they are unable to complete tasks on time.
Add to that the constantly changing COVID-19 policies and guidelines retailers are expected to follow, and you're likely to end up not only with subpar in-store execution, but also a breach of legal requirements.
Combining task management and internal communications means that stores have everything they need in one place, so there's no room for miscommunication.
Store teams can also easily see the list of tasks they have to complete, with clear deadlines and instructions.
Pro tip: Frontline employees can take pictures to confirm completion of tasks, notifying HQ teams in real time.
RELATED: 5 Internal Communications Best Practices for Frontline Employees This Holiday Season
---
Request your free personalized demo to find out how YOOBIC can help you finish 2020 on a high with top-notch in-store execution this holiday season.