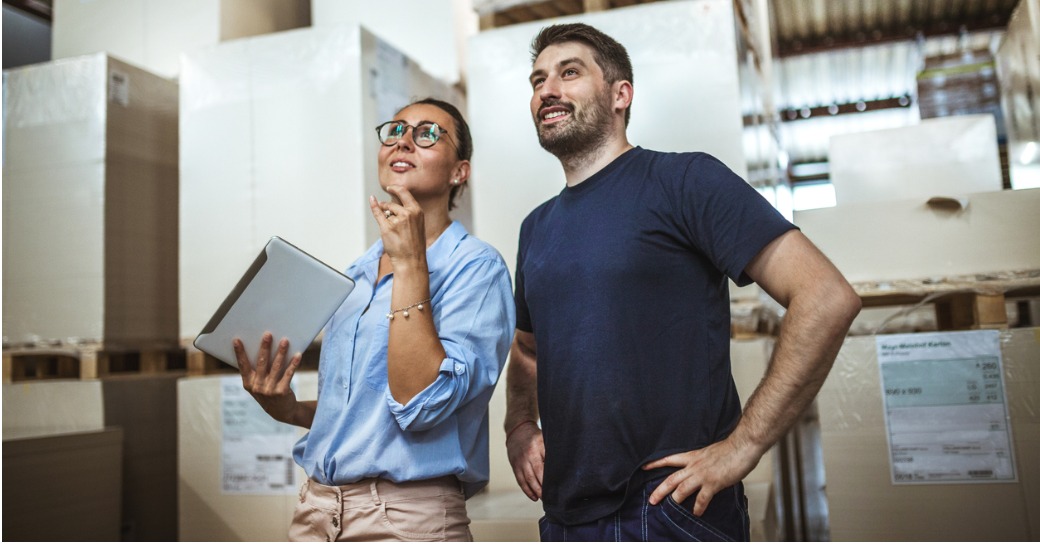 Last year, retail employees were quitting in record-breaking numbers, meaning those who stuck around were burdened with managing increased workloads with less hands on deck. It's hard to imagine a situation more overwhelming for area managers, who are responsible for multiple overloaded store teams and stressed out store management.
Related: A Day in the Life of a Connected Store Manager
Burnt out area managers are a problem for the whole business. As the ancient proverb goes: "a fish rots from the head down", so if area managers feel overwhelmed, the effects will trickle down to the store manager and frontline employee level, which in turn will affect customers.
Equipping area managers with the resources to feel connected, supported and well-informed in their roles transforms their day from frantic plate-spinning into fulfilling and methodical routines. With the right tools in place, they can become the supportive coaches that their stores need day to day. Here's what a day in the life of a connected area manager could look like:
9am - Morning compliance check
You start the day by checking up on a request which was sent to stores yesterday afternoon before you finished work. HQ had sent a product recall task to all stores to remove a defective product from shelves. You open a dashboard to see which stores have not completed the task and send out a push notification as a reminder to a targeted group of stores to complete the recall this morning, all in just a few clicks.
9:30 - Gathering feedback on training
Recently store managers were sent new training modules to bring them up to speed with the plans for a new summer campaign. You send out a pulse survey to store managers in your cluster to see how helpful they found the training. In their feedback, they report that they particularly enjoyed a fill in the blank quiz question as it was challenging and really made them think. You relay the info to HQ and suggest including more of these when creating new training courses in future.
10:30 - Analyzing a Remote Store Visit Report
At the beginning of the week, you sent the monthly remote store visit report to all the stores in your cluster. This is a monthly self-evaluation for store teams to reflect on progress they've made and feel accountable for their work. Teams are encouraged to attach photos and videos to the report to support their self-reflections and you give feedback via a comments section, photo annotations or a live video feedback session.
Doing this process remotely allows you to focus your in-person time on the stores that need the most support, providing valuable and tailored coaching instead of just checking boxes!
You look at the results from the reports across the store cluster and see the store in Maplewood has been struggling with VM and reported issues with staff training. You give them a call and head there for the day.
Related: Quality Audits: 5 Common Problems and How to Fix Them
11:30 - In-person visit
You arrive at the Maplewood store and greet the team. You open your digital workplace app to complete the visit checklist with the store manager, writing necessary notes and filling out action plans directly in the app. Once you've been through the checklist, you submit it and the store manager instantly receives their full report and action plan with clear deadlines assigned.
You then spend some time training the team on visual merchandising and upselling the new summer merchandise. At the end, you assign them a training module to recap the information covered and assign them a short quiz to evaluate what they have learned.
Related: A Day in the Life of a Connected Retail Employee
2:30 - Heading home
You say goodbye to the Maplewood team and head home to complete your other tasks. As everything has been recorded and assigned in the digital workplace app, you don't need to create lengthy store visit reports using excel and email. This means that you can focus the rest of the afternoon around more valuable tasks.
3pm - Sentiment analysis
Last week stores were very busy and there were more customers than usual as it was a public holiday. You send out a pulse survey to frontline teams to see how they're coping, with the option to rate their mood and a comments section for them to express if where they feel they might need more support.
4pm - Analyzing training performance
You notice there is a particular question in a training module on how to correctly close a checkout station for the day which the majority of frontline teams are struggling to get right first time. You post a 1 minute video on the newsfeed walking through exactly how to close the checkout correctly and check back later in the day to verify frontline employees in your cluster have seen it. You make a note to assign a mini quiz to field teams next week including questions about checkout-closing to solidify learning and see if their knowledge of the process has improved.
5pm - Celebrating success
You can see from you digital workplace app that the whole Maplewood store team has completed the summer campaign training. They are the first store in your cluster to do so, so you give them a shout-out on the company newsfeed to recognize their efforts.
Want to see how your area managers would benefit from using a digital workplace app to feel more connected? 300+ retailers including Vans, Lacoste, Boots, The Kooples, Lancôme, Peloton and Lidl trust YOOBIC to connect their organization. To find out why, book a demo!