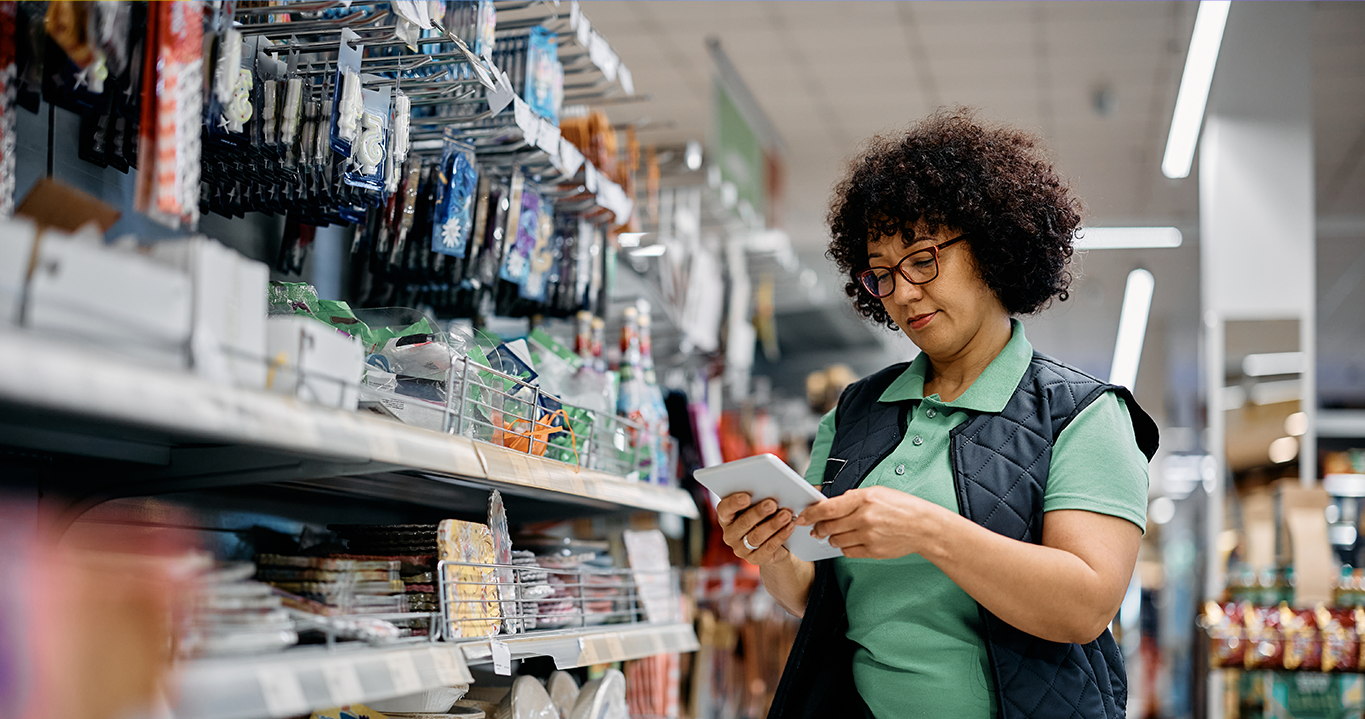 With a possible recession looming and likely to bring cost-cutting mandates, retailers are constantly under pressure to be more agile, resilient, and operationally efficient.
But there is no realistic way to do more with the same or fewer resources, the only viable strategy is to work smarter and gain business efficiency. The next question is, what part of a retail organization can be leveraged to drive business efficiency and really make a difference?
This is where frontline teams come into play. They are a huge reserve of productivity gains.
For decades, organizations have heavily invested - maybe over-invested - in their deskbound workers while overlooking their deskless workers in the field. Arguably, the potential of productivity gain at the HQs is nowadays fairly limited, while the frontline teams offer many opportunities to improve business performance, agility, and resilience.
However, the distributed nature of frontline teams makes onboarding, communications, training and development, and operational execution difficult to deliver, control, and manage. The lack of interaction and visibility into what's happening on the floor impair retail leaders' ability to improve performance at scale.
There are many areas where frontline teams' performance and productivity gains can be found. In this article, we'll focus on 5 of the most common and impactful ones for the business.


1) Onboard faster and better
Turnover in retail has always been higher than in other industries and it's unlikely that will change. The key to becoming an agile organization is onboarding new recruits better and faster.
Creating good onboarding paths and delivering them consistently across the network will help retailers fight the labor shortage.


2) Scale management and coaching
Managing and coaching across the network is an indisputable challenge but doing it effectively will go a long way in improving the performance of your frontline teams. In many instances, managers are not provided with the management tools and methodology to do a good job.
The ability to deliver management resources across the network, especially to store and area or district managers, is critical. In addition, facilitating and encouraging peer-to-peer mentoring
is a great way to empower and motivate team members, and uncover tomorrow's leaders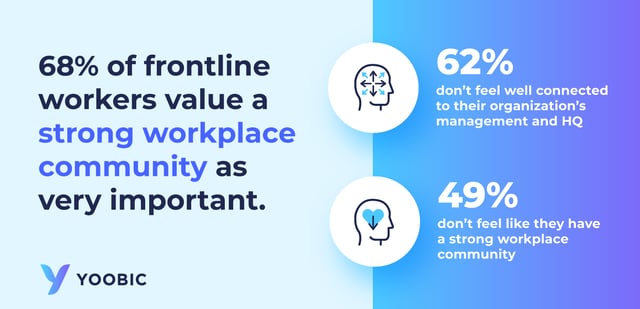 3) Communicate across the organization
There is a prevalent feeling among frontline teams that they are disconnected from HQ, and they do not feel heard or valued. A 2022 survey found that 62% of frontline workers don't feel well connected to their organization's management and 49% don't think that onboarding prepared them well for their job. This can create a lack of engagement and understanding of the company mission and strategy that will impact sales performance.
Creating a robust and real-time communication channel that connects all employees, managers, and HQ will foster a sense of community and belonging that can motivate your employees and boost sales.


4) Skill and upskill in the flow of work
Frontline employees are also "knowledge workers" when you think about it. They are brand ambassadors who serve increasingly knowledgeable customers. Not being properly trained to perform the job well will frustrate both your customers and your employees.
Training and developing frontline teams effectively and regularly with adequate microlearning in the flow of work will shape your employee and customer experience.
Related article: 4 Strategies to Boost Frontline Team Performance Through Learning
5) Tap into frontline employee knowledge
This might be the most underused resource: leveraging the knowledge of frontline workers. They serve customers all day long, getting feedback on the brand and its products, and they have great ideas. But more often than not, frontline teams' knowledge is not shared across the organization - neither with HQ teams or with their peers.
The ability to create a user-generated knowledge base or resource library like an employee Wikipedia with learnings, tips, and best practices is a huge untapped source of performance and productivity gain.
---
You may agree with our top five recommendations to unlock frontline teams' potential but struggle to see how you can possibly bring this to life without significant investment and resources. This requires a focus on employee engagement, communication, and collaboration, coupled with a tech-forward approach to employee empowerment.
Luckily, this is now possible through the adoption of a Frontline Employee Experience Platform (FEXP), a solution that empowers frontline teams to operate more effectively — elevating the employee experience, boosting productivity, heightening the customer experience, and driving better results for your business.
An FEXP - the next generation of Digital Workplace - can empower you to:
Bridge the gap between workforce orchestration, execution, and employee experience
Provide teams with a digital workplace app designed to facilitate daily communications, training, and task management
Designate a space where people can connect with each other and their leaders to build a sense of company community
Download our new guide to learn everything you need to know about Frontline Employee Experience Platforms.