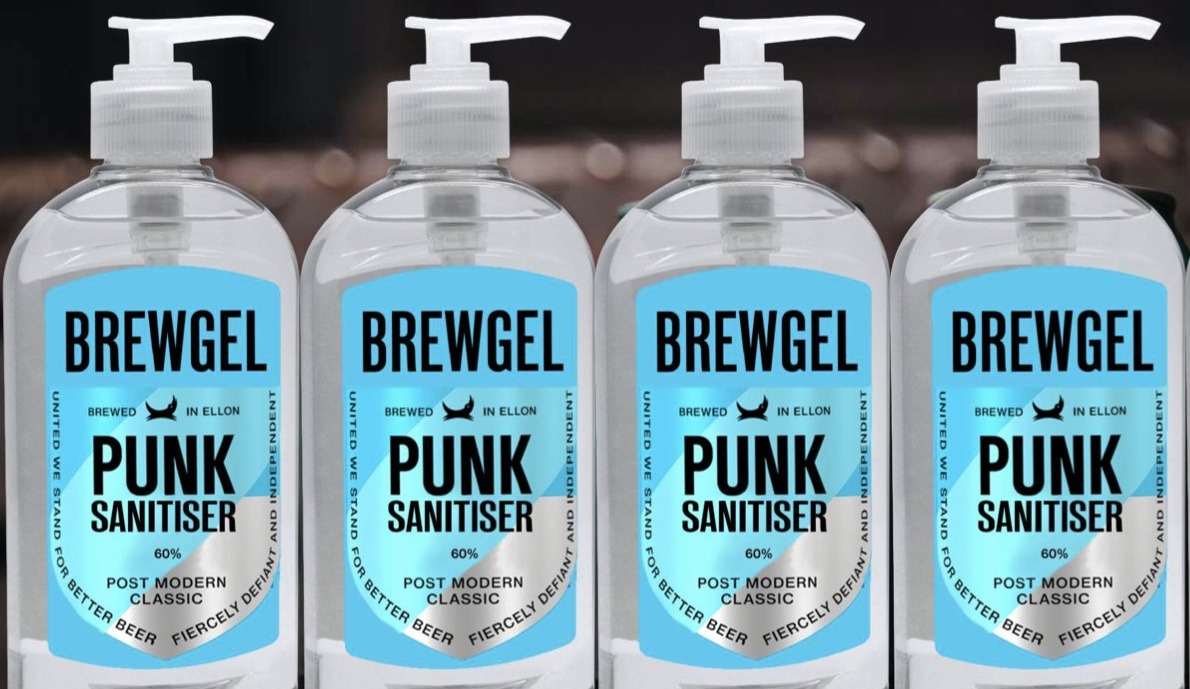 Like many industries, retail and hospitality are really feeling the strain right now. A lot of stores are reducing their opening hours or closing down completely, with very little idea of what the future might hold.
Worrying though the coronavirus crisis is, it gives us a lot of hope to see so many companies adapting to the current climate and stepping up to the plate to support those who need it most.
Here's how some retailers, brands and hospitality chains are leading the charge:
Diverting resources for the greater good
The coronavirus crisis is hitting everyone hard, in all aspects of our lives. It's so important that we all do what we can to look after each other - and some brands are going above and beyond for the cause.
Naturally, one of the biggest issues facing us at the moment is a lack of medical and hygiene supplies. To help combat this shortage, several brands are taking the initiative to divert their resources to what is most needed right now.
Due to mass panic-buying, hospitals are already struggling to get hold of that increasingly rare but equally necessary product: hand sanitizer.
That's why leading luxury conglomerate LVMH has diverted its factories from producing perfume to producing hand sanitizer, and donating it to French health authorities, free of charge.
Alcoholic beverage manufacturers such Pernod Ricard and Brewdog are following suit.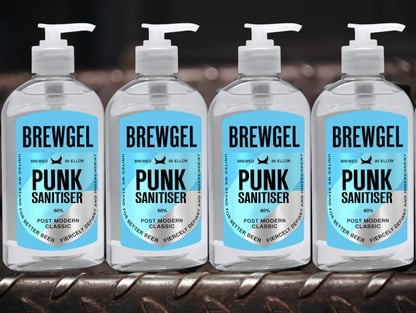 Source: Brewdog
Meanwhile in Italy - one of the worst-affected countries in the coronavirus pandemic - textile companies Miroglio and Artemisia, as well as cycling clothing brand Santini, have switched to manufacturing face masks and other medical supplies.
The willingness of these brands to adapt to this new reality by shifting operations to something entirely different shows the community spirit that we really need to see.
Safeguarding their employees' livelihoods
A lot of people have already lost their jobs in the retail and hospitality sectors due to everything shutting down. Thankfully, a lot of companies have put measures in place to protect their employees as much as they are able to.
Retailers and brands as wide-ranging as Nike, Pandora, TJ Maxx, IKEA, the Kering Group and the MF Brands Group (Lacoste, The Kooples, Gant, Aigle) will all be paying their staff during this period of closures.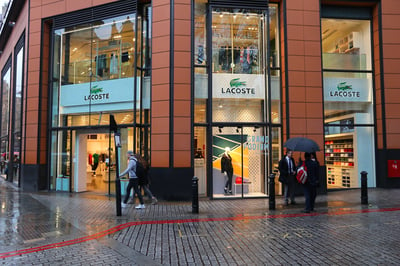 This is particularly notable due to the fact that until now, many retailers did not even have a paid sick leave policy.
The severity of the crisis has galvanized employers to update their policies. From Apple to Walmart to Starbucks, huge names are now changing their ways, meaning their employees no longer have to fear losing their jobs if they get sick.
Some are also finding other ways to keep their staff in work. Department store John Lewis, for example, has moved 400-500 employees to their partners, Waitrose, to tackle the demand in grocery retail. Limiting redundancies wherever possible is another way to keep things running as smoothly as possible for all involved.
Contactless deliveries
It's no secret that the hospitality industry is really suffering. With the public encouraged to practice social distancing, most bars, cafes and restaurants have been unable to keep their doors open.
Thankfully, we live in the age of home deliveries.
The likes of Deliveroo, Uber Eats and Just Eat are helping to keep those businesses (and themselves) going by offering contactless deliveries.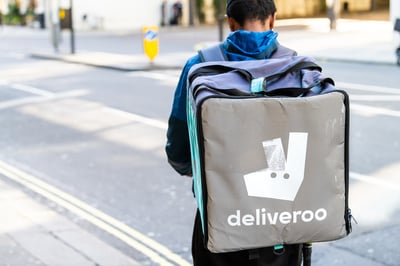 Upon the customer's request, food can be left on the doorstep or in another safe place; the courier then rings the doorbell to alert the customer to its arrival. This minimizes physical contact, keeping both the customer and the courier safe.
Prioritising the most vulnerable in society
We're sure you've all seen quite enough photos of empty supermarket shelves on social media to know that panic-buying has been one of the biggest issues facing us since the crisis began.
To make sure that the most vulnerable in our society are catered for - namely, elderly and immunocompromised citizens - many supermarkets are rationing items, usually to no more than 3 per shopper.
In addition, most now have specific hours of operation dedicated to serving these vulnerable customers, ensuring that the level of risk to the shopper is limited, they are able to get everything they need, and the stores are not totally overwhelmed.
Related: How to Support Grocery Store Employees During the Coronavirus Crisis
Showing appreciation for those on the front line
We must not forget the true heroes of this crisis: healthcare professionals.
We owe so much to the doctors, nurses, pharmacists, hospital and care staff that work tirelessly to treat patients and look after vulnerable people. Yet they are the ones getting the worst deal here; working around the clock, putting themselves and their families at risk, and not getting much back in return.
That's why many retailers and hospitality chains are now offering special discounts for healthcare professionals.
Whether it's restaurants like Leon and Pret a Manger, or even retailers like Hotel Chocolat, offering discounts to NHS staff in the UK, many are doing what they can to show their appreciation.
Similarly, supermarkets such as Morrisons are setting aside a dedicated shopping hour for NHS staff, just as they are doing for vulnerable customers.
---
We know that none of these things will magically fix the crisis we're all facing today. But we do think it's a sign that, not only will retail and hospitality survive these tough times, but that more importantly, we should have faith in humanity. When times are hard, it's up to us to help each other - and it seems that retailers are taking that very seriously.