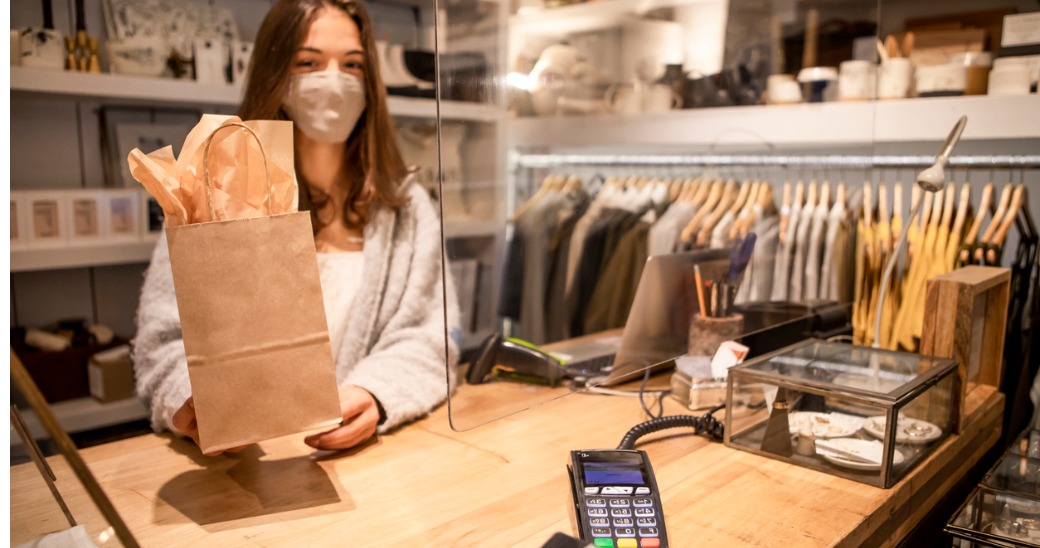 These days, stores are under more pressure than ever.
Foot traffic is down.
Fewer retail employees have returned to work.
And with implementing the multitude of COVID-19 health and safety guidelines, workloads are bigger than ever.
Operating a retail store now comes with a longer list of challenges, costs and risks compared to the start of 2020.
Each store must be converting as many browsers into buyers as possible, or risk being shuttered. After all, cutting costs is priority #1 for for retailers across the board.
So what to do when you notice store performance is starting to slip, or isn't where it needs to be? Give them the chop, or give them a change to improve?
Before putting underperforming stores out of their misery, consider this.
Even the slightest incremental improvement in sales from underperforming stores can have a snowball effect and grow sales across the entire network.
And let's face it, we're living in a time when retail sales growth could not be needed more.
Retailers may not have given much thought to the reasons why stores perform poorly. It's easy to blame consumer hesitancy to return to their old shopping habits and the resulting decline in foot traffic.
But what about a lack of support?
Any store can shine if given the chance.
Here are 4 ways retailers can increase sales in underperforming retail stores in the COVID-19 era.
1) Increase remote and in-person store visit frequency.
Correcting execution errors. Training staff on retail sales techniques. Sharing best practices.
These are all things that should happen during a store visit. If an area manager is focusing their limited time on visiting the highest performing stores, poor performers are massively disadvantaged.
What if area manager travel is limited or banned outright? Start using remote store visits.
Related: 6 Reasons to Start Using Remote Retail Store Visits in the COVID-19 Era
Remote store visits give area managers more time to support underperforming stores in their territory, all from the comfort of home.
They also give area managers more visibility into how each store is performing, so they can focus their limited time for in-person visits on the stores that need it most.
To find out if low visit frequency could be a reason some of your stores are struggling, cross-reference the number of store visits made to a store with low sales, conversion rate, basket size, etc.
Notice a correlation between fewer visits and lower KPIs? That means there's also a correlation between fewer visits and poor sales performance.
Issues are not being resolved, and this damages sales.
To fix this, realign your area managers' priorities to visit poor performers more frequently- whether it be remotely or in-person.
2) Foster a sense of community between stores to empower, motivate and increase productivity.
Ask anyone who's ever come close to failing math class - simply working harder and piling on the pressure is incredibly demotivating if you don't understand the material to begin with.
Sometimes, help from a peer who's been there can make a world of difference.
Every sales associate is sitting on a goldmine of knowledge.
They've seen it all - from the best way to handle difficult customer situations to setting up planograms faster.
Sharing these best practices between stores creates a sense of community. Feeling connected to a supportive community is empowering and motivating.
A motivated employee is a happy employee. Turns out, a happy employee is also a more productive employee.
A study by the University of Warwick confirms this: happy employees are 12% more productive than their gloomier peers.
Pro tip: Use a mobile-first newsfeed where store teams can see what their peers in other locations are up to, and share their own best practices.
3) Support flawless execution on daily tasks by making them a breeze for store teams.
There are far fewer retail employees since COVID-19 began, with bigger workloads than ever before.
It's now their job to protect the health and safety of customers and their peers, plus daily store tasks and helping customers.
Without the right support, store teams just won't have time to get everything done.
And that means customer experience slips and sales suffer.
Spending time with customers is the best way to grow sales, and doesn't leave store teams time for much else.
To avoid losing sales because store teams are overwhelmed with responsibilities, retailers need to make it quick and easy for store teams to execute tasks perfectly.
A few questions to help you determine if you're giving your stores the level of support they need are:
How are instructions sent to stores? Could they be confusing to overloaded employees?
How do store teams ask for clarification on instructions or report missing or damaged POS material?
How quickly do they get a response?
How quickly are issues resolved?
4) Give the store manager extra support to turn things around.
The weight of poor performance will always fall on the store manager's shoulders.
A lack of training on how to coach and manage sales associates could be a reason sales are down. To rectify this, store managers will need extra support from their area manager.
Help the store manager, and help the entire team.
Make sure store managers have real-time access to their store's KPIs like conversion rate, average transaction value and basket size. Now they'll be able to correlate the store team's activities to tangible results.
Even better, find new ways to actively involve the store manager in improving their team's performance.
Sending store managers regular self-evaluations and even having them complete remote store visit checklists are easy ways to get store managers involved so they can see the progress they've made.
Stores still matter in the COVID-19 era. They give us the human connections and experiential escapes that make up that retail therapy fix we've all been craving.
So while times might be tough for brick and mortar stores, with the right support, every store can perform better than ever.
---
Give every store the tools they need to succeed, even with all the challenges COVID-19 has to throw at them. See how YOOBIC can help your stores perform their best in your own personalized demo!