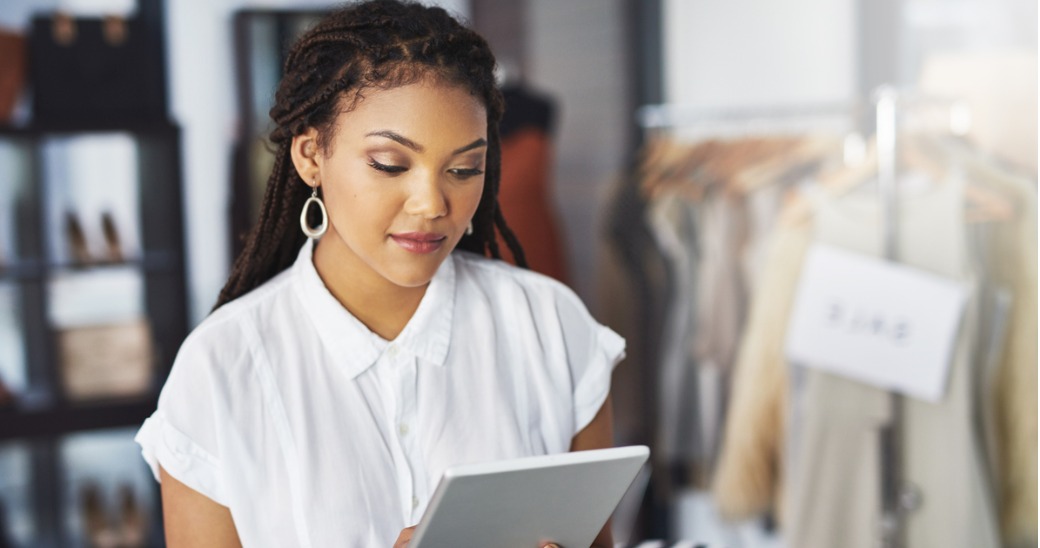 The day-to-day life of a retail operations director has never been easy. With so many different plates to keep spinning and the responsibility of an entire store network resting on your shoulders, it can be difficult to keep things running smoothly.
But in 2020, everything has been kicked into overdrive. The COVID-19 pandemic has thrown the retail industry into crisis mode, and operations professionals have been left wondering - where do we go from here?
Here are 3 key challenges facing retail operations directors in the post-COVID-19 era, and how to deal with them like a pro:
#1: Lack of visibility into in-store execution
Even before the pandemic, retail operations directors couldn't be everywhere at once. To a certain extent, they had to rely on store teams to communicate what was happening at store level.
And now that stores are operating on a reduced rota to minimize health risks, it can be difficult to determine how well stores are adjusting to post-COVID-19 operational requirements.
When you can't just drop by a store to check in and see if they need any extra support, and nobody working there has time to update you because they're run off their feet, standards can slip.
And in this tough period, retailers simply cannot afford for that to happen.
How to overcome it:
To make things work in this new reality, communication has to be a two-way street.
Give stores a voice so that they can share key information on store operations - such as confirming the proper implementation of visual merchandising guidelines, sharing sales figures, or giving feedback on which products are selling well and which aren't.
This promotes a sense of trust between stores and HQ, and gives retail operations directors a clear overview of what is going on across their network.
RELATED: 5 Reasons Why Visibility into In-Store Execution Is a Game Changer for Retailers
#2: Not being able to visit stores
Right now, it's neither safe nor practical for operations managers to visit stores. But store teams still need support, and HQ still needs to know how each site is performing.
Without the reliable process of in-person store visits, information could get lost or be transferred incorrectly. This puts a lot of pressure on area managers - who can't help not being able to visit stores in person - and store teams, who are already stretched too thin as it is.
How to overcome it:
Remote store visits - a digitized process which allows operations professionals to carry out all the regular checks, without actually being in the store - are the most practical option. They limit face-to-face interaction and keep everybody involved safe, from HQ to store teams to customers.
Asking for updates on a store's progress encourages store teams to reflect on their performance, and figure out what they've been doing well and what they might need to improve.
Remote store visits are also a way of future-proofing your business. Nobody can predict exactly what the fallout will be for retail post-COVID-19, or what challenges might be coming next. Implementing a remote store visit process is a long-term solution that will save retailers time and money.
RELATED: Best Practices for Remote Store Visits & Audits in the COVID-19 Era
#3: Motivating the team from afar
Managing employees is more than just about carrying out evaluations - it's about seeing which members of staff are excelling and rewarding them, listening to their feedback, and forming strong working relationships with them.
Having to work remotely makes maintaining this connection difficult for retail operations directors.
The kind of insight you get from meeting with store teams and area managers in person can be hard to replicate via emails or instant messaging. The nuance can be lost, and there are often small things that people would mention in passing during a face-to-face conversation that they wouldn't bring up in an email.
How to overcome it:
Working relationships across all industries have been challenged this year, but not being able to see your colleagues in person doesn't mean that team morale needs to dip.
The best way to ensure that your employees feel seen and heard is by keeping everybody in the loop and showing them that communication with stores is your top priority.
Better yet, create a dedicated space for motivating your teams and recognizing their achievements. Whether you're organizing friendly competitions between stores or celebrating a particularly well-performing store for the entire network to see, it all helps to maintain a high level of engagement amongst your frontline employees.
RELATED: How to Engage Your Teams With Internal Communications
---
Being a retail operations director is hard, but it's much easier with the right tools. Download this free Ebook to learn which 4 things to change about store operations to turbocharge performance - while keeping costs low.