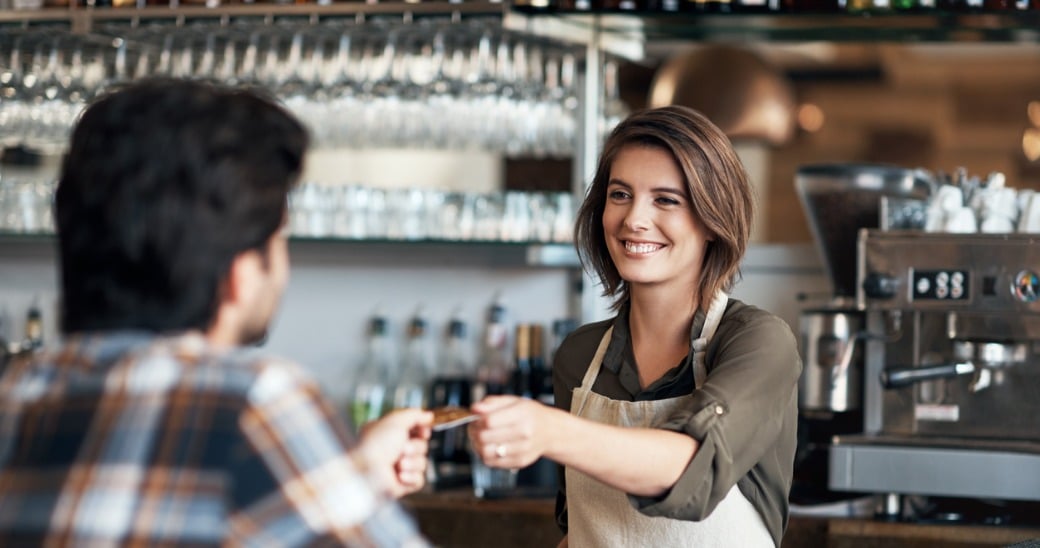 Employee engagement is one of the retail and hospitality industries' favorite buzzwords. And yet, unengaged frontline employees continue to cost $7 trillion globally every year.
So why are frontline workers so prone to feeling disengaged from their work? Quite often they feel isolated due to their colleagues being dispersed across so many different locations; they have several competing priorities, including studies and other jobs; and perhaps most of all, they feel unimportant, under-appreciated and replaceable.
And of course, there's the added stress that COVID-19 has brought to frontline workers across every industry. With staff under such immense pressure, keeping them engaged and empowered is a necessity.
Here are 3 reasons why investing in frontline employee engagement is the smartest thing you can do in 2020:
RELATED: [Infographic] How to Engage Your Retail Employees
#1 Engaged frontline employees are more efficient and productive
It's always been the case that frontline employees, particularly those in retail and hospitality, have a hectic working day. With such limited time to complete a lot of different tasks, there's very little room for error.
And in the COVID-19 era, it's even more challenging. Frontline employees have to be constantly on the lookout for changes in policy or guidelines that might alter how they operate. On top of that, there are fewer employees on the rota with heavier workloads, which means that productivity and operational efficiency are more important than ever.
An engaged frontline worker, on the other hand, is responsive to change, is able to adapt quickly to new guidelines, and keeps up to date with the latest communications.
But an engaged workforce isn't something that just happens - it's the responsibility of the company to create and maintain that engagement. It's important to take into account that frontline employees are often part-time, with other competing priorities such as other jobs or studies.
That means HQ should invest in making operations as straightforward as possible for their employees - no confusing messaging, no outdated, paper-based procedures, no complicated store visit forms. The simpler you make it, the more responsive and productive your frontline employees will be.
Top tip: Keep your deskless workers in the loop with a mobile-first communications platform, ensuring they never miss an update.
RELATED: 3 Top Tips For Making Internal Communications Work For Your Deskless Workforce
#2 Engaged frontline employees are better with customers
Customer experience is what sets brick-and-mortar retail apart from online shopping, and what makes dining in a restaurant so much better than ordering in. And more often than not, the interaction between customers and employees is what makes or breaks a customer experience.
Since the COVID-19 pandemic hit, the idea of customer experience has taken on new resonance for consumers. Many people are hesitant to even leave their homes, let alone dine in busy restaurants or shop in-store. So for those that do decide to venture out, the experience has to be worth their while.
That means frontline workers have to pull out all the stops to create a safe and pleasant atmosphere for customers, and provide them with something worth leaving the house for.
An engaged employee will go above and beyond for every customer, leading to increased conversion rate, basket size and customer lifetime value. This is what retail and hospitality frontline staff do best, after all - connecting with customers should be the most important part of their day. And that interaction is all the more important now that in-person experiences are few and far between.
Engaged employees are committed to helping customers, and employers can nurture this in their staff by showing them the meaning behind the valuable work they do every day. Sharing sales stats, for example, or success stories of branches that are doing particularly well, helps remind frontline staff that their contribution matters.
Top tip: Giving deskless workers the tools and tech they need to complete tasks quickly and efficiently will give them more time to spend with customers.
#3 Engaged frontline employees are less likely to turnover, which cuts costs
Did you know that because of the coronavirus crisis, 81% of retailers expect their employees to quit halfway through this holiday season?
Unfortunately, employee engagement budgets were the first to be slashed when companies were forced to tighten their belts earlier this year. And with in-person training and site visits no longer an option, frontline employees are likely to be left feeling unprepared.
But as we've all learned over the course of the COVID-19 pandemic, we don't have to be in the same room to help each other out. The new responsibilities and procedures thrust upon frontline employees can be overwhelming, but not if they're given virtual training to help them get to grips with this new way of operating.
Prioritizing that connection with frontline staff now leads to fewer costs later on - not just in monetary terms (rehiring and retraining) but also the cost of losing that employee's knowledge and experience, and the inevitable decline in customer satisfaction that occurs alongside staff turnover.
By investing in training and engagement, companies can show their frontline staff how their daily actions contribute to the bigger picture, and they will see that their employer values them and cares about their professional development.
And with that kind of support, your employees will feel prepared to take on whatever else 2020 might throw at them.
Top tip: Motivate your frontline employees with gamified microlearning, rewards and recognition of their achievements.
RELATED: How to Improve the Retail & Hospitality Employee Experience