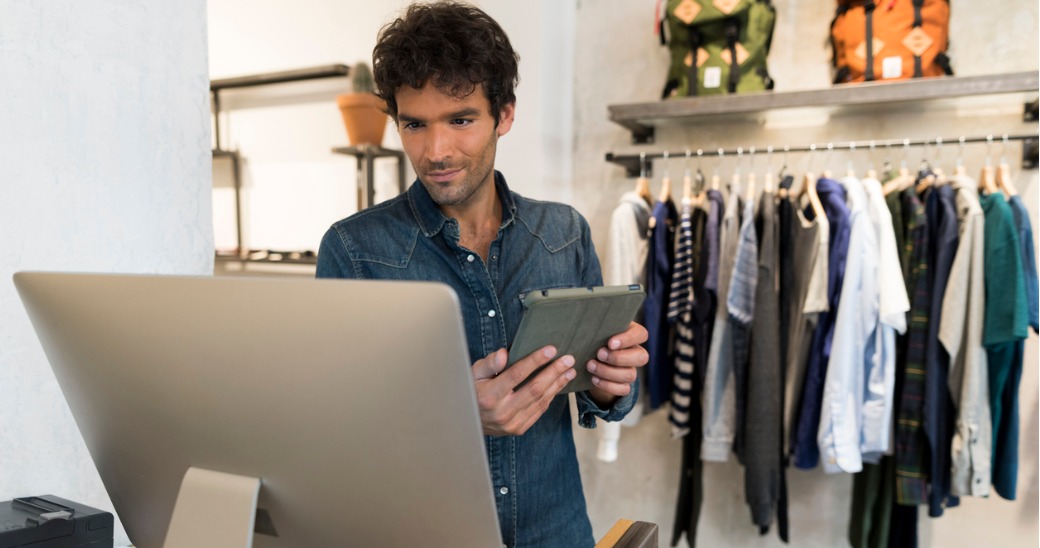 Clutching clipboards, filling out checklists and typing up visit reports in the car are all part of another day in the life for area managers doing store visits.
Sure, store visits are time-consuming, but if it ain't broke, don't fix it… right? Wrong.
Short on time? Watch this short video summary instead:
We've seen so many retailers digitize their in-store shopping experiences to remove friction from the customer journey, but behind-the-scenes operational processes have lagged behind.
Related: The Complete Guide to Retail Store Visits and Audits
But retailers shouldn't just be thinking about digitization because everyone else is doing it and it's the inevitable way forward.
Retailers should digitize operational processes like store visits because in the same way digitization removes friction from the customer journey, it also removes the friction involved in running a store for store teams, area teams and head office.
And ultimately, that means a better in-store experience for everyone.
Below are our top reasons why your business should switch to a digitized store visit platform:
Because digitized store visits improve store compliance, and store compliance is key to customer satisfaction.
It might seem that an internal process like a store visit has little to do with the customer, but let's remember what the goal of this process is: to ensure that all stores are presenting the best possible brand image to consumers.
Related: 5 Common Problems with Store Visits and How to Fix Them
And in this day and age, you really have to go the extra mile to catch - and keep - people's attention.
With the convenience of online shopping changing consumer behavior, shoppers need an incentive to come into stores. They need something that their laptops can't provide them with - an experience.
And what kind of experience are they getting if stores aren't uniformly compliant with VM and operational guidelines?
If it looks as though your brand doesn't care how its stores look or how its staff conducts itself, customers will look to spend their money elsewhere.
A digitized store visit process reduces the likelihood of human error and gives area managers a standardized procedure to use in every store.
That makes easier to improve store standards across the board, ensuring that your customers come back time and again to enjoy a stress-free shopping experience.
Because digitized store visits make area managers more efficient
The real problem with the way most store visits are conducted is that they are inefficient.
Area managers have a lot of stores to get through, and being bogged down with laborious admin tasks at each branch means they're not really focusing on how to improve stores, being more concerned with completing the forms and moving on to the next visit.
Having no set system for collating all of this data can cause a lot of confusion. Reams of paper with various checklists and forms to fill in, alongside information sent intermittently via email or text, makes it difficult to actually implement improvements.
If there's no cohesion to store visits, there's bound to be a lack of cohesion in-store.
With a digital store visit tool, however, everything can be easily collated in one place. Area managers can complete store visit checklists, upload photos of displays, set tasks for store teams and give them overall scores, all without the time-consuming process of recording it all manually.
Because digitized store visits save time that area managers can spend on coaching store teams
Store teams think of store visits as stressful and inconvenient trials designed to test them. This attitude, though perhaps understandable, certainly doesn't help the process.
Visits from area managers should make your teams stronger - after all, they provide a chance for managers to pass on their expertise to the teams and make them better at their jobs, which will ultimately increase sales.
A more efficient process frees up extra time for area managers to spend on training teams, as well as listening to their feedback and finding out how they think store performance could be improved.
The more effort you put in with store teams, the more you will get back from them.
Going digital also means that team members can take a more active role in store visits.
If all team members have access to the digitized platform, they can view and complete the tasks set for them immediately. As a result, they'll feel like they are part of a collaborative process, rather than being dictated to from on high.
---
Want to learn more about improving store visits? Download the Ultimate Guide to Improving Store Visits!