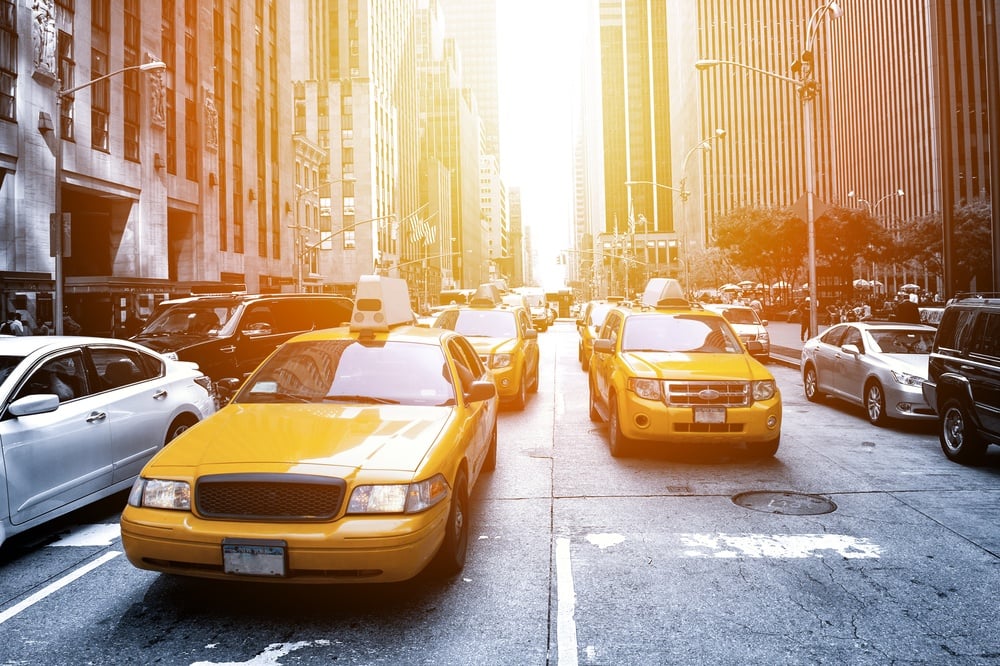 After opening our New York office just a few months ago, our team is already warming up (just kidding) to their first NYC winter and are thrilled to be attending NRF's Big Show from January 13-15.
2018 has been a disruptive and exciting year for retail and NRF's Big Show promises to continue that trend.
Here are 3 big themes we expect will be a huge part of the show and why they mattered in 2018.
1) The physical store as immersive brand theatre
Not only did 2018 see the trend of direct-to-consumer brands opening physical stores continue, but some retailers upped the level even further by creating concept stores with the sole purpose of immersing customers in their brand story.
Consider Nike's newest 68,000-square-foot store in NYC and Levi's new Times Square flagship - not only can shoppers get personalised products, custom designs and access to unparalleled face-to-face expertise, but they can also experience two of America's most iconic brands like they would a museum.
Retailers, even ones who were formerly online-only, understand that the physical store creates lasting and meaningful experiences for customers. But the most innovative also understand that connecting with consumers is most important of all.
Redefining the concept of the store is the result of a persistent focus on forging meaningful consumer connections, and with Chip Bergh, Levi's CEO and President, as a speaker and Honoree at the Big Show, the store as a theatre promises to be a main takeaway from the event.
2) AI, and how it's making retail more human
Asking a robot to bring you that pair of shoes in your size may be what most of us think of when we read the words "retail" and "AI" in one sentence.
But this year we've seen retailers using AI in more subtle ways to make shopping faster, more efficient and more enjoyable.
Standard Cognition's cashierless store technology uses AI to make it possible to check out without scanning, a mobile app or facial recognition technology.
Sephora uses AI and AR to match shoppers with the right foundation for their skin tone.
Sure, these uses of AI are disruptive - but only to people who really like waiting in long lines and people who like buying the wrong colour foundation. The most innovative retailers use AI to remove points of friction from the shopping journey, giving shoppers more time for, well, shopping, and for interpersonal connections with store associates.
A year ago, AI was disrupting retail as it was still so new. But now, disruptive isn't quite the right word, because AI is making retail better.
3) The importance of hiring, training and retaining the right store associates
Last year, 1/4 Americans worked in retail, and a million more people are projected to be working in retail by 2022.
Store associates have insight into customer experience and behaviour that higher-ups sometimes lack. Their knowledge and advice is a huge part of what makes the physical store so immersive.
And often, employee job satisfaction is a direct indication of customer satisfaction, too.
2019's Big Show includes sessions titled "How store associates will make/break your CX transformation", "The undeniable link between employee experience and customer experience" and the "Store associate of the future", so we expect to see the show and speakers reflect a new focus on rethinking what it means to work in a retail store.
--
Will you be at NRF 2019? We'd love to meet you! Drop us a line to talk retail, customer experience and store operations over a coffee.