For any successful franchise owner, the goal is to expand your network. Opening more branches is exciting, but this is where many companies hit a wall. The more people are involved in a franchise, the more difficult it is to keep things running smoothly - especially if you're going international.
So how do you go from running 30 stores to 50 stores, 50 stores to 100 stores and beyond?
Worry not: here's our handy guide to scaling your franchise without experiencing any kitchen nightmares.
1. Don't let the important things slide
Reputation is everything in hospitality, especially when it comes to health and safety standards.
If someone gets food poisoning in one of your restaurants, chances are they won't return to any of the branches, ever again. They'll probably tell their friends not to go there either.
But with a large number of restaurants, it can be difficult to gain visibility into how well regulations are being implemented at each and every site, or to fix things if standards are slipping.
To make sure all branches are up to scratch, there should be ongoing health and safety training incorporated into the staff's routine. Rather than giving a new employee one day of training and then expecting them to know everything, it's much more effective to give every employee (no matter how long they've been there) regular, bite-sized chunks of microlearning.
Related Ebook download: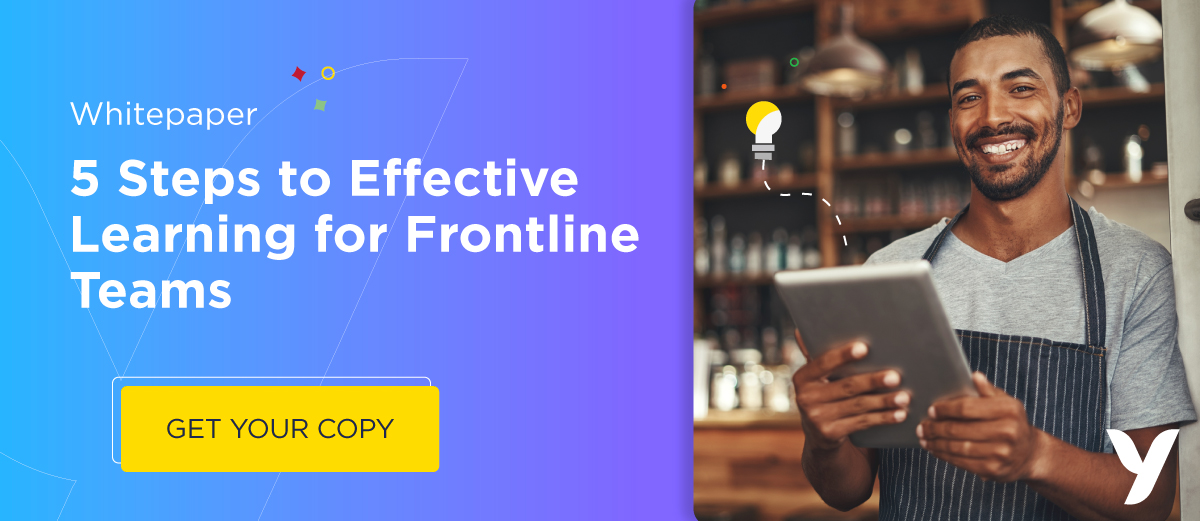 2. Your network should run like a well-oiled machine
The bigger your franchise becomes, the more friction you will experience in day-to-day operations. That's just part and parcel of relinquishing a certain amount of control and scaling your business.
But sometimes, this friction can cause major issues. Recently, global supply chain disruption has left many restaurants struggling to operate with scarce resources and soaring food prices.
And let's not forget the great KFC chicken shortage of 2018: in the UK, more than 500 of their restaurants were forced to temporarily close due to some "teething problems" with their new delivery partner.
Needless to say, it wasn't great publicity for the chain. And although it didn't do any lasting damage to their reputation, it must have lost them a significant amount of money. After all, there's not a lot a restaurant can do without any ingredients!
Often, obstacles like this are caused by a breakdown in communication. Even with circumstances beyond an individual brand's control, like the recent worldwide supply chain disruptions, having disjointed communication networks makes managing the situation far more stressful. Old paper-based systems, for example, can leave quite a lot of room for error, and make it difficult to get issues resolved as quickly as they need to be.
Consolidating everything into one intuitive platform is the best way to keep everyone on the same page and avoid this pitfall.
Related: Restaurant Recovery: 4 Ways to Cut Costs and Boost Performance
3. It's important to retain a strong brand identity...
The beauty of a restaurant franchise is that you can grow as a corporation within a corporation.
But again, the more branches you have, the more difficult it becomes to hold onto the core values that helped you become successful in the first place. Franchisees may want a certain amount of control over the way they run things, and that's fine, as long as the brand identity you spent so long cultivating remains intact.
For HQ and area managers, that means regularly checking compliance with operational standards. Not every branch has to look identical, but the fundamentals should match up with HQ's vision of what the brand should be.
A great example of this is the Domino's-owned franchise Happy People Pizza. They empowered franchisees to work autonomously whilst maintaining brand quality expectations using a streamlined task management app connecting each branch to HQ. Branches are assigned a daily task to take a photo of a pizza using the app and submitting it for review, so that HQ teams can ensure that pizzas toppings are consistent with company standards.
Related: How a Digital Workplace Reduces Operational Costs for QSRs
4. ...But remember that every branch is different
Whilst it's important for brand identity to be consistent in terms of the big things - we're talking layout, promotional materials, logo usage - no two restaurants in a franchise are exactly the same, and there are certain things that should be adapted accordingly.
On a smaller scale, this could be as simple as ordering more cartons of oat milk in branches often frequented by vegans, or providing a more extensive children's menu in family-friendly areas.
On an international scale, you need only look to McDonald's for inspiration. Of course, you can get a Big Mac pretty much anywhere, but the menu varies slightly from country to country.
The world's most famous restaurant franchise has a presence in 120 countries, and they know that tastes differ depending on location. In China, you can treat yourself to a mashed potato burger, or perhaps a bacon, macaroni and cheese toastie. Canadian customers might crave a McLobster, whilst the Brits are happy with a bacon roll.
In fact, these differences aren't just a cultural necessity - they're an opportunity to create a lot of buzz around your brand. The idea of an item being "exclusively" available in just one place makes curious consumers want to try it even more, perhaps even going out of their way to hunt down those elusive items. In other words, it's a win-win!
---
To find out why restaurant chains including BurgerFi, Urban Plates, Hana Group and Domino's use YOOBIC to streamline their processes and assure quality as they scale their business, request a demo!