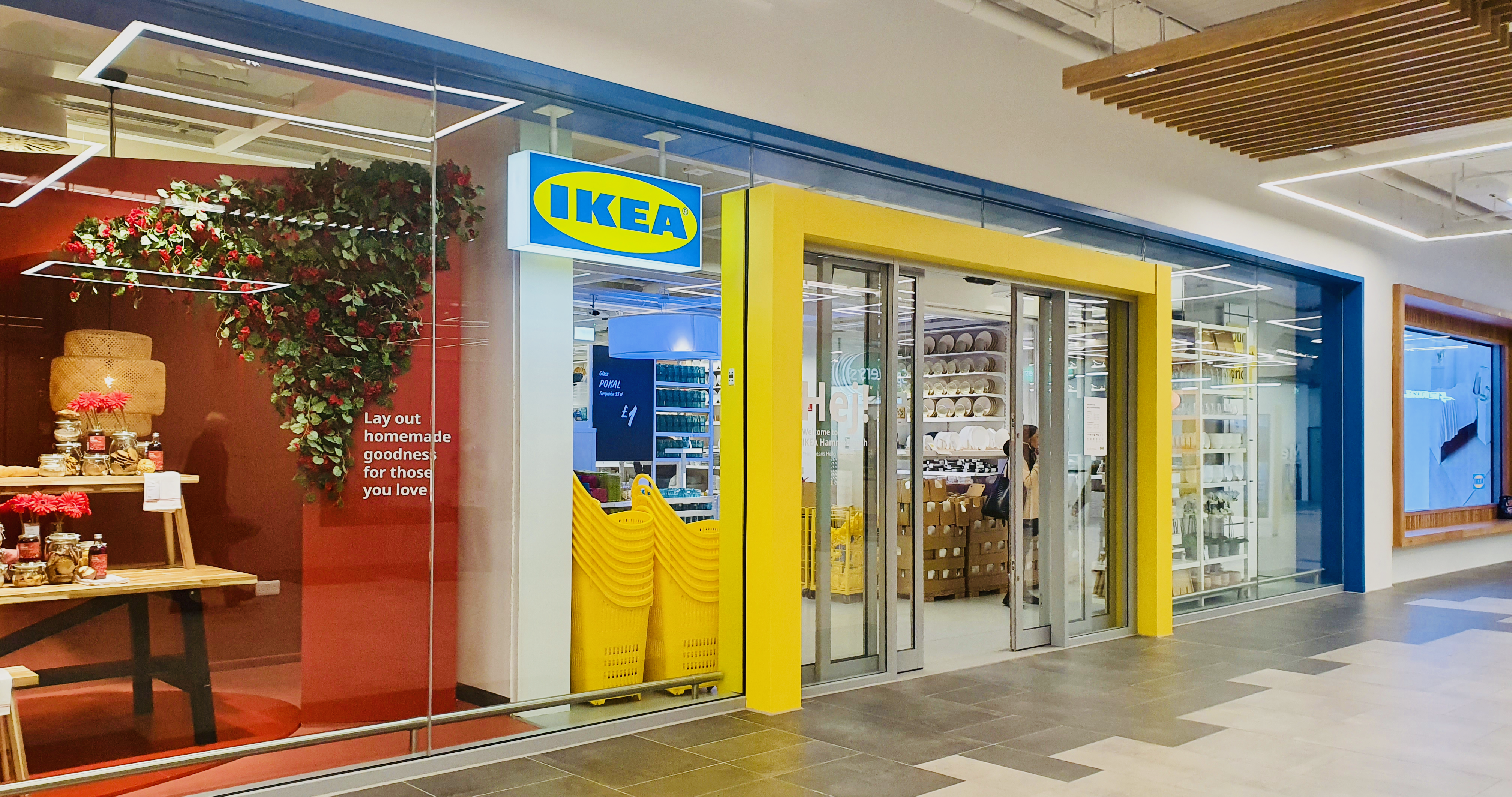 Ikea has opened its first small format city center store in the UK in Hammersmith, London! The new branch is focused on home accessories and furnishings and is about a quarter of the size of the traditional Ikea store.
But size isn't everything.
This store symbolizes Ikea's endeavor to reach out to a new demographic of customers. As our London office is located just around the corner, we couldn't resist wandering down to see what it's all about.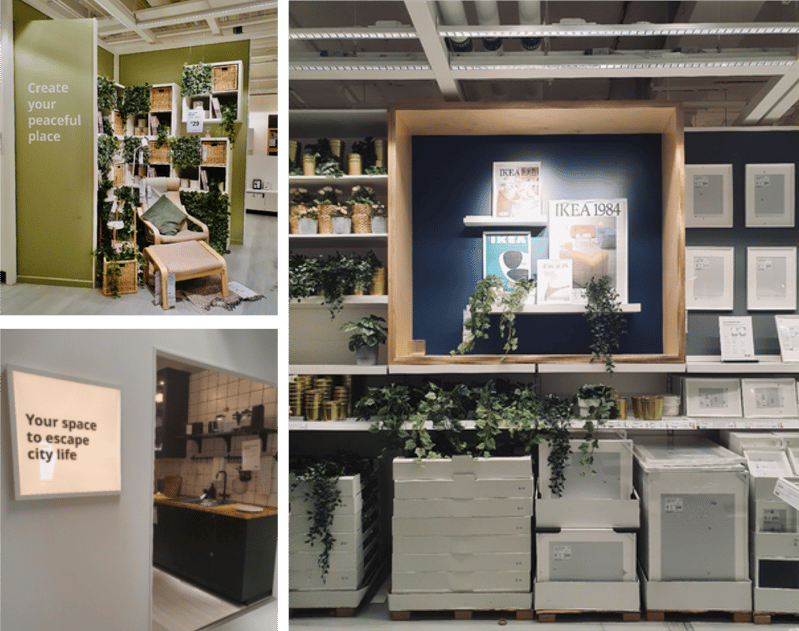 Nestled in a high street shopping center, the store is cashless and simple for city dwellers and commuters to swoop through after work or on a lunch break. It's also, dare we say it, instagrammable. There's a flower wall, hanging plants and a noticeable chunk of the 2,000 products on offer are available in hues of green and millennial pink.
This is a store designed for a new generation of Ikea shoppers: millennials and gen z. They live in the city, they don't have cars, they only pay by card and they're eco-conscious. Here's what we found when we went to check it out.
An immersive customer adventure
The appeal of IKEA is that it's an adventure. Sections of the store are laid out like rooms in a home, enabling you to envision what homeware products and design features actually feel like in a living environment. It's set up to immerse and inspire. This store is no different.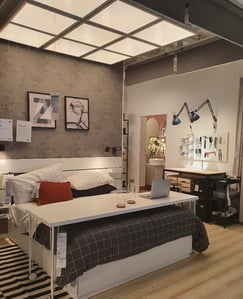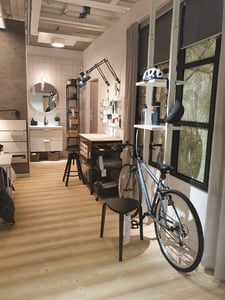 Over the two floors, customers are able to journey through a range of characterful staged home environments. The attention to detail is impressive, with a fridge adorned with magnets, a stacked up kitchen noticeboard and a glass of wine on the bedside table. The VM displays genuinely look lived-in and bring each product to life in a home environment.
As is typical for Ikea, products are grouped by their place in the house, so the customer journeys through store sections for dining rooms and tableware, living rooms, bathrooms, bedrooms and kitchens. In the basement, you'll find 'bargain corner', where you can pick up discounted stock, and there's also the usual restaurant and Swedish Deli with the famous meatballs.
Emphasis on sustainability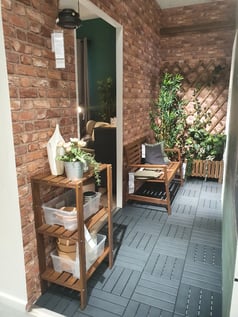 A considerable effort has been made to draw attention to Ikea's sustainability initiatives, particularly in the kitchenware area. Products like reusable water bottles and storage containers for plastic-free groceries are displayed next to prominent signage explaining how they can be used to live a more sustainable lifestyle.
There are kitchen set-ups with plant-based recipes on the notice boards, and a large advertisement for the in-store Swedish Deli recommends sampling the plant-based meatballs, highlighting that they have a carbon footprint 4% of that of the traditional meat version.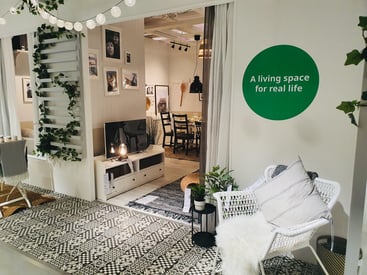 There are also stations in-store to recycle old batteries and lightbulbs, and signage highlights Ikea's efforts to use responsibly sourced materials in their furniture and use fewer raw materials. The store plays heavily into the interests of the eco-warrior.
DIY service with expert assistance
The customer journey is highly autonomous throughout the store. Self-service checkouts are on both floors, in addition to self-service ordering panels in the restaurant. There's a wrapping station so you can personally prepare your purchases with as much cushioning as you feel they need to be safely transported home via your commute.
A QR code near the store entrance encourages shoppers to download the Ikea app if they don't have it already. Customers can use the app to scan items and check stock availability, explore different color and size options, create wishlists and check items off their shopping list as they shop.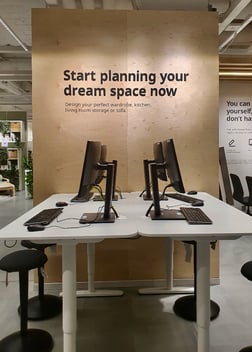 In the Design Studio, you can even create your own customized wardrobe, storage solution, sofa or kitchen on one of the desktop computers, before purchasing your creation then and there!
But this doesn't mean that the store teams take a backseat. In an environment which encourages customer autonomy, store team members take on a role as knowledgeable advisors and assistants.
They're on hand in the Design Studio to offer expert advice on how to create the best designs for your home and ready at the customer service desk to arrange for your favourite products to be delivered directly to your doorstep.
Conclusion
The opening of the Hammersmith small scale store demonstrates Ikea's efforts to evolve. They've reached out to a new demographic of young urbanites looking to create stylish and sustainable living environments within the city. Everything down to the tiniest details - a bike and cycling helmet in a living space display, an outdoor furniture selection catering to compact yards and balconies, exposed wood and graphic prints - shows they really know their audience.
It's exciting to see how the Ikea brand will continue to innovate and hook in new markets going forward,