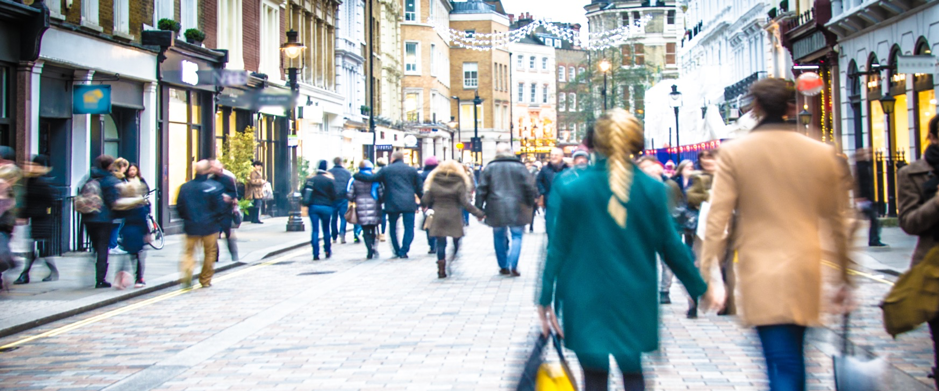 Black Friday. Two words that can strike both excitement and fear into the hearts of shoppers and store associates alike.
We all know how crazy Black Friday (and its younger sibling, Cyber Monday) has been in the past, and although 2020 will inevitably be different, its significance in the retail calendar remains.
The surge in store traffic at this time of year might not be as extreme this year, but some shoppers won't be deterred by the pandemic. And with all the extra measures that must be put in place to make their shopping experience safe, there's still a lot of strain on store teams.
For Black Friday 2020 to be a resounding success, it is essential to prepare sales associates for the big event. Here are some top tips for ensuring that your store teams rise to the occasion:
Start preparing early - like, really early
At least a month in advance, if not earlier.
According to the National Retail Federation, 40% of customers now start their Christmas shopping as early as October, and it is increasingly common for people to take advantage of Black Friday by buying most of their presents at a heavily discounted price.
This year, starting early is smart for a different reason. With limited numbers of customers allowed in stores at one time, and a whole host of other precautions to observe, the shopper's journey through the store will inevitably take longer than it used to.
To keep things running as efficiently as possible and not test the patience of their customers, stores must:
be fully briefed by HQ on what promotions will be offered and what targets they are expected to hit
determine which older stock needs to be cleared and strategize on how best to promote these products
take stock of inventory a couple of weeks before and anticipate which products might be in higher demand
make sure all in-store tech is functioning and up-to-date - nobody wants their POS system to fail them on the busiest day of the year
ensure all staff are fully trained on COVID-secure procedures and that there is enough PPE available
Spend extra time on staff training
Naturally, an increase in store traffic means an increase in workload for store teams.
Most retailers would usually hire extra staff in the run-up to Christmas, but in the post-COVID-19 era, companies have had to drastically downsize and work on a reduced rota.
But the number of sales associates you have isn't that important, as long as they've been properly trained in how to deal with the demands of such a huge shopping event.
A particularly important area for Black Friday training this year will be the ability to adapt to COVID-secure strategies. Consumers are looking to get in and out of stores as quickly as possible right now, and they will give up if store teams can't keep up with their demands.
From established options like click and collect to new additions like virtual queuing and curbside pickup, store teams will need to be able to deliver an impeccable customer experience in all its various forms.
RELATED: Why Every Store Needs Virtual Queuing This Black Friday & Holiday Season
Be ready for anything
Even if your store team has been prepped to within an inch of their lives, it is still possible for unexpected problems to arise on the day.
Granted, Black Friday isn't going to look like this in 2020:
But shopping in-store in the COVID-19 era brings its own unique set of problems, meaning store teams can still be overwhelmed and key details can still be overlooked.
That's why it's so important to have a contingency plan for any potential problem, no matter how unlikely. If you expect the worst case scenario and arm yourself accordingly, nothing can faze you - even shoppers arguing (2 meters apart, of course) over the last set of speakers or designer handbag.
---
"Fantastic results from our Black Friday campaign and thanks to YOOBIC they all launched on the same day, on time!" - The Foschini Group