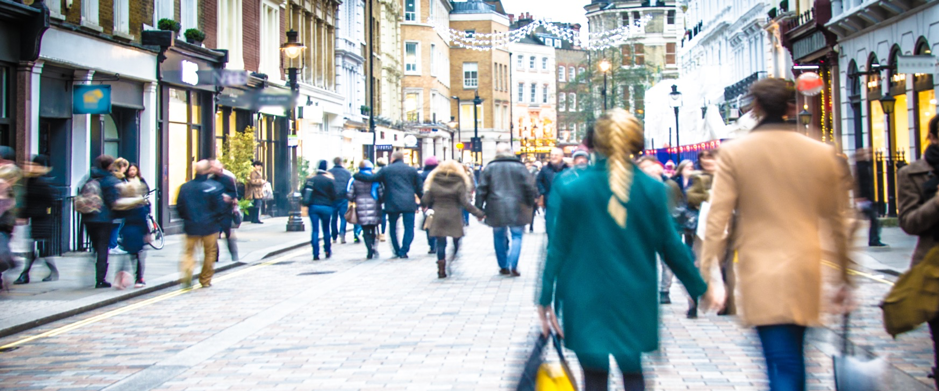 Black Friday. Two words that can strike both excitement and fear into the hearts of shoppers and store associates alike.
We all know how crazy Black Friday (and its younger sibling, Cyber Monday) can be, and its importance in the retail calendar is continuing to grow year on year.
The surge in store traffic at this time of year puts a lot of strain on store teams, and if retailers want to make the most of the biggest shopping event of the year, it is essential to prepare sales associates for the big event.
Here are some top tips for ensuring that your store teams rise to the occasion and make Black Friday a roaring success.
Start preparing early - like, really early
At least a month in advance, if not earlier.
According to the National Retail Federation, 40% of customers now start their Christmas shopping as early as October, and it is increasingly common for people to take advantage of Black Friday by buying most of their presents at a heavily discounted price.
To make sure their teams are ready to sell like they've never sold before, stores must:
be fully briefed by HQ on what promotions will be offered and what targets they are expected to hit
determine which older stock needs to be cleared and strategize on how best to promote these products
take stock of inventory a couple of weeks before and anticipate which products might be in higher demand
make sure all in-store tech is functioning and up-to-date - nobody wants their POS system to fail them on the busiest day of the year
Spend extra time on staff training
Naturally, an increase in store traffic means an increase in workload for store teams.
Most retailers will hire extra staff in the run-up to Christmas, but given how many people now start the holiday shopping season with Black Friday, it is certainly worth hiring seasonal staff before the big day.
The key here, though, isn't just to hire extra staff. The number of sales associates you have is irrelevant if they haven't been properly trained in how to deal with the demands of such a huge shopping event.
Store teams should view Black Friday as an opportunity for sales associates both old and new to get the kind of training that will prepare them for any situation - after all, it doesn't get any more intense than this:
A particularly important area for Black Friday training is the ability to switch rapidly between channels. Customers might want to order things online whilst in store, collect things they've already bought or reserved, or ask to check availability in other stores.
Consumers are now so used to omnichannel shopping that they will give up and look elsewhere if store teams can't keep up with their demands, so your sales team has to be adept at jumping effortlessly from platform to platform.
Be ready for anything
Even if your store team has been prepped to within an inch of their lives, it is still possible for unexpected problems to arise on the day.
Granted, Black Friday has become a little more tame in the past couple of years, but even if people aren't scrambling over each other to get through the doors, the higher demand naturally runs the risk of store teams being overwhelmed and key details being overlooked.
That's why it's so important to have a contingency plan for any potential problem, no matter how unlikely. Learn from blips that have occurred in previous years and brief store teams on what the procedure should be in each situation.
If you expect the worst case scenario and arm yourself accordingly, nothing can phase you - even shoppers going crazy over the last set of speakers or designer handbag.
---
"Fantastic results from our Black Friday campaign and thanks to YOOBIC they all launched on the same day, on time!" - The Foschini Group