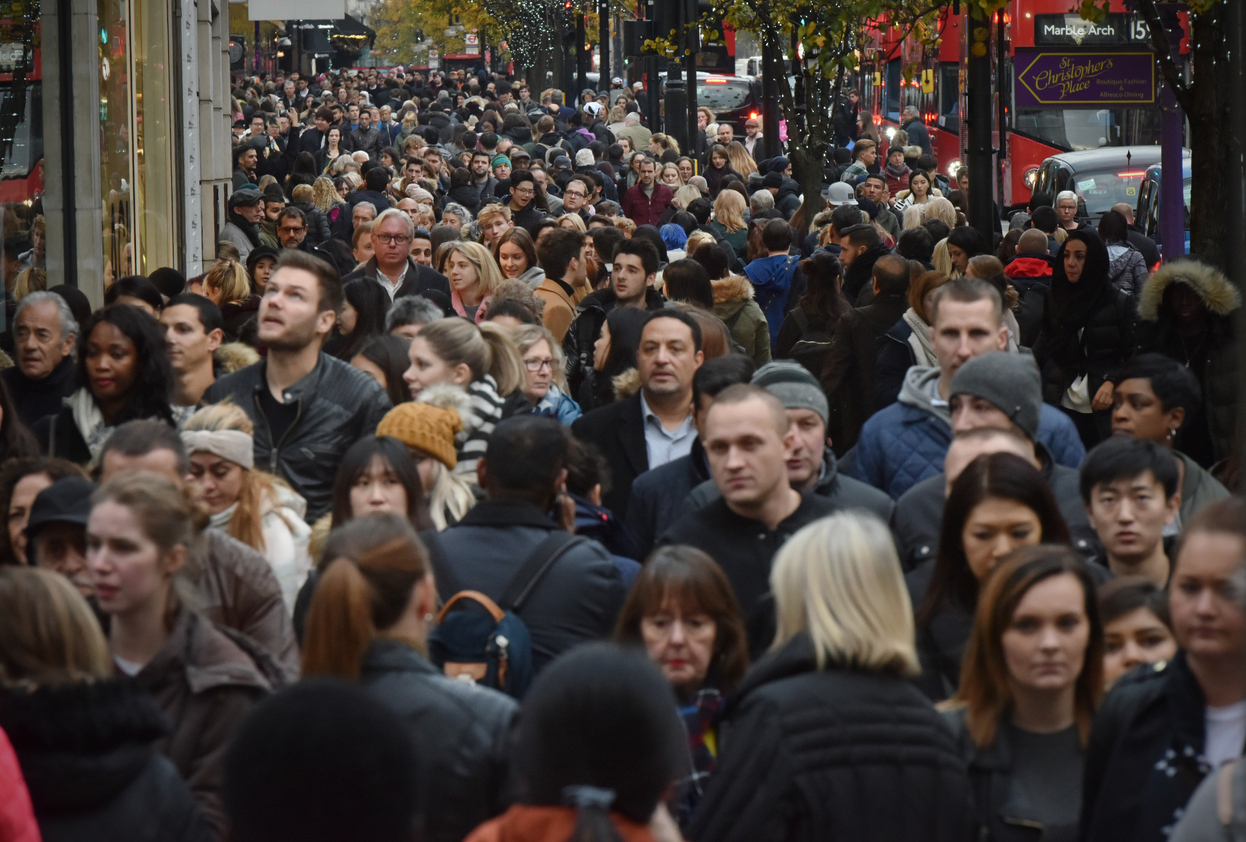 Brace yourselves: Black Friday is on its way once more.
We've all heard the stories. People getting trampled as the crowds flood through the doors, shoppers getting into fist fights over a television, snatching products out of other people's carts… the list goes on.
There are also the truly bizarre anecdotes like this one, as told to Business Insider:
"...we had a fight break out over a bike. Fists were thrown, and there was some blood. Eventually, one guy got ahold of it and managed to get away from the crowd. He rode the bike out of the store to flee his pursuers (without paying)."
Black Friday is an inherently stressful shopping experience. Is it any wonder there was a 46% YoY increase in online sales by just 4pm last year?
So for the shoppers that still dare enter a brick-and-mortar store, rather than shop from the comfort of their sofa in a turkey-induced haze, retailers should do their best to make the in-store experience a pleasant one.
Read on for some surefire ways to remove at least some of the stress from the most stressful day of the retail calendar. Trust us, you'll thank yourself for it later.
Don't have time to read the full article? Watch this handy video summary instead:
1. Put yourself in the customer's shoes
Because Black Friday is not a "normal shopping day" (understatement of the century), you have to remember that the customer journey through the store is entirely different.
On an average day, a customer will most likely come in and browse for a while, perhaps ask some questions about a product, and then make their way to the cash desk when they're ready.
But on Black Friday, every shopper who enters your store is on a mission. They know exactly which products they want, and have probably even mapped out their route through the aisles.
The goal is to get what they need, pay and get out of there with as little fuss as possible - hopefully without getting into an altercation over the last discounted toaster.
That means focusing less on helping the customer with their buying decision and more on keeping the time spent waiting in line to a minimum.
It's an "all hands on deck" kind of day. Every single cash register should be manned at all times, with extra staff on hand to give customers any other help they might need.
2. Take full advantage of in-store technology
If efficiency is the order of the day, in-store technology is indispensable.
In the run-up to the big event, it's important to make sure all the promotional material is present and correct, high-demand items are in stock, and all the displays are up to scratch. Shoppers are impatient enough already after having queued for hours in the middle of the night, and if there is anything amiss in-store, they will not be happy.
The best way to manage this is with a digitized platform designed to facilitate communication between HQ, area managers and store teams. This will make it quick and easy to ensure that every store has implemented Black Friday guidelines correctly, and any issues will be spotted and resolved before the doors open.
Technology is also a godsend during the actual event. For employees on the shop floor, being armed with mobile in-store tech means they'll be able to quickly check stock, communicate easily with the rest of their team, and efficiently deal with myriad other issues that will inevitably arise on the day.
In turn, this saves shoppers valuable time in finding what they're looking for and makes their lives easier, leaving them happy with their shopping experience.
3. Thoroughly prepare store teams for what's to come
We already know that sales associates are the unsung heroes of retail, but they really do deserve a medal for the work they put in on Black Friday.
With that in mind, we think retailers owe it to their hard-working employees to do whatever they can to alleviate the pressure on store teams around Black Friday.
This is the perfect time to use microlearning to train store teams. Regular, bite-sized quizzes on all of your Black Friday promotional offers in the weeks leading up to the event will ensure that sales associates can deal with whatever question or request is thrown at them, keeping shoppers from getting agitated and speeding up the sales process.
Well-informed sales teams keep shoppers happy. And happier shoppers mean less stressed-out employees and fewer bumps in the road on the day. We'd call that a success!
---
"Fantastic results from our Black Friday campaign and thanks to YOOBIC they all launched on the same day, on time!" - The Foschini Group