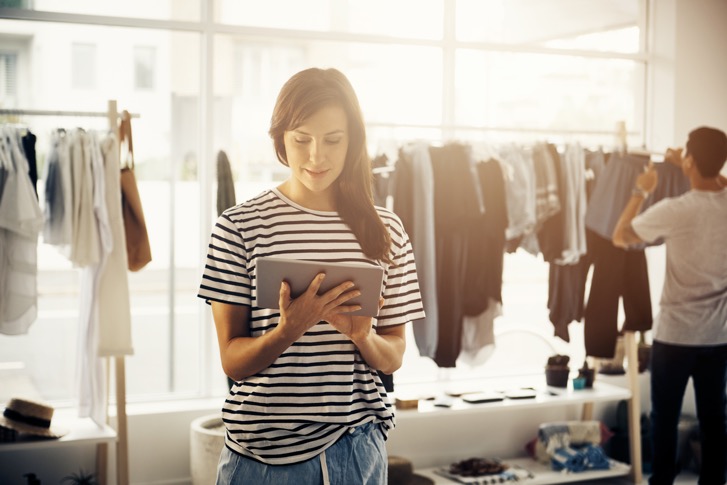 "The Retail Apocalypse has claimed another victim" is a headline we've all gotten used to seeing recently.
"The physical store is dead" is another.
These headlines make for a catchy title and promise a thought-provoking read, but they're not particularly helpful.
"Claiming another victim" insinuates powerlessness. It's as if retailers like Toys R Us were simply in the wrong place at the wrong time when a flaming hunk of meteorite crushed them.
What's really dead is the concept of the physical store as a separate entity from everything else. When the physical store is thought of as an independent silo, the retailer is no longer putting customers first.
The concept of the independent channel is dead. But shoppers will keep going into stores that put the customer journey at the heart of everything they do.
Here are 6 stats proving why.
1. 2/3 of millennials shop for something in-store every week
Accenture has predicted that by 2020, millennial spending will grow to $1.4 trillion annually in the US alone, accounting for 30% of total retail sales. This doesn't sound very apocalypse-like to us.
2. 1/4 of millennials enjoy shopping with family and friends
That's because it's fun to socialize while shopping and get immediate opinions on what you try on, followed by a few too many sugary frappuccinos. This isn't going away anytime soon.
3. 39% of shoppers surveyed use social media for purchase inspiration
And they might even be looking for that inspiration on their mobiles while in-store.
Either way, sales associates should be armed with the knowledge and tailored recommendations to match what shoppers have at their fingertips.
4. More than 51% of millennials say in-store personalization technology makes their shopping experience more exciting
Just because personalization technology was created for eCommerce doesn't mean it should stay there.
5. Millennials are twice as likely to say that helpful, knowledgeable sales staff influence what they purchase
Retailers who have mastered omni-channel understand that sales associate behavior and product knowledge are part of their brand, just as much as store design or font is.
They also understand that talking to a friendly person who wants to help brightens the whole shopping experience in a way that few other things can.
6. But 52% of shoppers seek out sales associates with a tablet if they have questions
A sales associate with a mobile device can answer your questions in a flash, check what other colors that skirt is available in, and then order it for you and tell you when it will arrive.
A helpful, friendly person ready to answer your questions, also armed with all the power of the internet? What's not to love?
It's time to get rid of the old policy forbidding sales associates from having their mobile devices out on the floor. The day will come when not having a mobile device will be a turn-off to shoppers.
And while we're on the subject of ordering items online while in-store: why isn't it as easy to look up an item online, see which stores nearby stock it, and grab it from the store 15 minutes later? Not all retailers make this easy.
Sometimes you need to try that item on, the retailer doesn't offer free shipping, you really need it now, or you just have 20 minutes free on your lunch break and feel like a walk. Nothing is a bigger waste of time than walking into a store with a mission and leaving empty-handed.
Letting go of independent channels isn't about bringing more online technology into stores.
It's about understanding how customers shop and adapting.
The physical store hasn't died.
But putting traditional retail channels into boxes and refusing to blur the lines has.
--
Retailers like Lacoste, Peugeot and Etam use YOOBIC to make daily store operations easier and more efficient for everyone, so that each shopping experience revolves around the customer journey.
Ready to bring your stores into the future? We'd love to show you how we can help.