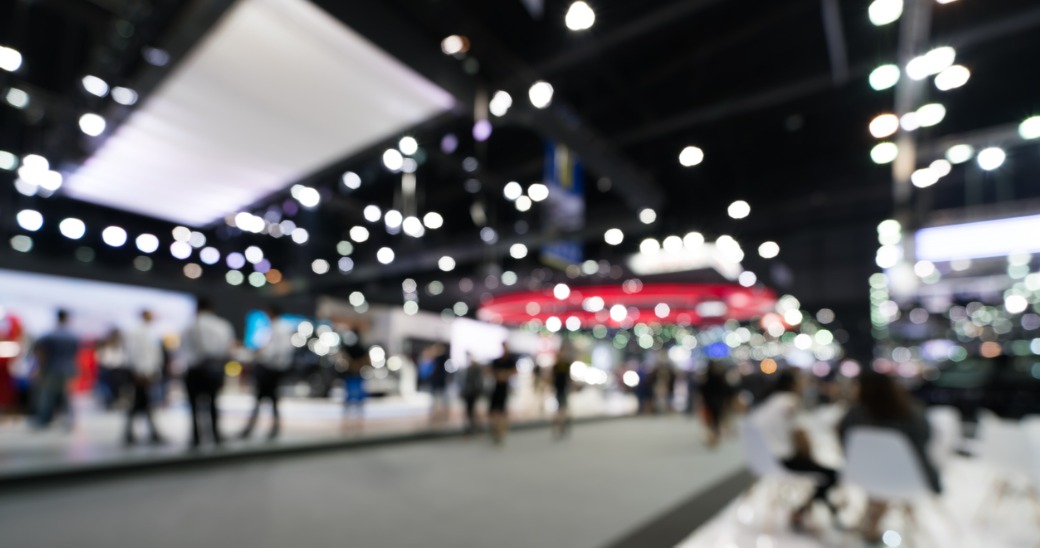 NRF is the world's leading annual retail event. Last time it was held as an in-person event, 18,000 retailers attended, including 87 of the top 100 retail companies.
Whilst last year's virtual show was great, nothing beats interacting in real life, so retailers are jumping at the chance to attend this year's show in real life.
But why is it exactly that NRF is so popular? Here's the top reasons why people attend:
1. See the latest tech in-person
It's estimated the pandemic accelerated digitization by 7 years. While we were furloughed, operating at limited capacity, closing and re-opening, inventors and innovators were cooking up game-changing new technology to transform the retail landscape.
At NRF, you'll have hands-on experiences with the latest solutions for data analysis, artificial intelligence, automated tasks and more. Come face to face with tools which will not only improve customer experience, but also employee experience and the efficiency and profitability of your stores.
2. Get out of the office and get re-inspired
Why sit behind a screen at a desk researching when you can see what's in store for 2022 in-person? Have a change of scenery, get your daily steps in and get some exclusive previews into what's next for retail.
Visualizing what it will be like to be out in the city again? Watch: New York City virtual store tour: A sneak preview of new openings
3. See what other retailers are doing to overcome the industry's biggest challenges
The labor shortage, struggles to hire new recruits, supply chain disruption and inflation have created a perfect storm for retailers. NRF is an opportunity to share knowledge and learn how the most successful and experienced retailers are planning to weather the storm.
Just one example of a high-flying retail visionary who will be sharing expertise this year is Target CEO, Brian Cornell who will be sharing his 2022 plan to put stores at the centre of Target's omnichannel strategy and drive societal and sustainability ambitions in a challenging retail climate.
But there's expected to be 25,000+ industry professionals at the show this year and the list of registered retailers includes the likes of Macy's, 7-Eleven, Walmart, Urban Outfitters and IKEA, so there's no limit to what you'll learn!
If you want full access to all the sessions and NRF talks, use our link to to get 20% off a full conference pass!
4. Get actionable takeaways, not just ideas
NRF is not about empty speculation and abstract ideas. You'll get real-life examples of action plans retailers have put in place which you can apply to your own organization and use to fuel your business decisions.
A talk you don't want to miss is with Best Buy CEO, Corie Barry, who will be sharing which levers retailers need to pull and which investments they need to make to stay ahead of the curve in 2022.
Get access to tried and tested methods about which tech to invest in, the best way to manage tasks and which learning trends resonate most with store teams from people with real experience.
5. Make up for lost time and connect in person
Everyone, except the most introverted hermits, have missed socializing in person to some extent. NRF is a chance to see lots of new faces, make new connections, get lots of free pens, go to cocktail parties and eat so many nachos you explode. Who wouldn't want that?
Convinced? We can't wait to see you there! Book in some time to chat with the YOOBIC team at Booth #446 here!