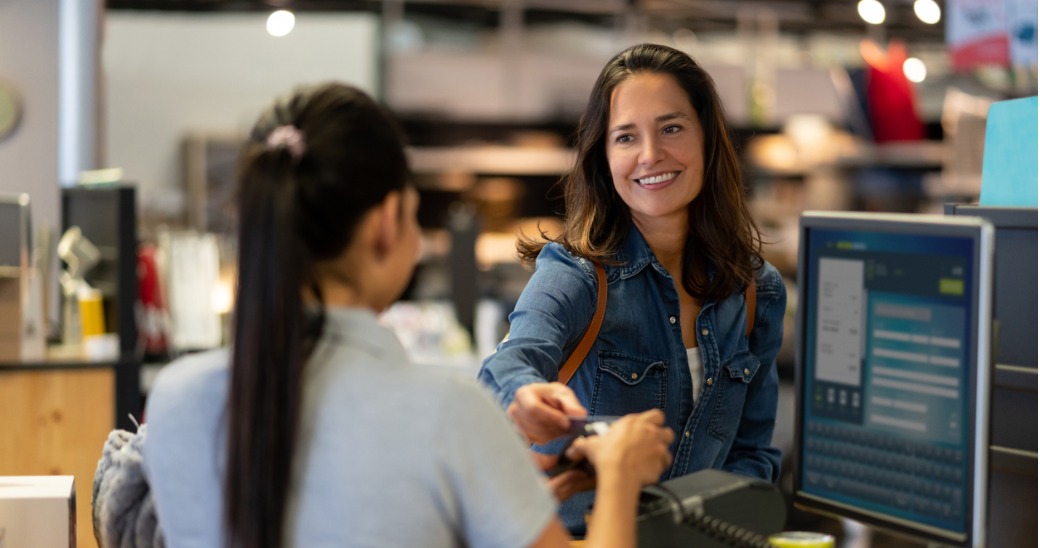 Operational excellence. These are the magic words that turn a good customer experience into a great one.
But what exactly does operational excellence mean?
It all comes down to maximizing outputs - sales, products, customer service, and so on - while minimizing inputs such as time, resources, costs and labor.
And now that we live in such uncertain times, achieving operational excellence is crucial to the success of any business. When you're constantly having to shift how you operate on incredibly short notice, there's no room for error.
Operational excellence may seem elusive, but it all comes down to one thing - empowering your frontline employees. When it comes down to it, your employees on the ground are the ones interacting with your customers on a daily basis. The power to create an impeccable customer experience is ultimately in their hands.
Here are 5 operational excellence examples of how retail and hospitality businesses can achieve operational excellence across their networks:
#1 Set clear operational goals for every location
Your frontline employees can't strive for excellence if they don't know what excellence looks like qualitatively and quantitatively.
Your staff want to do a great job for you, but they're run off their feet doing the endless little tasks that add up to make a safe and pleasant customer experience. They have enough to do without also having to guess what targets they should be hitting.
It's important for HQ to set clear, consistent KPIs and objectives, to eliminate the guesswork and give frontline employees an unambiguous idea of what is expected of them. Frontline employees should also have easy access to those KPIs, so that they understand why they're being asked to do things, and the impact their hard work will have on the business.
Communicating your business' objectives in a simple and transparent way, whether quantitative or qualitative, makes your frontline employees feel like part of a community working together towards the common goal of operational excellence.
Having frontline teams complete daily and weekly sales reports and submit them to area managers can be a great way of doing this, as it holds teams accountable for hitting their targets and gives them a solid idea of their progress.
#2 Digitize audit procedures
Digitization is by no means a new phenomenon. But since the COVID-19 pandemic, companies that were previously resistant to new technologies have had to adapt as the whole world has gone digital.
But going digital is about more than just finding an alternative to face-to-face contact - it's about getting rid of information silos to achieve operational excellence. For a business with a lot of moving parts, digitizing procedures help to break down those barriers and encourage information flow throughout the organization.
Take Urban Plates, for example. Because their restaurants prepare everything from scratch, they have to have a lot of systems and processes in place, particularly in terms of health and safety. But without a digitized task management platform, there was no way to make sure these processes were being properly and consistently carried out.
Since digitizing audits with YOOBIC, keeping everyone in the loop has been easy and audits couldn't be simpler.
RELATED: [Interview] How Urban Plates Is Serving up Better Operational Processes with YOOBIC
#3 Show, don't just tell employees how to do tasks
As most of us are visual, practical learners, it makes much more sense to be shown how to do something, rather than just being told.
That's why learning through practical experience has proven to be the ultimate training strategy to aid operational excellence.
Gym chain Fitness World have adopted a "show don't tell" approach by combining tasks with clear instructions. Using a combination of easily-digestible formats like videos, photos and step-by-step guides, they empower their frontline employees to do their jobs to the very best of their ability.
Not only is this a more effective way of learning, it's also a huge time-saver. Fitness World has 1,800 employees across 184 locations - that's a lot of people to train, and a lot of ground to cover. Using a digitized task management platform means they can reach and teach their entire network at once.
RELATED: [Case Study] How digitized task management helps Fitness World perfect their member experience
#4 Keep employees connected to each other
Because frontline employees don't sit at a desk all day, it can be hard for them to feel like they're really part of a team. And since the pandemic took most of our usual social interactions away, feeling that connection between colleagues is more important than ever.
The beauty of providing frontline employees with a dedicated space where they can interact is that it promotes a knowledge-sharing culture. As colleagues get to talking, they will start to share experiences and best practices that will contribute to achieving operational excellence throughout your entire organization.
Fast-growing intimates brand Adore Me know how important it is to keep employees engaged through internal communications. They use YOOBIC to keep every store in the loop with regular updates from HQ, as well as encouraging a sense of team spirit and friendly competition by connecting frontline employees from across their entire network.
#5 Get full visibility into every location
The larger your network is, the more difficult it is to keep track of everything that goes on.
Before YOOBIC, high-end fashion brand The Kooples were having this exact problem. With 400 stores globally, they found that they were often having to ask for the same information multiple times across different channels. And even once they had been given the information, they weren't sure what to do with it.
The Kooples streamlined their task management by using a mobile app to send tasks and campaigns to stores, making it easier for employees to comply with the store operational guidelines sent from HQ.
---
Want to join companies such as Urban Plates, Fitness World, The Kooples and Adore Me in achieving operational excellence? Request a demo below!