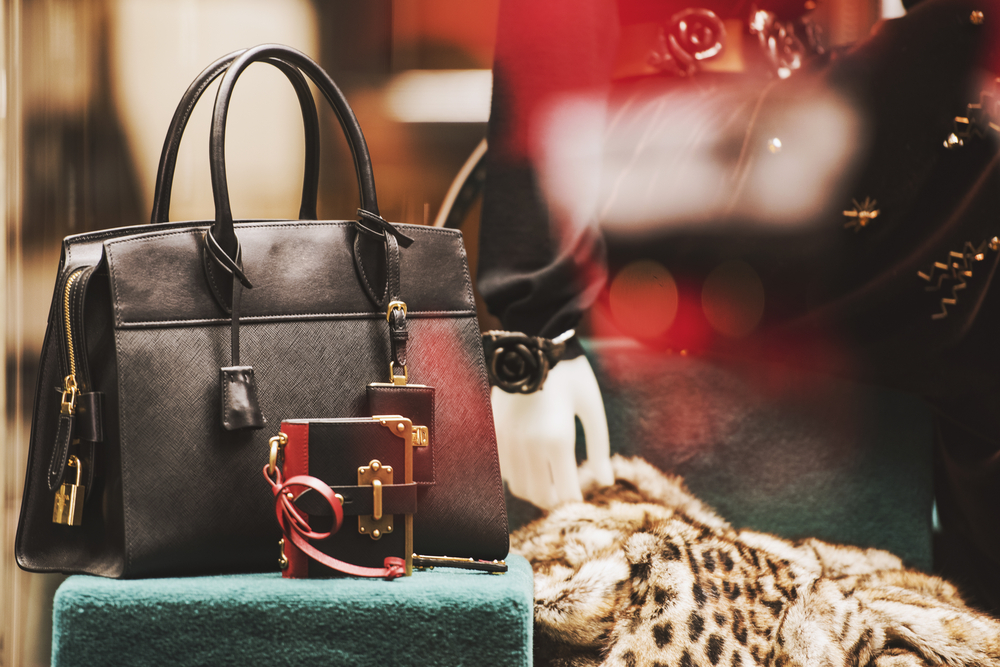 Luxury retail has been through a tough time, in 2020 the global market saw a 23% decline when all physical stores were forced shut under lockdown.
As most of retail was forced into online-only trading, luxury retailers were put in a tricky situation. Luxury brands are often reluctant to make all of their creations available online to protect the aura of exclusivity around their products.
As COVID restrictions are gradually lifted, brands are able to venture back out of the e-commerce bubble and meet customers in person once again.
Yet we can't help but notice the echoes of 'retail will never be the same' ringing out all over the media and it's becoming increasingly clear that the market that awaits luxury stores will be somewhat different to before. For luxury brands to thrive, they will inevitably have to evolve with the market to secure their position in a post-pandemic society.
It can be hard to know where to start - that's why we've come up with our top three recommendations for how luxury brands can maintain their prestige and keep their customers happy in the 'new normal'.
Related: 5 Lessons Learned from Retail Reopenings
1. Sell an experience
We've been told again and again throughout the pandemic about the importance of an online brand presence. Retail can no longer exist in a purely brick and mortar world, and that is certainly not a bad thing.
Of course, at YOOBIC we believe that brick and mortar retail is far from over, and that includes the luxury goods sector. A 2020 global survey found that 62% of affluent shoppers still prefer to buy luxury goods in-store.
The very nature of luxury retail lends itself to physical retail over online. When someone invests their hard-earned cash in a high-end product, they are not just buying that item. They're buying a lifestyle, a sense of exclusivity, a promise of quality and value. This means that customers want the chance to examine, touch and try on products before they buy - a necessity that comes with the price tag, naturally.
However, this does not mean that retailers can afford to be complacent. Today's consumers are more demanding than they have ever been, and the prestige of a luxury label alone can no longer guarantee success.
So how can brands become masters of reinvention in a sector that is so steeped in heritage and tradition? The key is investing in experiential retail.
The fact is, consumers just aren't as willing to spend their Saturday afternoons in shopping malls any more. To get people to spend their precious leisure time shopping, retailers have to offer them something they can't get online - a unique experience. We're living in an age of limitless choice, and interaction with a brand outside the usual customer/vendor relationship can help forge that elusive brand loyalty.
A lot of retailers are already transforming their stores to place more emphasis on customer experience and less on selling. Some are even investing in spaces that are not for selling anything at all! Take for example Coach's Life Coach pop-up, designed to 'lead guests on a journey of self-discovery', or Dolce and Gabbana's cultural hub, which serves as a hang-out spot and events venue.
Providing a space for customers with no products in it might seem counterproductive, but in fact, this new "brandship" store concept, focusing on brand identity rather than sales, is exactly what's needed in luxury retail. Luxury shoppers expect stores to go above and beyond for their customers, and creating a brand experience with no pressure to actually buy anything can be a way to fulfil this expectation. After all, luxury is not just what you buy, or even how much it costs; it's all part of a carefully cultivated lifestyle.
2. Understand the millennial mindset
The group that seems to respond best to the experiential model is, incidentally, one of the main demographics that luxury retailers should now be turning their attention to: millennials.
Numerous studies trying to crack the code of what young people want have found that millennials are much more motivated by experiences than they are by products alone. This may be partially due to a shift towards more conscious consumerism, and partially due to a more precarious economic situation. Either way, "frivolous" spending appears to be becoming a thing of the past.
However, this certainly does not mean that millennials aren't buying luxury products. Older millennials are now starting to become HENRYs (High Earners, Not Rich Yet), a prime target for luxury retailers. And even amongst those who strive to be more ethical shoppers, quality will always be a huge factor. Many millennials value a minimalistic approach to consumerism, which actually meshes well with the quality-over-quantity ethos of luxury retail.
To capture the attention of millennials, it's essential to understand what luxury means to them, a definition which has shifted in recent years. As well as a greater emphasis on ethical shopping and sustainability, younger consumers are increasingly concerned with supporting brands that align with their values and identity.
This is most prominently seen in their dedication to diversity and inclusion. Rihanna's Fenty Beauty line, with its tagline 'Beauty For All', was applauded by young people for its vast range of foundation shades, and has caused many other brands to follow suit. Chanel's new male makeup line, Boy de Chanel (whilst decidedly more of a niche market) has had similar praise. On the flip side, Victoria's Secret recently faced a backlash after marketing director Ed Razek stated that they wouldn't hire plus size or transgender models for their annual fashion show.
On a more individual level, millennials are also drawn to personalization, with high value placed on self-expression and the cultivation of a strong identity. 21% of millennials use words like "personalized" and "fun" to describe luxury, and they will actively seek out brands who can provide this sense of uniqueness.
The really smart brands will also be focusing on laying the groundwork with younger millennials, and even Gen Z. The youngest generation may not be able to afford luxury items for many years yet, but forging a presence in their consciousness will stand brands in good stead for the future, providing an aspirational goal for young consumers.
3. Tap into local consumers
Before the pandemic, 20-30% of industry revenue was typically generated by consumers making luxury purchases outside their home countries. This meant that the loss of tourist consumers that came with COVID travel restrictions took out a huge chunk of the market. The tourism industry is expected to be slow and gradual in its rebound, so luxury brands will need to change up tactics.
For many consumers, lockdown stripped back the rapid pace of life and lifestyle, prompting many people to consider their way of living and work out what is truly important to them. Retailers noticed a consumer shift towards more sustainable and ethical consumption with a preference for short supply chains and locally made goods. Brands have the opportunity to benefit from this cultural shift to tap into a demographic of local, mindful consumers.
A key factor in communicating the story of a brand is in-store associates - 70% of affluent consumers agree that luxury brand sales associates deliver a personalized and relationship-oriented experience. By training associates to emphasize product origins, connections and values when interacting with customers, luxury retailers can root their products in local culture.
Alongside authentic storytelling about how products are made and the quality of materials, brands can adopt a 'glocal' approach to tailor global branding to local consumer-bases. Nike have demonstrated the potential value of a 'glocal' strategy, with regional 'Innovation Houses' promoting local sports events and news. Nike have also set up separate collection points for locals who have pre-ordered items online, recognizing that, unlike tourists, customers who live locally are not prepared to wait in long queues to get hold of their products.
---
Want to give your customers an in-store experience they'll never forget? Get a personalized demo to see how YOOBIC can help!