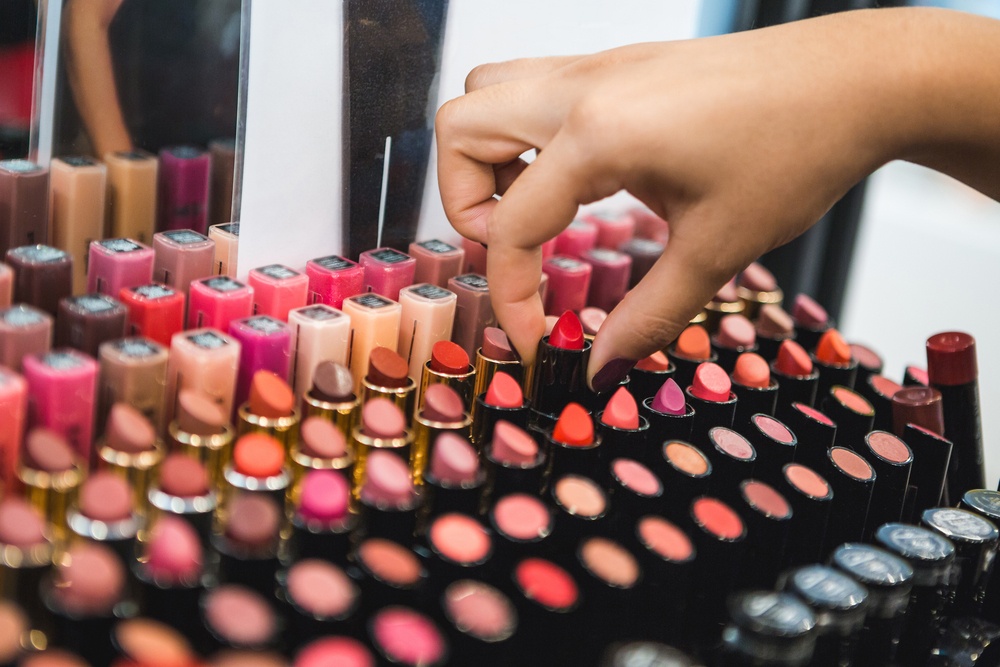 This article was originally posted in November 2018 and updated in March 2019
Whilst the rest of the retail world is struggling, the beauty industry is doing better than ever - globally, the beauty market is now worth $465bn.
A combination of the Instagram age, the "wellness" movement and the rise of the influencer have culminated in a craze for all things cosmetic, from Korean face masks to shimmery highlighter.
But the beauty brands that are really killing it right now haven't just been swept along by these external factors. They've understood how to use that momentum and create an innovative retail experience that seems to be lacking in other industries.
Here are the main ingredients of the magic formula concocted by beauty brands:
They have embraced technology
Beauty retailers have managed to strike the right balance between the online and offline world, arguably better than any other industry right now.
Sephora in particular is a true pioneer of in-store technology. For example, the LVMH-owned powerhouse launched its Beauty T.I.P. Workshops in 2015. At these concept stores, customers can not only receive tutorials from beauty advisors, but can also use iPads to try Sephora's Visual Artist tool, which allows the user to virtually "try on" different makeup looks.
The company responsible for this tool, Modiface, was actually acquired by market leader L'Oréal earlier this year, so expect to see this kind of technology everywhere in the near future.
Yes, that's right - gone are the days when consumers had no choice but to try products for real. This is revolutionising the way people buy cosmetics, and has majorly widened the scope of possibility for retailers.
And this approach is evidently having a positive effect on sales, with Sephora recently unveiling their plans to open 35 new stores this year. Ulta Beauty is doing similarly well, having announced a same-store sales growth of 9.4% and expecting to open 'roughly 75 new stores each of the next three years.'
The genius of Sephora's approach is combining online with brick-and-mortar to create one fluid retail experience. After all, the key demographic for beauty retailers is Gen Z, the first generation that sees no barrier between the physical and online worlds - technology is so ingrained in their day to day lives that for them, this is the natural way to shop.
They understand experiential retail
Of course, even though beauty enthusiasts can buy online, it doesn't mean they have to.
The modern consumer can buy anything they want at the click of a button. So if they go into a physical store, it's because they want an experience.
And as an industry which has traditionally relied on a try-before-you-buy model, beauty lends itself well to experiential shopping.
US newcomer Glossier is at the forefront of this trend. Previously only sold online and boasting almost 2 million Instagram followers, this cult brand understands the importance of creating a unique shopping experience in their pop-up stores, and now in their permanent NYC flagship store.
Every corner of this new store is Instagrammable, sticking with its already iconic millennial pink colour scheme. The aesthetic of brick-and-mortar stores is more important than it has ever been, precisely because of the Instagram effect - a beautiful setting not only encourages people to buy, but also to post pictures of their experience on social media, which will in turn draw more people into the store.
Clearly, catering to the Instagram generation is paying off in a big way. After raising $100 million in their series D funding round, Glossier is now valued at over $1 billion, boosting the digital native to unicorn status. Unicorns are becoming a trend in the beauty industry, in fact, with Pat McGrath Labs and Kylie Cosmetics also claiming that coveted label.
They anticipate the needs of the customer
As well as understanding how their customers shop, beauty retailers also make a point of monitoring what they're buying, how often they buy it, and why. This way, they can provide a highly personalised service that cements that all-important brand loyalty.
Coconut oil-based personal care brand Kopari have taken an AI-based approach to understanding their customer base. They gathered data which showed that the top product their customers were subscribing to was their aluminium-free deodorant, so they made the subscription option the default on this product. Picking up on these small details makes a big difference to sales in the long run.
Marketing in the beauty industry is also ahead of the curve with understanding what consumers are searching for. MAC's latest ad campaign, #WhatsYourThing, focuses on individuality, drawing attention to how personal our makeup choices are.
It features four "types": Fresh, Dewy, Matte, or Full skin, each modelled by a different woman with her own 'Beauty Portrait' video explaining what products she uses and why. It is clear that brands like MAC are listening to their customers, and that will keep them coming back for more.
The common thread between all of these factors is customer focus. Beauty retailers are making the conscious decision to let consumers take the lead, and it's working. If other industries want to get out of their slump, they should follow suit.
---
YOOBIC helps beauty brands like KIKO, Nuxe and By Terry make in-store execution flawless, so stores are always on fleek.