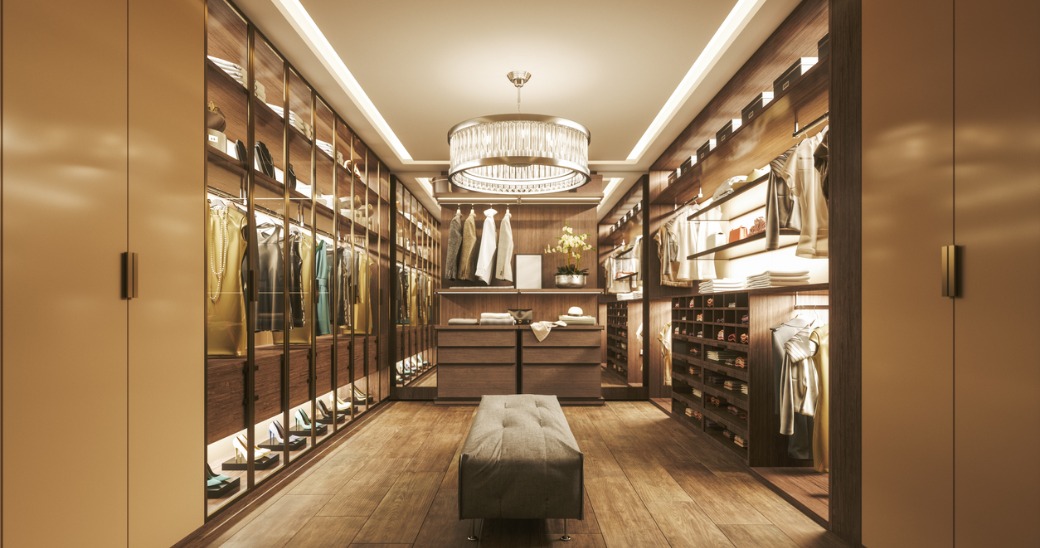 Luxury retail shocked everyone in 2021. With lockdowns and swathes of redundancies, few could have predicted that global sales of luxury goods would make a full recovery to pre-pandemic levels by the end of the year. And yet, that's exactly what happened!
But as the world changes, the dynamics of the luxury industry change too, and the market looks quite different now to how it did in 2019. Chinese consumers who would previously have travelled abroad to make luxury purchases are buying these goods at home instead. To stablilize and gain control of supply chains, brands including Chanel and Prada have begun to acquire more of their suppliers. In the US, there has been a surge of demand for luxury goods in non-coastal cities like Austin and Pittsburgh, as many people have migrated away from larger metropolises during the pandemic.
We can expect to see further evolution of the luxury goods market in 2022 - this blog post will highlight 3 key trends to be aware of.
1. Experience-based goods and services
Sales of experience-based goods, including luxury cars, art, gourmet food and fine wines are almost fully recovered to 2019 levels. Consumers are happy to pay more for a higher quality experience, and this means that where consumers are splashing the cash they expect exceptional service from anyone who takes part in the purchasing journey. Buying luxury goods is not merely a transaction, it's an indulgent experience.
Sales staff in the stores, showrooms and boutiques need to be equipped to provide this level of service. They need to be well-trained, engaged with their work and feel supported. Digitized tasks automate a lot of manual admin and free up time for sales associates to invest in customers. Luxury retailers also need to provide store teams with accessible, targeted training which fits into their flow of work to give them the tools they need to perform their best and meet expectations.
Related: A Guide to Improving Frontline Employee Learning
2. Re-sale
Internet searches for "sustainable goods" increased by 71% from 2016 to 2021. A huge segment of sustainability in retail is re-using and re-selling. Resale fashion is expected to grow 11 times faster than ordinary clothing retail in the coming years. Vintage and limited edition products mean that luxury fashion is perfectly moulded to jump on the resale bandwagon.
However, consumers are increasingly conscious of green-washing, and if luxury brands fail to transparently communicate where their products come from and how they are made, they can pay the price. Last year, many businesses paid hefty fines and had their campaigns banned after consumers and environmental agencies discovered that their sustainability claims did not hold up.
Clearly communicating brand values, company practices around sustainability and accurate product information is vital to successfully building a reputation as a sustainable business. A crucial part of this is keeping frontline teams up to date with accurate and in-depth information, so they are able to effectively educate customers about the sustainability of the company.
Related: The Complete Guide to Retail Store Communications
3. Advanced integration of digital and physical experiences
Physical luxury goods are continuing to seep into digital spaces, and vice versa. Balenciaga has designed virtual outfits for users in video game Fortnite, which have also been transferred from the digital to the physical world as Balenciaga x Fortnite hats, T-shirts and hoodies are available in Balenciaga stores.
Many online-only brands are now expanding into brick and mortar, having realized the unique experiential value of the physical store. According to a Forrester report, 31% of brands said they planned on establishing or expanding their physical retail footprint.
This continued blending of the physical and the digital is mirrored in consumer expectations for brands to provide a cohesive omnichannel experience. Millennials and Gen Z are set to account for 70% of the luxury market by 2025 and contribute to 130% of luxury market growth. As digital natives, they enjoy social commerce and expect to be able to buy a product using any platform, for example buying directly from an Instagram or TikTok campaign. But it's not just the younger generations dabbling in omnichannel, 54% of consumers say they're likely to look at a product online and buy in store and 53% are likely to look at a product in-store and buy online.
Related: How to Integrate Your Stores into the Perfect Omnichannel Experience
In 2022, customers expect a consistent brand experience across every POS, they expect in-store sales associates to be able to access their purchase history and process returns bought from a different location. To do this, store teams need to be able to communicate seamlessly and easily access customer data. Streamlining all data and communications into one platform makes this possible, as teams can access all the information they need in one place.
To find out why luxury retailers including Lacoste, Lancôme and The Kooples choose YOOBIC to empower frontline teams and fuel their brand growth, schedule a demo!