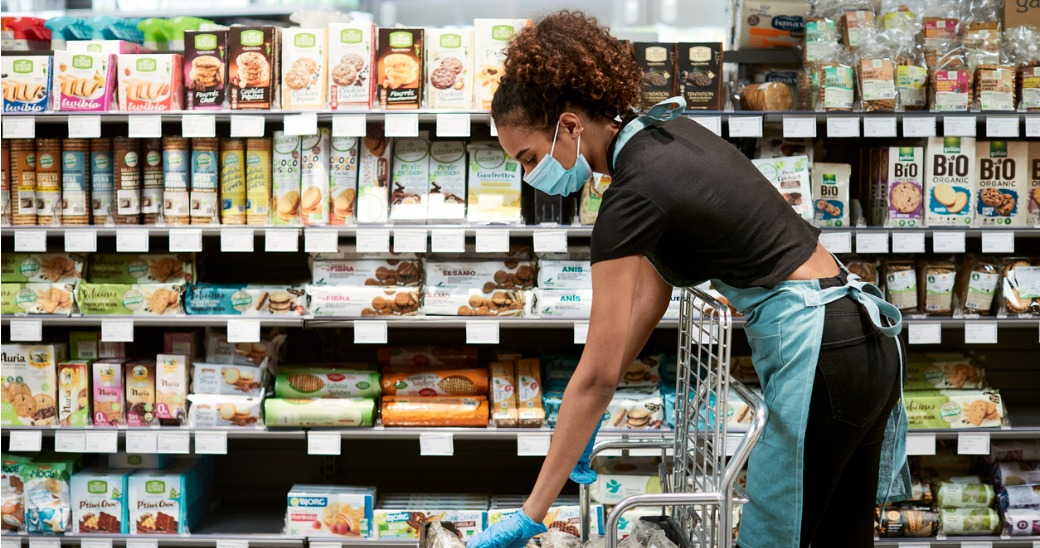 It's no secret that businesses are struggling to hire frontline workers. It's an issue that spans job roles, industries, and hiring markets across the globe.
But when organizations struggle to recruit new talent, what happens to the existing frontline workers who continue to show up every day?
Less people on the rota means heavier workloads for employees who stick around, so it's crucial that they don't feel left behind.
Store teams are stretched in so many directions and are grappling with higher customer expectations and fluctuating Covid-safety procedures on top of their existing workload, it's likely that they will experience overwhelm or feel demotivated.
Businesses need to invest in frontline teams to help them perform their best in a challenging period.
Why customers are expecting more:
When a customer enters a store in 2021, they will most likely be walking through the doors having already done their product research.
65% of customers research a product online before they go to a physical store.
In an age where almost anything can be ordered on the internet and delivered to your door, customers still choose to go to stores because they want to interact with real people who can better inform them about a product and help guide their purchases.
This sets a high standard for frontline employees. Store teams are expected to assist and advise the 'digitally enabled', well-researched customer, but existing workplace tools don't equip them to do so.
This post will explain how you can support your existing employees to do more with less by giving them the right tools.
Related: Operational Excellence: The Complete Guide to Success
1. Digitize everything you can
Frontline teams are stretched to the limit with responsibilities piling up, so digitizing monotonous admin tasks can improve efficiency and lighten their workloads.
Things like opening/closing checklists, stock reports and merchandising instructions should be completed digitally and submitted to HQ for approval digitally.
This frees up more time for employees to spend on valuable interactions with customers. In turn, this increases the likelihood of customer conversion by improving the quality of customer interactions.
Related: How Retailers Can Use Automation to Transform Store Performance
2. Make learning accessible in the flow of work
Improve likelihood of retention by providing user-focused sales training which improves the quality of customer interactions, making frontline roles more rewarding for employees.
When employees have their work piled high, it's vital that learning is accessible in the flow of work.
If training disrupts employees' workflow and takes them away from the store floor for extended periods of time, it becomes an additional chore rather than something that enhances their performance. When employees view learning as a burden, motivation will suffer, leading to lower information retention and therefore worse performance.
App-based microlearning is a great way to provide training in an accessible format.
This approach enables employees to access bitesize training courses, lasting no more than a few minutes, from a mobile device. If employees can learn easily on the job, it's more likely that they will feel motivated to complete training and therefore learn more and perform better.
Related: A Guide to Microlearning: What It Is and Why Your Employees Need It
3. Create seamless feedback loops
This is an intense period for employees as they struggle to meet increased consumer expectations with fewer teammates and resources. Streamlining company communications into one tool makes it easier to create a consistent feedback loop between HQ and frontline teams.
Ingrain employee feedback into everyday processes to make it simple for employees to share their thoughts, feelings and concerns. Setting up clear and consistent lines of communication enables HQ to be continuously made aware of what employees need to perform their best.
Additionally, this makes it simpler for HQ to provide instant feedback on tasks and processes to frontline teams, so they can be confident that their work is up to standard and quickly make any necessary fixes.
--
To discover how top retailers are using research-driven expertise to empower employees during a labor shortage, check out this recap of our recent webinar with Forrester and UNTUCKit!