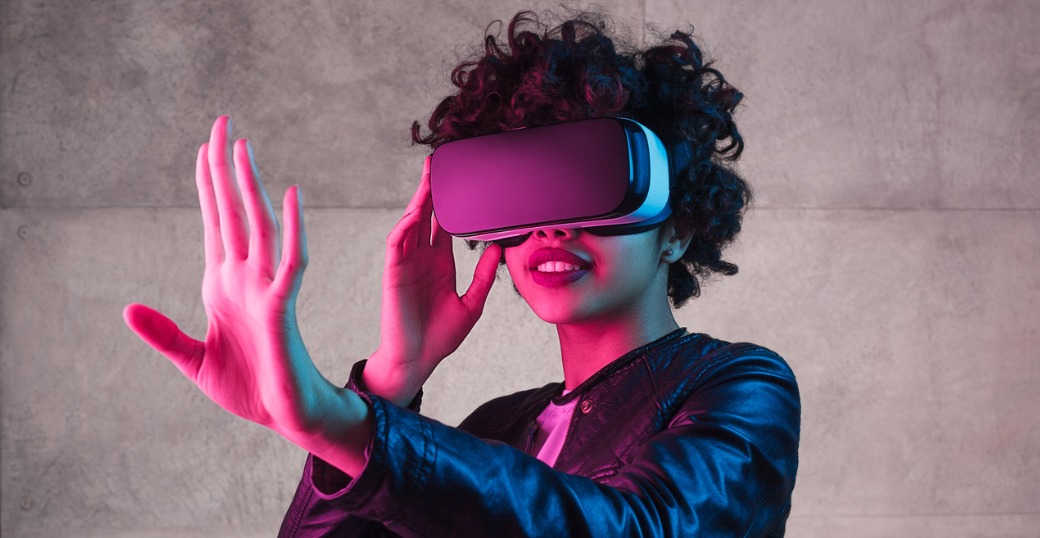 Brick and mortar is evolving. When ordering online has never been easier, physical stores need to provide far more than a transaction in order to entice customers through the doors.
A growing trend of 'experiential retail' or 'retailtainment' is emerging across the globe, where retailers transform shopping into an immersive experience which engages the senses, using scents, tastes, interactivity, exciting visual displays or activities.
Retailers are finding increasingly more creative ways for customers to engage with their brand, from in-store skate ramps to a café which only sells food in the colours of paint shades.
But this doesn't mean stores should create gimmicks for the sake of it. Experiential retail concepts need to enhance the customer experience and ultimately drive sales.
So how are retailers using this trend to their advantage? What makes experiential retail concepts successful?
We researched the most creative experiential retail concepts to find out why they work and what retailers can learn from them.
Retailers who nailed experiential retail
Kraft
Kraft used motion tracking and projection mapping to create an experience in the pasta aisle of grocery stores. An interactive floor allowed customers and their children to kick, swipe at and jump on virtual pieces of floating macaroni and cheese.
Why it works:
This approach works because it makes the chore of grocery shopping fun for kids and therefore easier for exhausted parents. Kids want to interact with the display, meaning that their parents will spend longer in the pasta aisle in the store.
Making shopping into an exciting experience for the family encourages customers to spend longer in front of the products, increasing exposure to the brand and making it more likely that they will buy.
Dick's House of Sport
Dick's Sporting Goods opened its House of Sport, a space overflowing with experience-based concepts, as a place for customers to interact with their range of sporting products. The store houses a 32-foot-tall rock-climbing wall, a batting cage, a putting green, a 17,000-square-foot turf field and track and an ice rink in the winter.
Why it works:
This approach works because it allows customers to interact with the products in the flesh. Shoppers can try before they buy, experiencing the benefits of the products themselves and visualizing how they would use them in their everyday lives. Creating opportunities for socializing over fun activities will put customers in a positive frame of mind, making them more likely to part with their cash and keep coming back.
Rosé Mansion
At Rosé Mansion, interactive experiences including tasting sessions and a scratch-and-sniff wall allow guests to dabble in the history, science and culture behind wine brands. Visitors can create their own custom glass of rosé, choosing the base, acidity, and fruitiness. There's also lots of insta-worthy furniture, art and props, encouraging customers to take a few fun snaps to share on social media.
Why it works:
This approach works because it connects customers to the brand story. Visitors to the mansion learn about the history of the brand, enhance their knowledge of the product and then get stuck into shaping it themselves by creating their own personalized glass of wine. Not only does this concept use storytelling to deepen the brand identity, it also encompasses customers within it.
Saks Fifth Avenue
Saks Fifth Avenue set up an "Intention Garden" in their New York flagship store to raise awareness for mental health. Visitors are encouraged to set their own mental health intention, write it on a wooden stake and plant it in the "Intention Garden." Visitors can also write a postcard to someone who has helped them with their mental health, which Saks will stamp and mail for them.
Why it works:
This approach works because it encourages a sense of community. Customers connect to each other via the Saks brand and also cements a desire for positive change within the brand identity. Another example of community-based retail concepts is the House of Vans, a recreational hub for skate and streetwear enthusiasts. Offering skate bowls, a cinema and a concert stage, like-minded people are given a space to connect which exudes the creative identity of the Vans brand. When a retailer uses their brand to connect a community, customers are more likely to form emotional ties to the brand and want to use their products or services again.
The Perfume Studio
UK based perfume retailer The Perfume Studio has transformed a trip to the chemist into a luxury afternoon out. Guests are welcomed with a glass of bubbly, given a sensory lesson in perfume making before designing their own unique fragrance and then sitting down to a 3 tier afternoon tea.
Not only can customers take their perfume creation home with them, but their custom formula is recorded in an online fragrance library, so can be easily re-ordered.
Why it works:
This approach works because it truly personalizes the customer experience, engaging all the senses. Everything is customer-centred, including the experience of the brand, the design of the product and the omnichannel capability to order a personalized product online in the future. Allowing customers to create something that is unique and personal transforms a transactional purchase into an experience that is far more special and emotive, so they are more likely to return.
Key takeaways
Experiential retail is an art, and for retailers to begin mastering it they need to create an experience which:
Increases the time customers spend in the store or around products
Encourages customers to interact with products
Involves customers in the brand story
Establishes a sense of community around the brand
Personalizes and tailors the experience to each customer
To deliver creative and sales-driving experiences in-store, retailers need frontline teams to be highly engaged. They need to be able to autonomously and efficiently complete tasks and pick up new processes seamlessly in order to focus fully on delivering a flawless customer experience.
--
Find out how over 300 retailers and brands around the world are using YOOBIC to make every in-store experience outstanding.