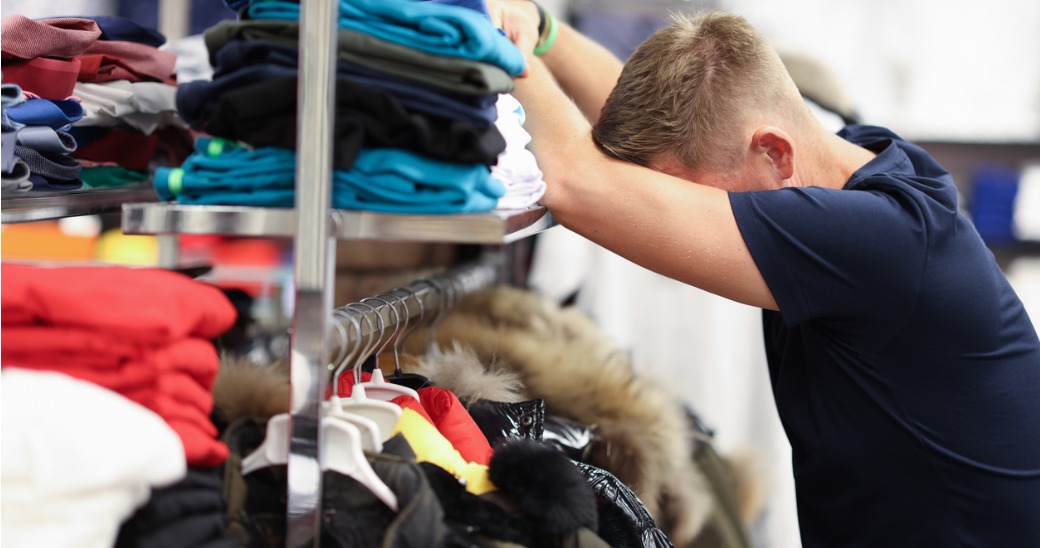 The Great Resignation has been a hot topic of conversation as leaders notice high levels of turnover in their retail staff. Retailers are struggling to fill their open positions, and retail employees are suffering as a result.
Our survey of over 1,400 frontline workers found that 60% of employees described their job as understaffed. It's no secret that employers are also feeling the strain, as they struggle to fill vacancies and retain existing employees. If this resonates, how do you reduce employee turnover in the retail industry so you don't have as many positions to fill?
Turnover challenges are possible to cure. Retail employees are happy with their jobs and more loyal than the current narrative suggests. In fact, our survey showed that 63% of employees want to stay with their current employer for at least four more years, and 62% reported feeling motivated to do well at their job.
To keep current employees, retailers need to understand what motivates their workforce beyond compensation. A retailer can reduce employee turnover by investing in what workers genuinely care about to help them feel engaged and invested in their jobs.
Here are some of the top ways to promote employee retention in retail and keep positions filled.
Offer competitive pay and benefits
While not the only factor employees consider at work, pay remains the top factor. In our survey, 85% said salary was "very" and "extremely" important. Throughout the past year, inflation and a job market that favors employees have dramatically changed what is considered to be competitive. Employees have less patience for stagnant wages and a higher cost of living: even big corporations like Starbucks and Amazon are unionizing.
Consider raising current employees' salaries to reflect the current market. If you have an employee earning less than you would offer a new employee, or haven't received a cost-of-living increase in the past year, now is the time to raise their pay. It will help employees feel valued and less tempted to jump ship to find a more competitive salary. It will also be far more cost-effective in the long run: the average cost to hire a new employee is $4,700, and you will likely need to offer a higher wage to attract candidates.
In addition to pay, benefits are a significant consideration for employees. The right mix of financial and well-being benefits attracts talent and keeps many employees invested in their jobs. For U.S. workers who depend on their employers for health insurance, retailers need to ensure they offer benefits that offset out-of-pocket expenses and cover employees and their families with the care they need.
Beyond financial benefits, many retailers encourage loyalty by giving employees more time. A highly sought-after benefit is the four-day workweek and extra holidays and time off, which make retailers more competitive.
When used correctly, the right mix of pay and benefits is critical to employee retention in retail. Giving employees enough time off helps prevent burnout, leading to greater productivity and customer service. It not only improves company culture and retention but also leads to a better customer experience.
Make retail employees feel valued
Frontline employees face many challenges: problematic customers, constant pressure to improve productivity, and difficulty with communication, to name a few. As staffing shortages pile more onto their plates, your employees may struggle to meet higher expectations with more limited resources.
Encourage employee retention by making them feel like a valuable part of the team. Many retailers are failing on this front: our survey showed that only 16% of workers feel completely satisfied with how their organization values them, and 47% are unhappy with their recognition.
One of the most challenging parts of modern work is that employees cannot always see the value of what they do day to day. Provide your employees with a bigger picture of how their job supports the organization and makes a difference for customers. It will make their job more satisfying and improve morale.
Build a sense of community
Humans were made for connection and community. Considering that our employees spend a large portion of their day working, most workers are looking for a place where they feel heard and connected. Yet, retailers don't always create the right company culture that makes employees feel supported. Although 67% of retail employees in our survey agree that a strong workplace community is essential, 39% don't think they have that.
GANT, a fashion and homeware retail company, is a great example of how community enhances the employee experience and improves retention. Employees bond, chat and connect with each other globally through the tools that GANT offers. Workers understand that they are part of a greater community because they communicate with store associates in other countries and can share their experiences and lessons. The engagement that employees feel directly impacts GANT's bottom line: the company increased training completion by 30% and exceeded its 14% target conversion rate.
Create a community with transparency and trust. Use tools that enable employees to share their experience and knowledge, and celebrate team members' successes. The more they can communicate, learn, and celebrate together, the more workers will feel connected.
Provide opportunities for career growth
Many retail workers are ambitious and want to grow in their roles. Your workers that feel stagnant and lacking in development opportunities will likely be looking for the door soon.
Investing in your workers' development not only makes them better employees, but it makes them more likely to stay, too. Regular training and growth opportunities are critical ways your company can encourage retention. In our survey, we found that 64% want opportunities for career growth within the organization - yet 53% don't receive regular training.
Offer your employees skills-based training to give them a chance to further their education and opportunities to grow within the organization. Let them know what skills they need to develop to progress in the organization, and look to your own employees first when you need to fill a position.
Encourage work-life balance
Burnout is a significant problem in retail today. After dealing with a pandemic and facing a recession in the future, many employees struggle with mental health. Our survey found that 72% feel worn out at the end of their shift to the point that they do not enjoy their time away from work at least once a week.
Burnout is not something that leaders can afford to ignore in their employees. Gallup found that burned-out employees are 160% more likely to search for a different job actively. To keep employees, prioritize their work-life balance and find ways to encourage it in your employees actively.
Check in with your employees to see how they are and how new processes or tools impact their day-to-day experience. Ensure that any mobile devices they use to make work easier on the clock do not infringe on their time off the clock. Be proactive about resolving issues and finding ways to improve the employee experience. It will help protect their work-life balance, mental health, and the company culture.
Reduce Retail Employee Turnover
Many leaders have no idea there are issues with their company culture or work environment until they see significant employee turnover. The good news is that many employees are happy to stay and grow in their positions if given the right environment. A retailer can reduce employee turnover by providing competitive pay and listening to worker feedback.
A supportive environment that encourages growth is one of the most effective ways to increase retail employee retention. Retailers that do so will get happier employees, leaders, and customers.
Want to learn the most effective ways you can retain your retail employees? We surveyed 1,400 frontline workers and found out what they want from their employers and job in 2022. Get a free copy of the survey today to get the top strategies for attracting and retaining top retail talent!